Hanging Samoan fruit bats are featured in the newest product from the United States Mint. The threatened species are the focus of the just released 2020 National Park of American Samoa Quarter Three-Coin Set.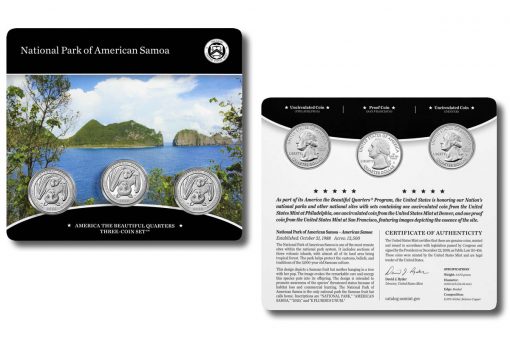 These collector-grade coins are issued to honor the National Park of American Samoa and include two quarters in uncirculated finish and one in a proof finish.
They follow regular circulating versions released Feb. 3 and the U.S. Mint's official ceremony held Feb. 13 to officially introduced the quarter to the public.
The set's quarters are produced at three different U.S. Mint facilities. It includes:
one 2019-S proof quarter from the San Francisco Mint,
one 2019-P uncirculated quarter from the Philadelphia Mint and,
one 2019-D uncirculated quarter from the Denver Mint.
All three coins are attached to a durable plastic card that bears an image of the national park along with some information about the site and the coin struck to honor it. A certificate of authenticity is also printed on the card.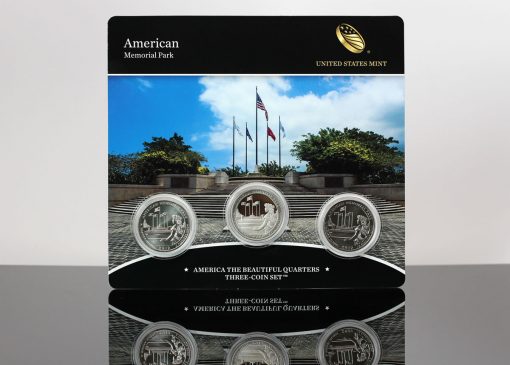 Each quarter showcases a reverse (tails side) design created by Richard Masters and sculpted by Phebe Hemphill. It depicts a mother Samoan Fruit Bat hanging in a tree with her pup, symbolizing the incredible level of care the adult bats take in raising their young. Inscriptions around the design read "NATIONAL PARK," "AMERICAN SAMOA," "2020," and "E PLURIBUS UNUM."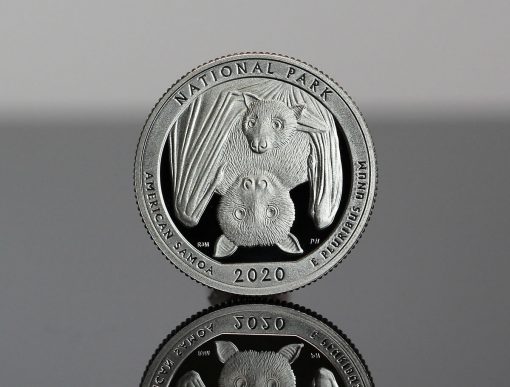 All program coins bear the same obverse (heads side) portrait of George Washington. The portrait was originally created by John Flanagan and has appeared, with a few changes, on circulating quarter dollars since 1932.
Obverse inscriptions include "UNITED STATES OF AMERICA," "LIBERTY," "IN GOD WE TRUST," "QUARTER DOLLAR" and a mintmark indicating the facility of production — a "P" for Philadelphia, a "D" for Denver and an "S" for San Francisco.
Ordering
2020 National Park of American Samoa Quarter Three-Coin Sets may be ordered directly from the United Sates Mint's website page dedicated to America the Beautiful products via this link. Orders may also be placed by calling 1-800-USA-MINT (872-6468).
Priced at $11.50, the set has no mintage, product or household order limits. Of note, previous America the Beautiful Quarter Three-Coin Sets were sold for $9.95 each.