Last week on Wednesday, April 11, quarters honoring Apostle Islands National Lakeshore in Wisconsin were formerly introduced to the public.
Six hundred and fifty people attended the launch ceremony hosted by officials from the United States Mint and National Park Service. Around 250 schoolchildren from five area schools received an Apostle Islands quarter for free.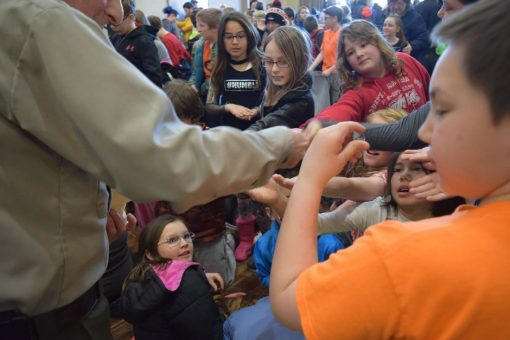 As seen in the above photo, the coin's reverse (tails side) depicts one of the park's major points of interest, the sea caves of Devils Island with its lighthouse and a kayaker.
"Just as the guiding light beacons from the Devils Island lighthouse — as it has done for decades — the Apostle Islands Quarter will serve as a shining example of the inherent value of Apostle Islands National Lakeshore, and the people who protect it and frequent it … shedding light on its splendor, beauty and purpose, for future generations to follow," said Marc Landry, Acting Associate Director of the Mint's Numismatic and Bullion Directorate.
Landry shared the stage with a host of speakers including Rick Peterson, Tribal Chairman of the Red Cliff Band of Lake Superior Chippewa; Mike Wiggins, Tribal Chairman of the Bad River Band of Lake Superior Chippewa; Henry Buffalo, Elder of the Red Cliff Band of Lake Superior Chippewa and descendant of Chief Buffalo; and Bob Krumenaker, Apostle Islands National Lakeshore superintendent. Former Bayfield mayor Larry MacDonald served as master of ceremonies.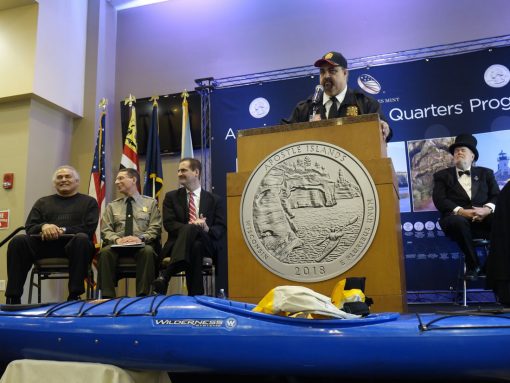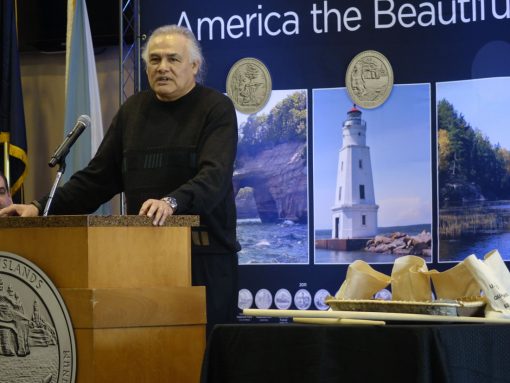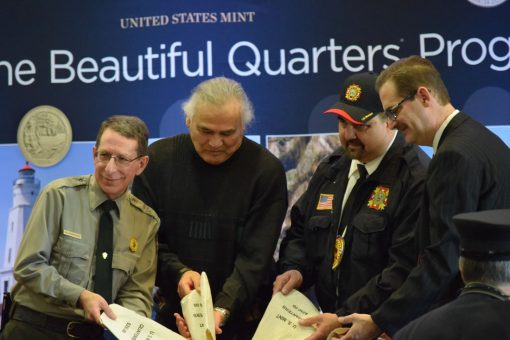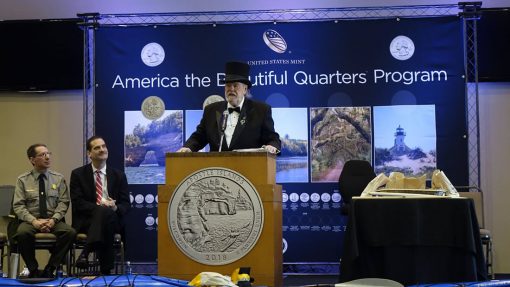 Others ceremony highlights included performances by the Bayfield High School Choir, Red Cliff Veterans of Foreign Wars, Wiigwamm Express, Red Cliff Youth Drum Group, the Washburn High School Jazz Band, and an appearance by United States Mint Artistic Infusion Program designer Richard Masters, who designed the quarter's reverse.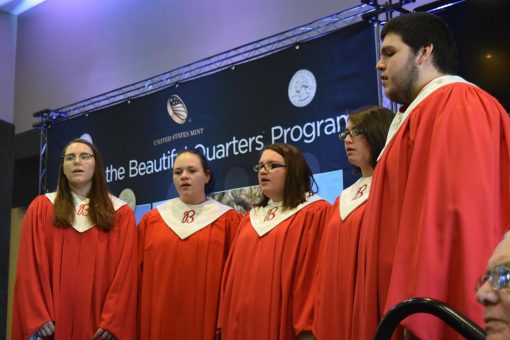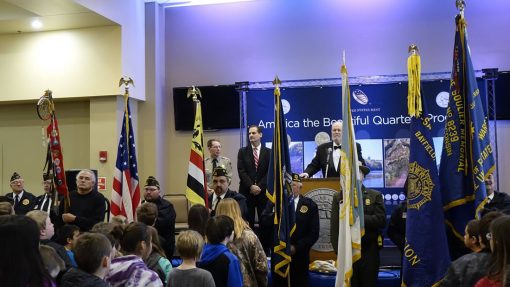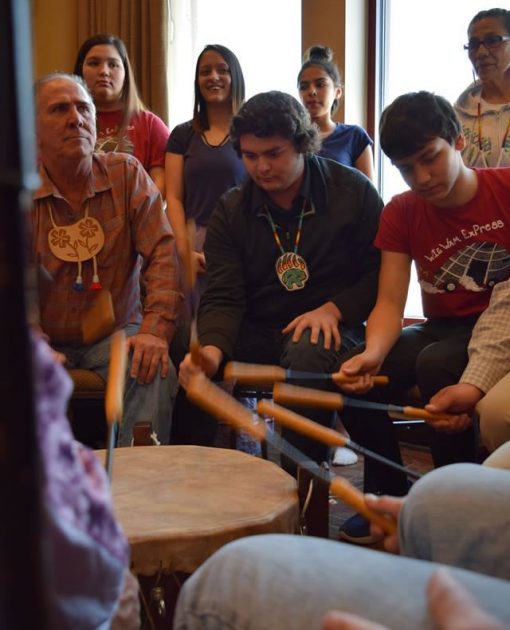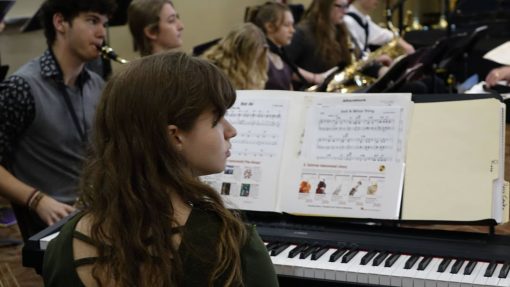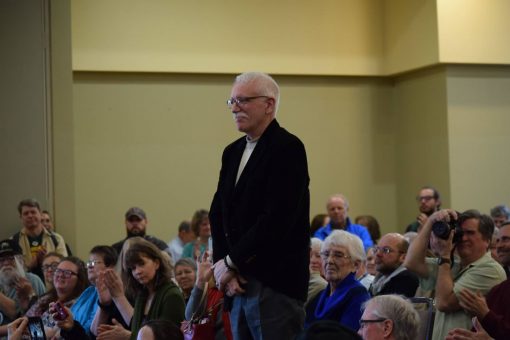 After the quarter ceremony, many attendees took part in the traditional coin exchange. About $26,000 in P-mint mark quarters were swapped for cash.
Another highlight for 80 collectors and local enthusiasts was a coin forum held on the evening before the launch ceremony where attendees listened to and asked questions of U.S. Mint officials.
Apostle Islands quarters started entering circulation on Monday, April 9. On the same day, the U.S. Mint released them in rolls and bag products. Available options include quarters struck at the Philadelphia, Denver and San Francisco Mints at prices ranging from $18.95 to $46.95.
The U.S. Mint's America the Beautiful Quarters® Program launched in 2010 and will celebrate 56 national parks and other sites through 2021. The Apostle Islands National Lakeshore quarter is the 42nd released since 2010 and the second of the five unique 25-cent designs for 2018.