On Wednesday, April 22, 2015, representatives from the National Forest Service and the United States Mint officially introduced the new Kisatchie quarter to the public.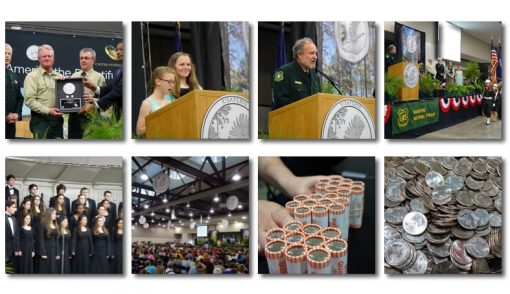 Wednesday's ceremony was held at the Alexandria Riverfront Center in downtown Alexandria, Louisiana, which is about 30 minutes away from the national forest that is represented on the new coin's design.
"We hope the Kisatchie National Forest quarter will inspire Louisianans to get outdoors and explore their national forest," said Jim Caldwell, Public Affairs Officer for Kisatchie National Forest.
Around 1,500 people attended the ceremony, including more than 850 schoolchildren who received one of new quarters for free.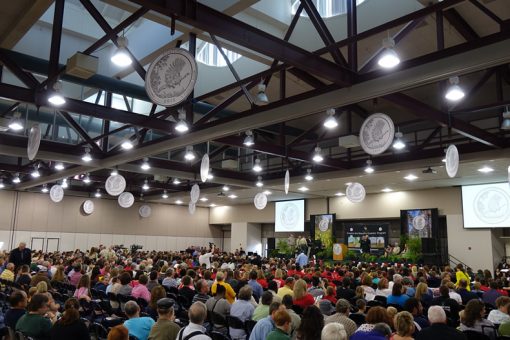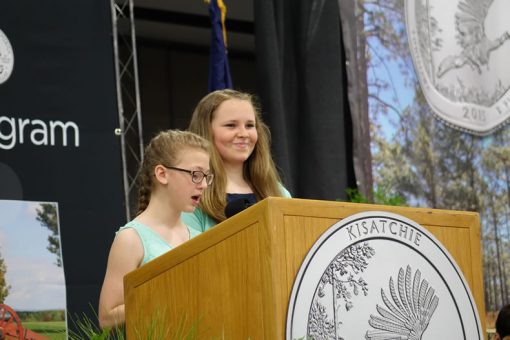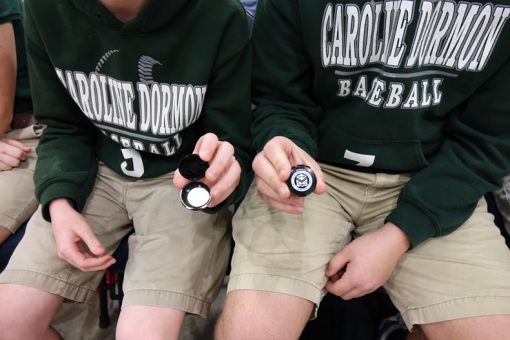 Others swapped cash for $10 rolls of the new coin. Red River Bank exchanged $34,000 in quarters.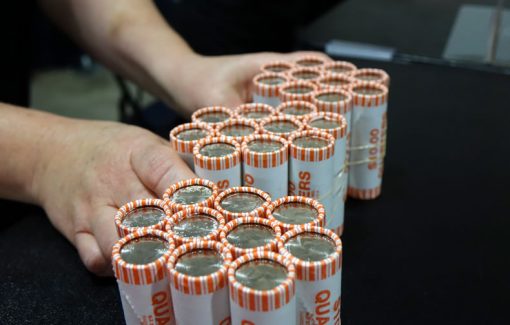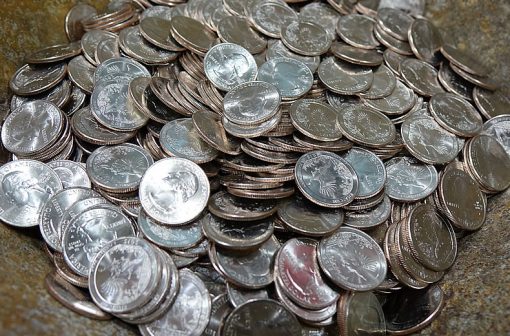 Special guests at the event included Tom Tidwell, Chief of the United States Forest Service; Tony Tooke, Regional Forester of the United States Forest Service; Eddie Taylor, supervisor of Kisatchie National Forest; Col. T. Glenn Moore, United States Army Garrison Commander for the Joint Readiness Training Center and Fort Polk, La.; and B. Cheryl Smith, Chief of the Jena Band of Choctaw Indians.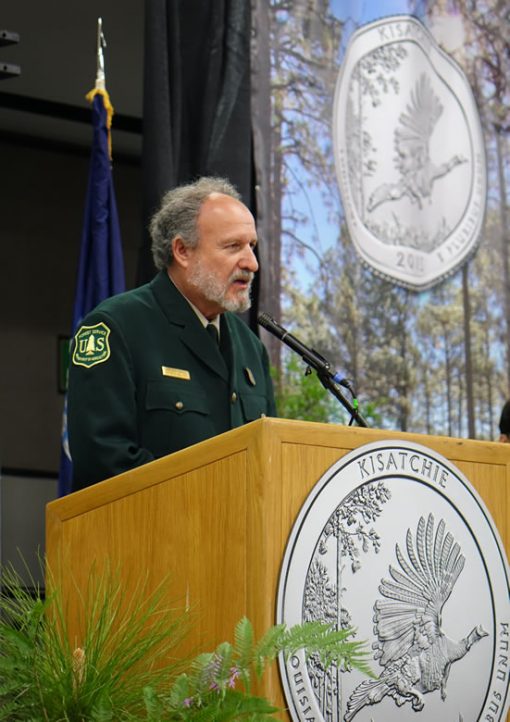 In other ceremony highlights, the Pineville High School Choir performed and the Leesville High School JROTC Color Guard presented the colors.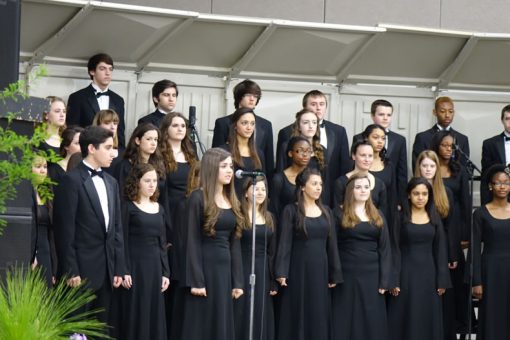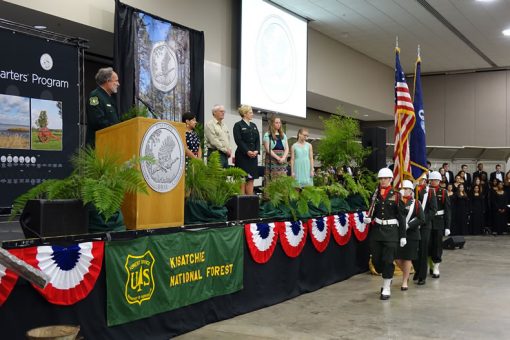 On Monday, April 20, the U.S. Mint started selling Kisatchie quarters in single rolls, 2-roll sets, 3-roll sets and 100-coin bags at prices ranging from $18.95 to $34.95. It is the second of five quarters for 2015 and the twenty-seventh from the Mint's series of America the Beautiful Quarters. The series, which started in 2010, is a 12-year initiative to honor 56 national parks and other national sites throughout the United States and its territories.
For more photos of the event, see the United States Mint's Flickr page at https://www.flickr.com/photos/129211989@N07/sets/72157651662446407/.