On Thursday, Dec. 4, 2014, the National Park Service and United States Mint officially introduced Everglades National Park Quarters to a crowd of over 1,000 people.
Thursday's event took place near the national park in Florida which is depicted on the coin's reverse.
"A vast mosaic of habitats that protects a thousand plant and bird species, Everglades National Park is the perfect choice to represent Florida in the America the Beautiful Quarters Program," said Beverly Ortega Babers, United States Mint Chief Administrative Officer.
Babers and other officials later handed out Everglades National Park quarters to about 700 schoolchildren who attended the ceremony.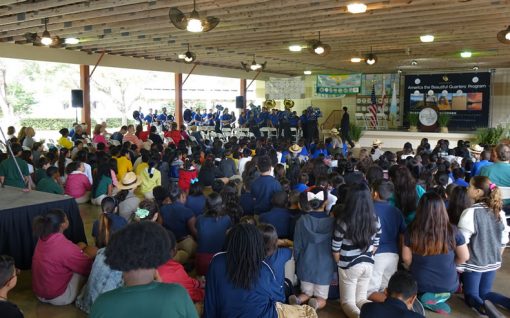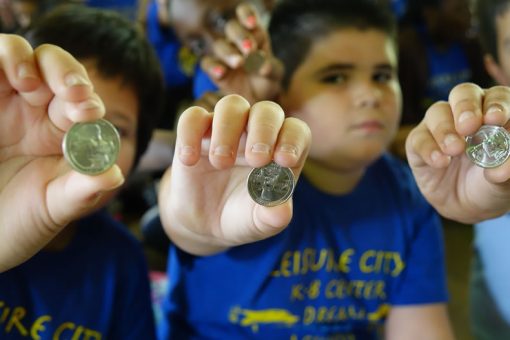 Special guests at the ceremony included Everglades National Park Acting Superintendent Bob Krumenaker, Homestead Mayor Jeff Porter, Vice-Mayor Stephen R. Shelley, and Inside Homestead host Josh Padgett.
Following the event, attendees swapped cash for $10 rolls of the new coin. $21,000 in quarters were exchanged.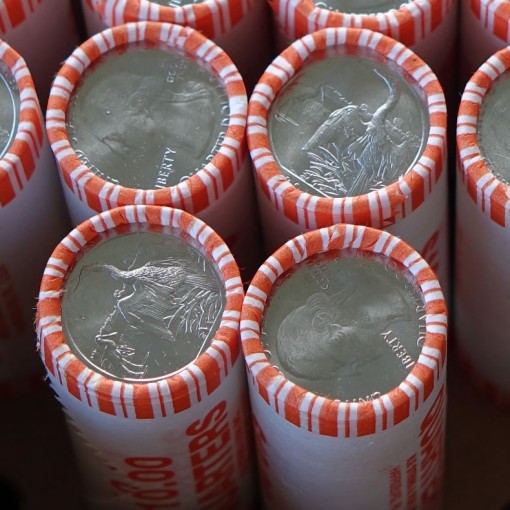 Designed by Joel Iskowitz and sculpted by Joseph Menna, the coin depicts an anhinga with outstretched wings on a willow tree with a roseate spoonbill in the mid-ground.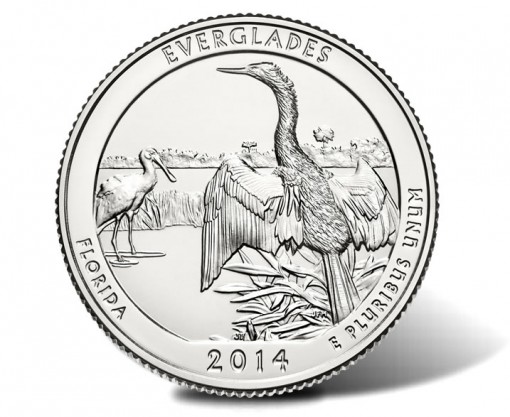 Everglades quarters were released into circulation over a month ago, on Nov. 3, the same day that the United States Mint started selling rolls and bags of them to collectors.
The coin is the last of five issues in 2014 and the 25th overall from the U.S. Mint's America the Beautiful Quarters® Program. The series, which features national parks and other national site designs, kicked off in 2010 and will last until at least 2021.
Issued earlier this year were Great Smoky Mountains National Park Quarters for Tennessee, Shenandoah National Park Quarters for Virginia, Arches National Park Quarters for Utah, and the Great Sand Dunes Quarters for Colorado.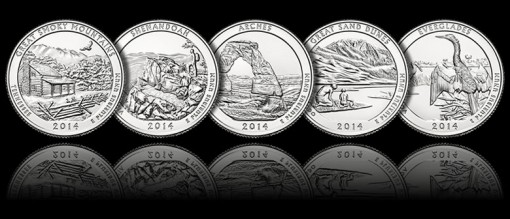 America the Beautiful Quarters portray the same obverse portrait of President George Washington. The effigy was originally designed by John Flanagan and initially appeared on quarters starting in 1932.
Ceremony photos are by Sharon MckPike of the United States Mint.