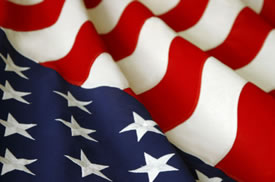 According to the lawyers at the U.S. Mint, the term "America the Beautiful" cannot be used when referring to the quarter series without noting that it is a trademark.
Coin World is reporting that Numismatic Guarantee Corporation will change the labels they use on certified 2010 quarters to remove "America The Beautiful" from across the top because the lawyers at the U.S. Mint complained.
According to registered trademark number 77823874, the trademark is for the term America the Beautiful Quarter™ with the disclaimer "No claim is made to the exclusive right to use America or Quarters apart from the mark as shown."
Read the rest of this article »
{ 2 comments }