Honoring the 10th President of the United States, the U.S. Mint today released the John Tyler Presidential Silver Medal. Each is struck from 1 troy ounce of 99.9 percent fine silver and bears a portrait of Tyler.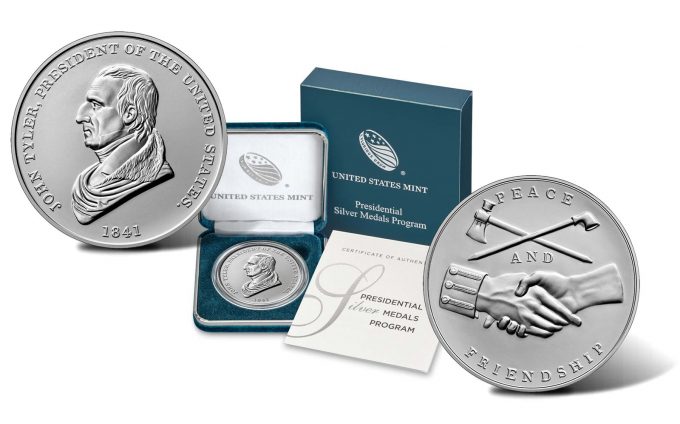 Featuring a diameter of 1.598 inches and produced from the same planchets used for American Silver Eagles, the medal's price is $65.
This release continues the U.S. Mint's Presidential Silver Medal Program, which dates back to 2018 but has ties to Colonial period Peace Medals struck in bronze. The John Tyler Presidential Silver Medal takes its design from the much older President John Tyler Bronze Medal.
Tyler was the first Vice President to succeed to the Presidency after the death of his predecessor, in this case William Henry Harrison who died one month after taking office. Tyler's unexpected Presidency alienated him from both major political parties of the time resulting in little notable action related to his administration.
Presidential Medal Program
Silver medals from the series are issued in the order in which individuals served in office and have so far depicted the following Commander-in-Chiefs:
Demand for the medal program is decent. Most recently, 10,702 of the Harrison medals were ordered in the first seven days of their availability. To date, sales per medal have ranged from nearly 11,200 to more than 29,300.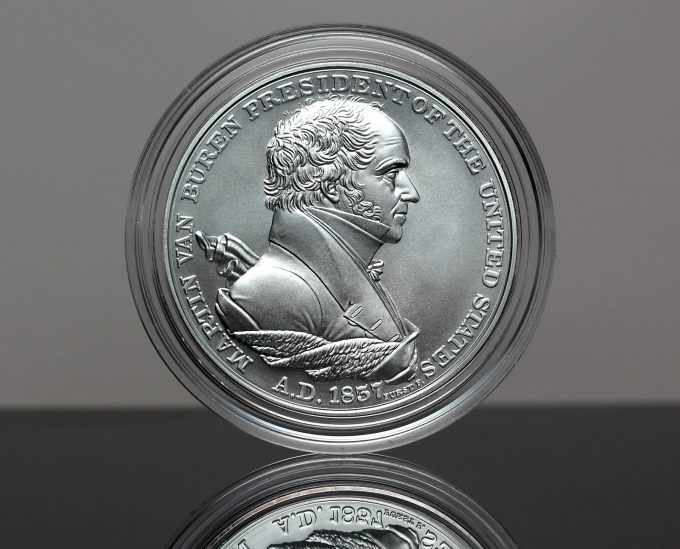 Every one of them has a matte finish which is similar in appearance to that of uncirculated coins. Typical of medals, they have a plain edge instead of reeded and they do not have a mintmark.
John Tyler Silver Medal Designs and Specifications
A left-facing portrait of John Tyler appears on the obverse (heads side) of this medal. The portrait was completed by F. Pettrich.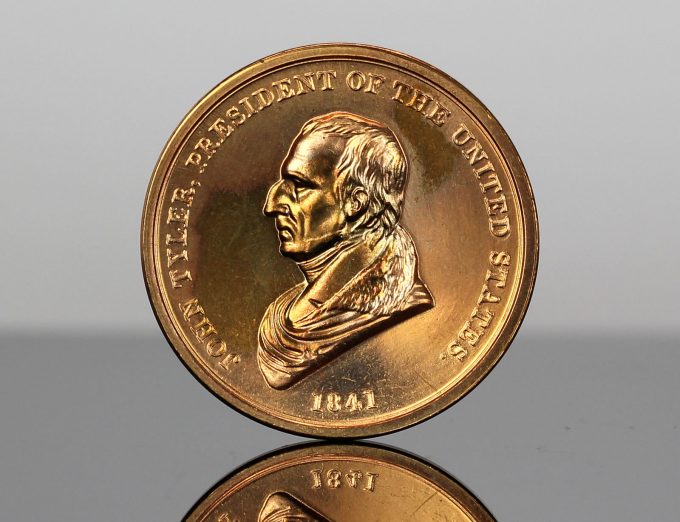 Inscriptions around the portrait read: "JOHN TYLER," "PRESIDENT OF THE UNITED STATES." and "1841."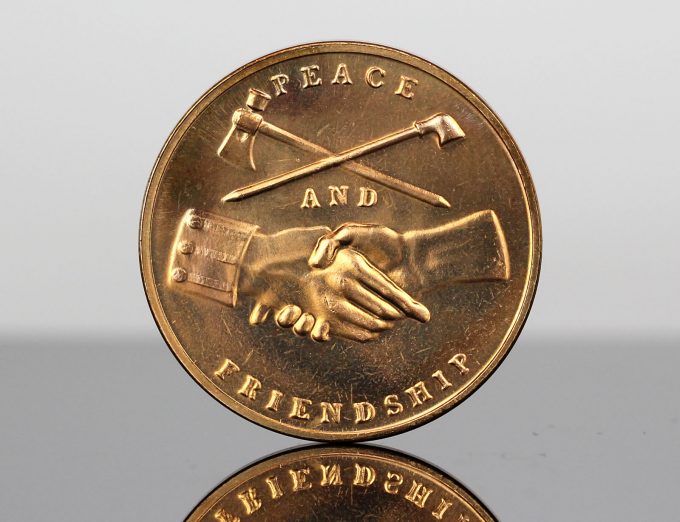 Appearing on the medal's reverse is the inscription of "PEACE AND FRIENDSHIP," which is symbolized by two hands clasped in token of amity. This design is the work of John Reich.
Presidential Silver Medal Specifications
Denomination:
N/A
Finish:
Matte
Composition:
99.9% Silver
Weight:
31.103 grams
Diameter:
1.598 inches
Edge:
Plain
Mint and Mint Mark:
N/A
Privy Mark:
None
Design:
Obverse Designer: F. Pettrich
Obverse Medallic Artist: F. Pettrich
Reverse Designer: John Reich
Reverse Medallic Artist: John Reich
Struck Under Authority of:
31 U.S.C. § 5111(a)(2)
Ordering
John Tyler Presidential Silver Medals may be purchased from the U.S. Mint via its online store page dedicated to silver medals.
The series has no mintage limits or ending sales dates.