U.S. Mint releases 2009 Native American $1 Coin design on Native American Heritage Day
The United States Mint on Friday helped to celebrate Native American Heritage Day by unveiling the design image for the new 2009 Sacagawea $1 coin, officially entitled the "Native American $1 Coin." The dollar will begin circulating in January along with the first 2009 Presidential $1 Coin.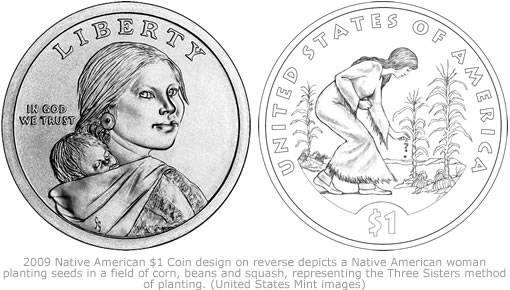 The new reverse designed by U.S. Mint Sculptor-Engraver Norman E. Nemeth depicts a Native American woman planting seeds in a field of corn, beans and squash. The scene represents the Three Sisters method of planting.
Read the rest of this numismatic news article »
{ 13 comments }