On Aug. 24, the United States Mint will present a selection of five distinctively designed ornaments, with each showcasing one of the five 2023 American Women quarter dollars from the ongoing four-year series that began last year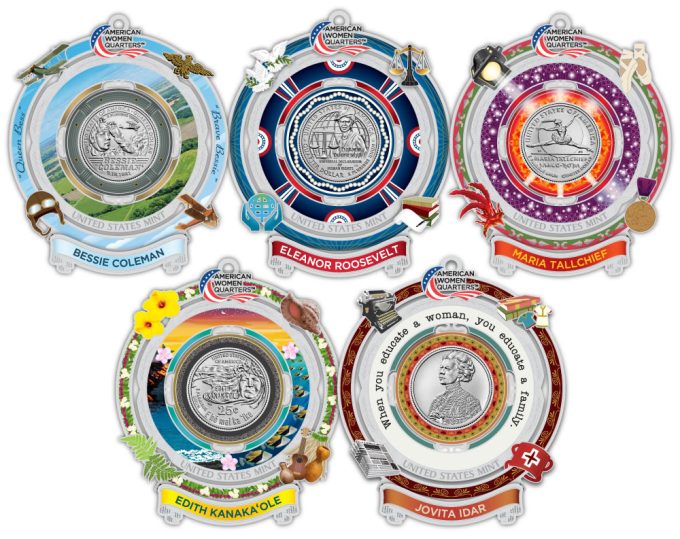 This year's quarters honor Bessie Coleman, Edith Kanakaʻole, Eleanor Roosevelt, Jovita Idar, and Maria Tallchief for their contributions to the nation's development and history.
Each ornament is priced at $35, approximately $4 more than last year's debut price. Additionally, each ornament contains an uncirculated quarter struck at the U.S. Mint facility in Philadelphia. Uncirculated coins are specifically produced for collectors. These coins are manually loaded into coining presses and struck on specially burnished blanks to achieve a brilliant finish.
Currently, the Mint's product pages for the souvenirs show them without limits. Last year's souvenirs are still available, with limits of 5,000 each, and U.S. Mint figures through May 28 indicate sales ranging from just over 1,700 to 3,040.
Subscriptions for the ornaments are already available. U.S. Mint subscriptions function similarly to magazine subscriptions, wherein subscribers receive new products as they become available. The subscription price for the ornaments is $175 for the entire set, equating to $35 per ornament. Additionally, the U.S. Mint offers complimentary shipping for subscribed products, resulting in a savings of $5.95.
To learn more or to order, visit the Mint's ornament subscription page.