The United States Mint has revealed the five women to be honored during the second year of their American Women Quarters™ Program.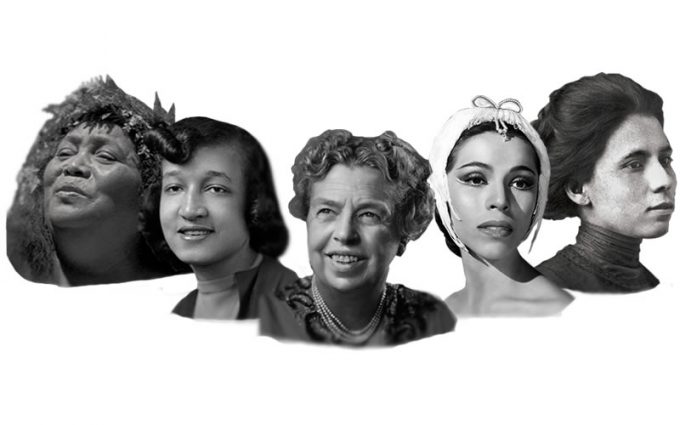 Depictions of Bessie Coleman, Jovita Idár, Edith Kanaka'ole, Eleanor Roosevelt, and Maria Tallchief will appear on the reverse (tails side) of 2023 quarters.
"The range of accomplishments and experiences of these extraordinary women speak to the contributions women have always made in the history of our country," said Mint Deputy Director Ventris C. Gibson. "I am proud that the Mint continues to connect America through coins by honoring these pioneering women and their groundbreaking contributions to our society."
Authorized under Public Law 116-330, the four-year series of quarters celebrates women for their important accomplishments and contributions to the United States and its development.
There will be five different reverses every year beginning in 2022 and continuing through 2025. U.S. Mint descriptions for the five American women celebrated in 2023 follow.
Bessie Coleman — pilot, advocate, and pioneer who flew to great heights as the first African American and first Native American woman pilot, as well as the first African American to earn an international pilot's license.
Jovita Idár — Mexican American journalist, activist, teacher, and suffragist. She devoted her life to fighting against separatist ideologies and sought to create a better future for Mexican Americans.
Edith Kanaka'ole — indigenous Hawaiian composer, chanter, dancer, teacher, and entertainer. Her mo'olelo, or stories, served to rescue aspects of Hawaiian history, customs, and traditions that were disappearing due to the cultural bigotry of the time.
Eleanor Roosevelt — first lady, author, reformer, and leader. As chairperson of the Human Rights Commission where she oversaw the creation of the Universal Declaration of Human Rights, and as the first chair of the U.N. Commission on Human Rights, she advocated diligently for the civil liberties and needs of the poor, minorities, and the disadvantaged.
Maria Tallchief — America's first prima ballerina, she broke barriers as a Native American ballerina who exhibited strength and resilience both on and off the stage.
Altogether, 20 unique depictions of American women will be featured on 2022-2025 quarters. (The women celebrated in 2022 include Maya Angelou, Dr. Sally Ride, Wilma Mankiller, Adelina Otero-Warren, and Anna May Wong.)
The authorizing law for the quarters program requires that the Secretary of the Treasury select the women to be honored after consultation with the Smithsonian Institution's American Women's History Initiative, the National Women's History Museum, and the Congressional Bipartisan Women's Caucus.
Depictions of the woman featured on the coins are created by U.S. Mint artists and artists from the Mint's Artistic Infusion Program with their eventual candidates designs reviewed by the Citizens Coinage Advisory Committee (CCAC) and the Commission of Fine Arts (CFA).
Obverses (heads side) of the quarters in the series share the same portrait of George Washington. The image was created by Laura Gardin Fraser as a candidate entry for the 1932 quarter.