The United States Mint selected Aug. 18 as the release date for their 2022 American Liberty Silver Medal. Limited to 75,000 pieces and priced at $75, the 1-ounce .999 fine silver medal will carry a proof finish. Proofs feature frosted foregrounds and mirror-like backgrounds. They are the U.S Mint's highest quality finish.
The collectible currently has a published household order limit of "None."
The U.S. Mint's American Liberty Gold Coin and Silver Medal Program features products bearing modern renditions of the iconic figure of Liberty.
Excluding coin inscriptions, designs on the silver medal match those of the 2021-W $100 Proof American Liberty Gold Coin, which launched Aug. 19, 2021, for $2,715. It was limited to 12,500 pieces and lasted for about 24 hours before selling out. Ungraded examples of the .9999 fine gold coin are now selling in the secondary market for prices of around $3,100 to $3,700.
Created by Beth Zaiken and sculpted by Craig Campbell, the obverse or heads side design shows a wild American Mustang horse, bucking off a western-style saddle, evoking the throwing off of the yoke of British rule during the American Revolution. The horse is centered on a rising sun.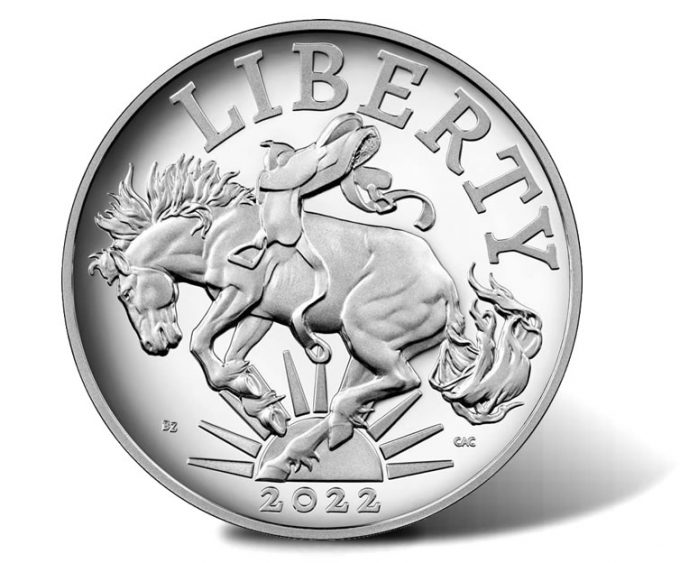 Created by Richard Masters and sculpted by Phebe Hemphill, the reverse or tails side design depicts a close-up view of an eagle with an open beak.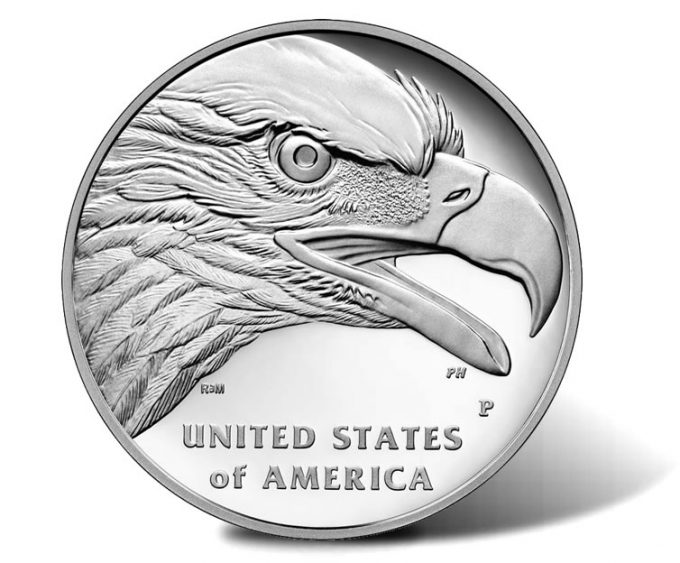 The silver medal will not have a high relief like its gold counterpart. Other differences include a plain edge versus the gold's coin reeded edge and production locations and mint marks — striking at the Philadelphia Mint and "P" mint mark for the silver medal versus the gold coin's minting at West Point and its "W" mint mark.
Visit the Mint's online catalog of silver medals for more information about the 2022 American Liberty Silver Medal and other related products.