It took less than 10 minutes on Tuesday, Aug. 23, for the United States Mint to sell its silver Liberty medals. We were able to get a partial order with three medals to go through, paid extra to have them shipped overnight, and we now have a video and some photos of them for review.
Struck in 1 ounce of silver to a .999 purity with proof finish, the U.S. Mint allotted 12,500 per medal from two mints, West Point and San Francisco. Buyers able to beat the rush could order two from each minting facility at $34.95 apiece. They're now selling in the secondary market for close to 5x their issue price.
Both medals share the same basic designs as on last year's 2015 American Liberty Gold Coin.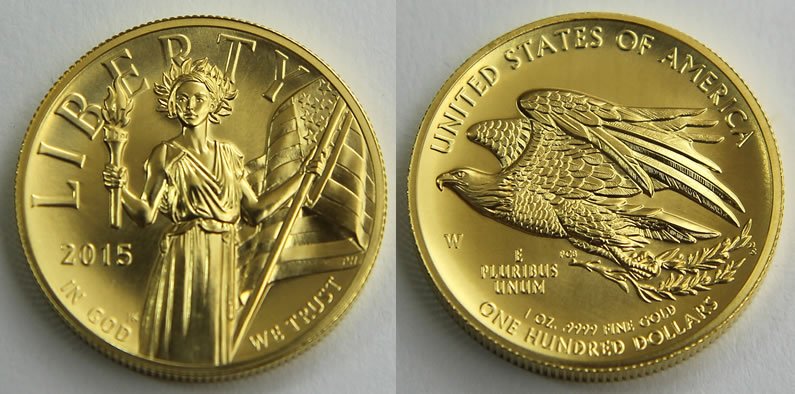 The only difference between the two silver editions is mint marks found on their reverse. There's a "W" on those made at West Point and an "S" on the ones produced in San Francisco.
They lack some of the traditional inscriptions found on modern and precious metals coins, such as IN GOD WE TRUST, E PLURIBUS UNUM, a weight, metal fineness, and of course a face value.
Standard for medals and unlike most coins, they have a smooth edge.
Produced on the same kind of silver blanks that are used for American Silver Eagles, the Liberty medals also arrive in the same style packaging and presentation case as are used for proof American Silver Eagles.
They also ship with a U.S. Mint collectible-type Certificate of Authenticity that includes product information and specifications.
There's a possibility that some medals could return for sale. Their online product pages, found here and here, show them as "currently unavailable." The U.S. Mint said they will remain in this state until all order reconciliations and order cancellations are processed.
In ending, here are some larger photos of the medals: