Liberty takes on a new look with the United States Mint's release at noon ET of the 2021-W $100 Proof American Liberty Gold Coin. This high relief collectible marks a unique design direction for the U.S. Mint's American Liberty Gold Coin and Silver Medal Program which features products bearing modern renditions of the iconic figure of Liberty.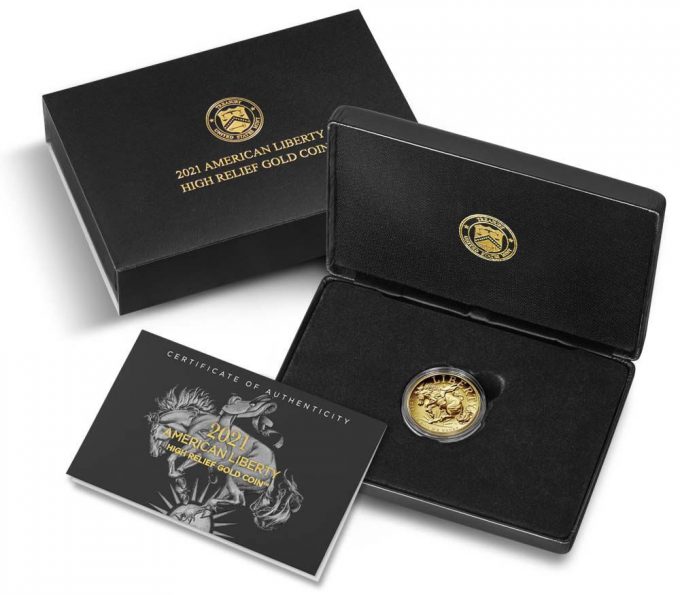 Struck at the West Point Mint in .9999 fine, 24-karat gold to a collector proof finish, this coin has a mintage maximum of only 12,500 pieces and a household order limit of one for the first 24 hours of sales.
Since its creation over 225 years ago, the U.S. Mint has typically depicted Liberty in the form of allegorical female figures. That changes with this release as the Mint explores the concept of Liberty beyond those previous incarnations. The new obverse (heads side) design is described by the U.S. Mint as:
"A wild American Mustang horse bucking off a western-style saddle, evoking the throwing-off of the yoke of British rule during the American Revolution."
As for the Mint's American Liberty series, it debuted in 2015 with a design showcasing a female figure with a torch and flag.
It was followed in 2017 and 2018 with Liberty depicted as an African American woman, facing left, wearing a crown of stars in homage to the bronze Statue of Freedom topping the dome of the U.S. Capitol.
In 2019, the released coin offered a radiant portrait of Lady Liberty.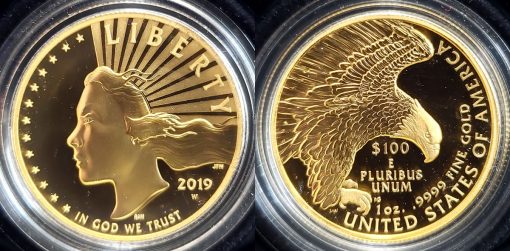 2021 American Liberty Gold Coin Designs
U.S. Mint Artistic Infusion Program Artist Beth Zaiken created the new coin's depiction of a bucking Mustang horse which is centered on a rising sun. U.S. Mint Medallic Artist Craig Campbell sculpted it. Inscriptions around the design read: LIBERTY, 2021 and IN GOD WE TRUST.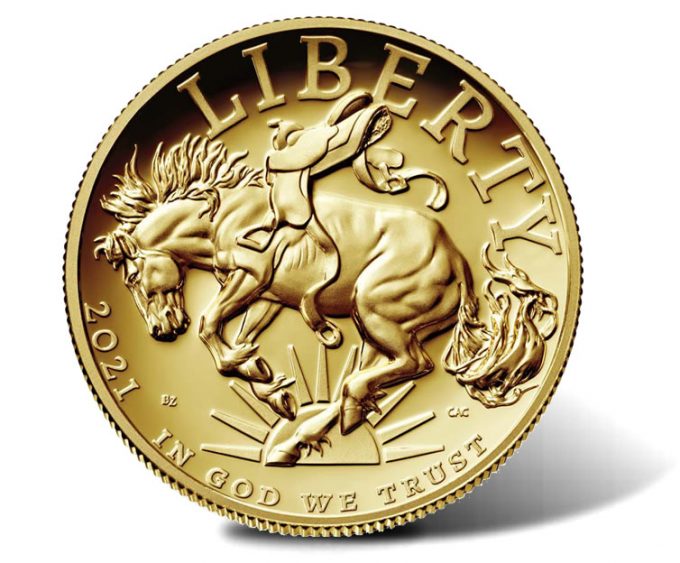 Found on the gold coin's reverse is a close-up view of an eagle with an open beak as designed by Artistic Infusion Program Artist Richard Masters and sculpted by Medallic Artist Phebe Hemphill.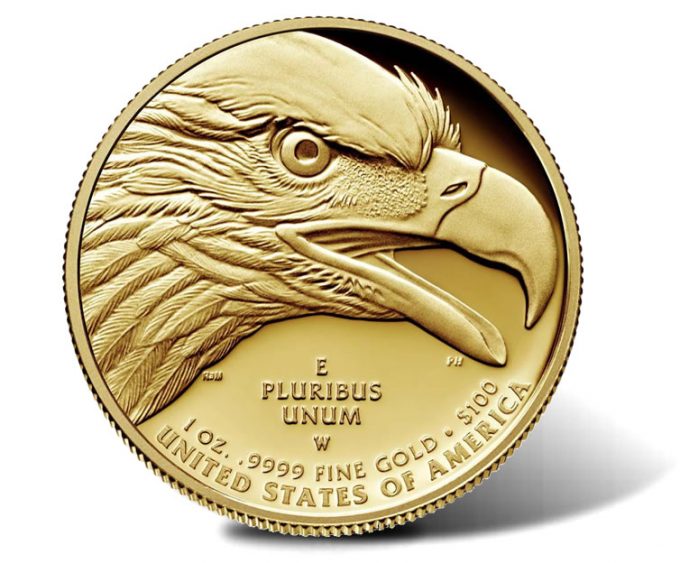 Reverse inscriptions include E PLURIBUS UNUM, 1 OZ., .9999 FINE GOLD, $100 and UNITED STATES OF AMERICA.
Coin Specifications
Denomination:
$100
Finish:
Proof
Composition:
99.99% Gold
Diameter:
1.205 inches
(30.61 mm)
Weight:
1.0000 troy oz.
(31.108 grams)
Edge:
Reeded
Mint:
West Point
Mint Mark:
W
Price and Ordering
Priced at $2,715.00, order the high relief 2021-W $100 Proof American Liberty Gold Coin from the U.S. Mint beginning at Noon ET via their online store page dedicated to gold coins.