This short article presents a photo overview of the Lyndon B. Johnson Coin & Chronicles Set with its reverse proof Presidential $1 Coin, silver medal and 8-cent U.S. postage stamp.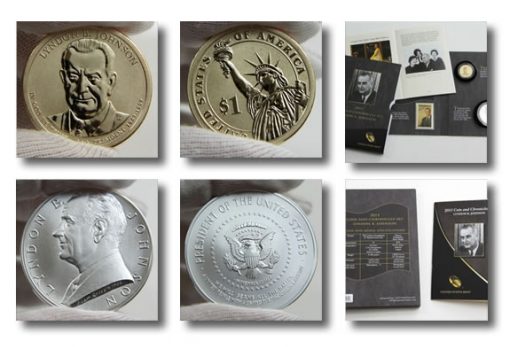 This final Coin and Chronicles Set for 2015 proved very popular. It launched on Tuesday and sold out in just 4 hours. Sets are already shipping with some buyers receiving theirs in less than a day.
The U.S. Mint's online page for the set now has a "Remind Me" button instead of one to order. It lets customers sign up for an email message should more become available because of cancellations or payment issues.
Here are some more photos of the set's contents. Enlarge an image by clicking on it.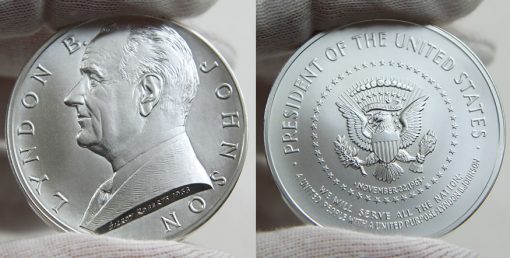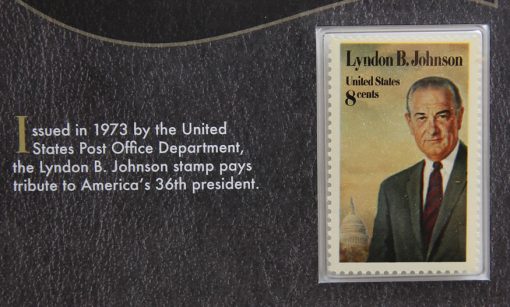 Here are larger photos of the coin and medal.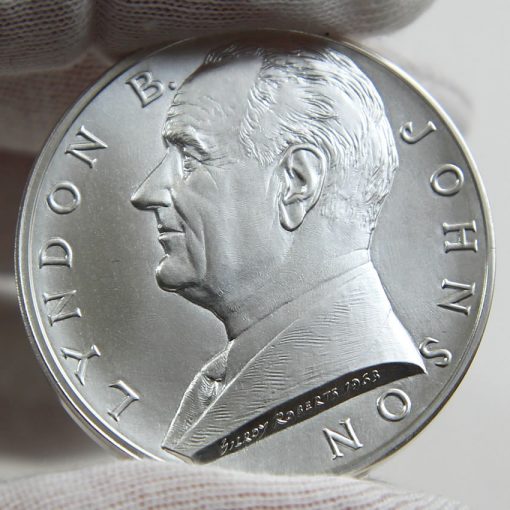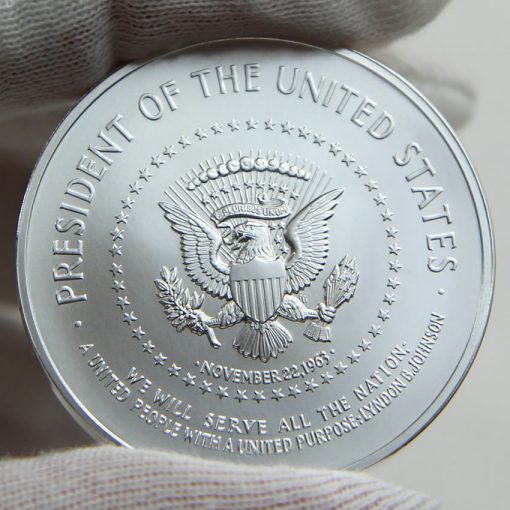 Here are photos of the set's informational booklet and packaging to include images of the specifications and the certificate of authenticity.