This short article presents a photo overview of the John F. Kennedy Coin & Chronicles Set with its unique reverse proof Presidential $1 Coin, 1-ounce silver medal and 5-cent U.S. postage stamp.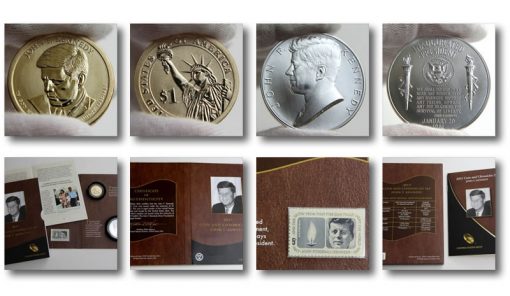 This third 2015-dated chronicles set launched last week for $57.95, the same price as the first two honoring Harry S. Truman and Dwight D. Eisenhower. These two earlier sets each had limits of 17,000 and sold out within 15 minutes of their launch. The mintage bar was raised for the JFK set, bumped up to 50,000, extending its on sale time. Most were taken early with 45,613 ordered during the first 12 hours. Buying has since slowed with sales through Tuesday, the seventh day of its release, reaching 48,117 for 96.2% of the maximum.
To get one or two sets, which is the household ordering limit, visit this U.S. Mint product page or call 1-800-USA-MINT (872-6468).
Here are some photos of the set's product contents — its coin, medal and stamp. Each photo may be enlarged with a click.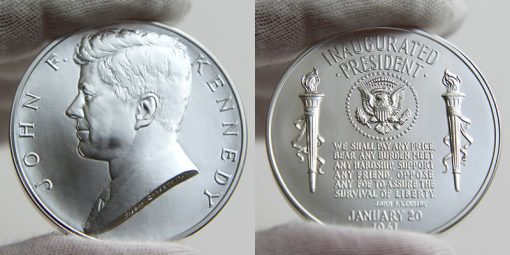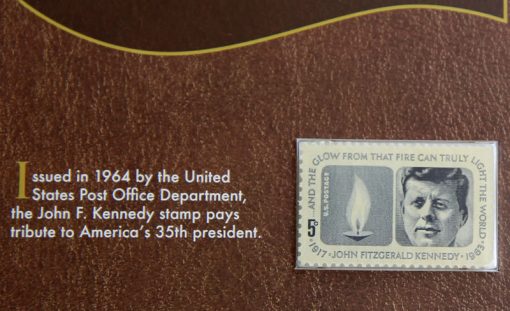 And now, here are larger photos of the coin and medal.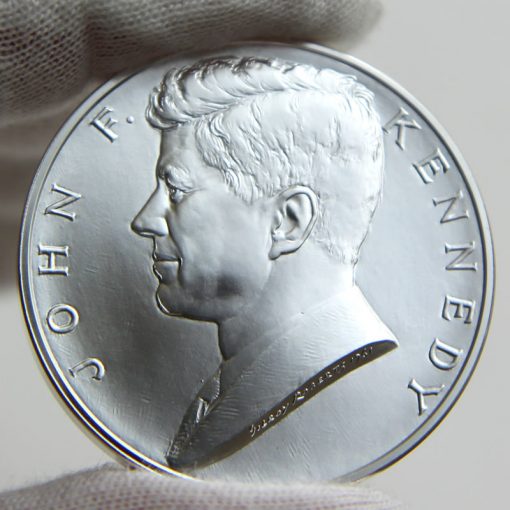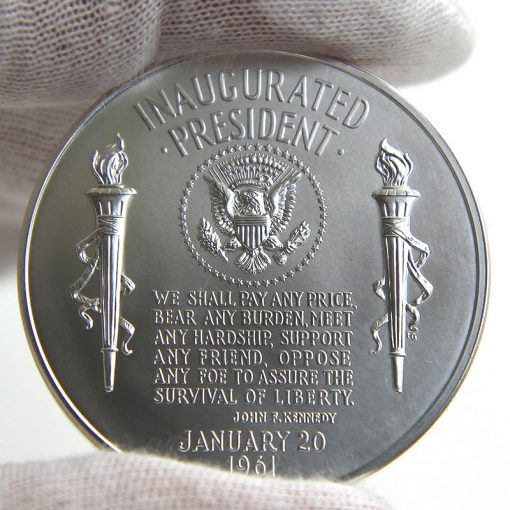 Here are photos of the set's informational booklet and packaging to include images of the specifications and the certificate of authenticity.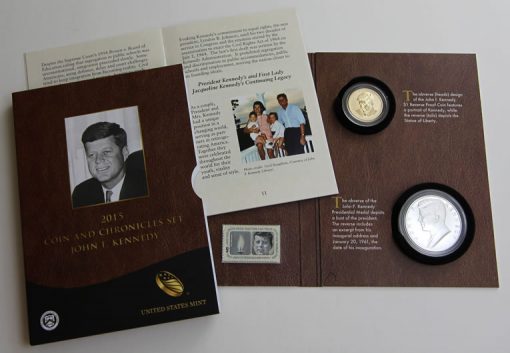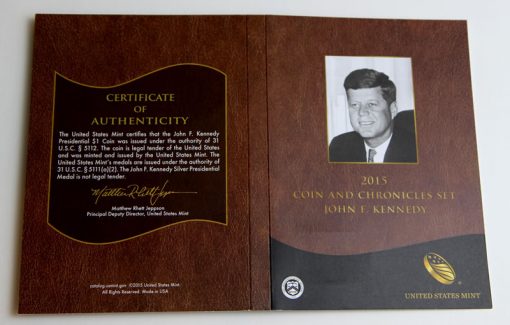 Lastly, here are photos of the JFK bronze medal that the set's silver medal is based upon.