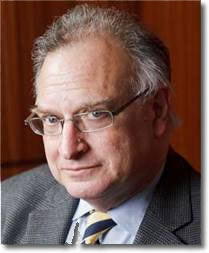 Heritage Auctions has announced that Arthur Blumenthal has been appointed Senior Numismatist by the company, working out of Heritage's recently opened New York offices at 445 Park Avenue (at 57th Street).
"Arthur brings a tremendous amount of experience to his position with Heritage," said Greg Rohan, President of Heritage. "His expertise encompasses the numismatic, currency and gold markets as well as the New York market, easily one of the most important in the entire business."
Blumenthal, a New York native, graduated from C.W. Post College with a B.A. in History Education, teaching school for a few years before going to work in the coin department at Gimbels in New York.
Arthur then made his way to Galerie des Monnaies of Geneva, also in New York, where he spent more than a decade as head trader. From there he spent almost 15 years with Stacks, where he focused his talents on all aspects of the coin business, from buying important collections, consigning great collections for auction and helping to develop the currently high powered bullion market.
"I'm thrilled to be part of Heritage's expansion into New York," said Blumenthal. "This is an important move for Heritage and I look forward to establishing the company's presence in the financial center of the world. As the planet's biggest numismatic dealer, this is the exactly where we need to be."
Blumenthal has been interviewed by CNN, USA TODAY, The New York Times, The Wall Street Journal and the New York Observer, among many publications, and has been a frequent guest on the FOX Business Channel with Stuart Varney, where he has established himself as an authoritative voice on the role of gold, U.S. numismatics and currency in world financial markets.
About Heritage Auctions
Heritage Auctions, headed by Steve Ivy, Jim Halperin and Greg Rohan, is the world's third largest auction house, with annual sales more than $600 million, and 500,000+ registered online bidder members. For more information about Heritage Auctions, and to join and gain access to a complete record of prices realized, along with full-color, enlargeable photos of each lot, please visit HA.com.