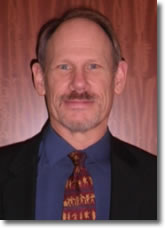 BEVERLY HILLS, CA — Heritage Auction Galleries (HA.com) has announced the appointment of David Michaels to the position of Director of Classical Coins. He will be based at the company's Beverly Hills showroom.
"We're thrilled to have David as part of the Heritage team," said Cristiano Bierrenbach, Vice President of International Numismatics at Heritage. "He brings almost a quarter century of experience in Classical numismatics. With a world renowned specialist such as David we feel that our team is complete and are certain that Heritage will soon occupy the same leadership position in Ancient Coins that it already does in World and U.S. Coins and Currency."
A Los Angeles native, David's 24+ years of Classical numismatic experience includes a specialty in Roman Imperial coinage, with an extensive background in Greek, Byzantine, Dark Age and Medieval coins as well.
"An early viewing of the movie Cleopatra' when I was 7 kindled my lifelong fascination with the ancient world," David said. "For me it's as much about the history behind a coin as it is about the coin itself. I very much look forward to applying that passion on behalf of Heritage clients."
He attended College of the Desert in the mid 1970s, majoring in Journalism. A visit to Italy in the early 1980s, where he purchased a battered Roman bronze coin in a Florence gift shop, soon launched a new hobby and, ultimately, a new career path. He started a vest-pocket dealership, Palladium Numismatics, to help finance his coin collecting habit before an interview with the renowned numismatist and author David R. Sear in 1990 convinced him that ancient coins could be more than a sideline. He soon made numismatics his full time job.
David's profile in the world of ancient coins steadily rose over the next few years. In 1998, Michaels accepted a position as Sales Director of Classical Numismatic Group. In 2001 he moved to Freeman & Sear, where he remained Sales Director, and later as Vice President, until May of 2010.
David is also a respected lecturer and author. He has published several articles on ancient coinage, both by himself and with well-known Greek coin expert Catherine Lorber.
"Joining the Heritage team is the culmination of my life in numismatics," David said. "Heritage is the preeminent numismatic auction firm in the world and I am excited to see them turn their focus to the world of ancient coins. With the resources and talent of Heritage, I have no doubt we will soon be in a dominant position in the field of classical numismatics."
About Heritage Auctions
Heritage Auctions, headed by Steve Ivy, Jim Halperin and Greg Rohan, is the world's third largest auction house, with annual sales more than $600 million, and 500,000+ registered online bidder members.
For more information about Heritage Auctions, and to join and gain access to a complete record of prices realized, along with full-color, enlargeable photos of each lot, please visit HA.com.