It was another down day for precious metals on Thursday as gold dipped below $700 for the first time in three weeks. New York silver, gold and platinum futures fell 7.2 percent, 1.9 percent and 1.5 percent respectively. However, after hours electronic trading is looking to sport a decent rally.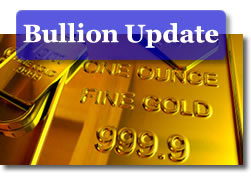 December crude-oil recovered a sizable portion of its previous session loss, rising $2.18, or 3.9 percent, to close to $58.34 a barrel.
December silver continued its struggle, falling 68 cents to end at 8.80 an ounce.
January platinum lost $12.10 to settle at $813 an ounce.
Gold for December dropped $13.30 to close to $705 an ounce.
"A nice roller-coaster ride was the order of the day on Thursday, as market after market dipped below psychological levels only to bounce in the afternoon hours," said senior analyst Jon Nadler at Kitco Bullion Dealers.

"Most of the action in New York bullion prices mirrored the disoriented trading patterns so much in evidence elsewhere. Gold rose, then fell, then rose again. And, as of this writing, our morning target of $732 looked attainable once more," added Nadler.
December gold climbed to $734.40 an ounce on Globex as of 4 p.m. (ET).
Gold, considered a hedge during times of high inflation and economic uncertainty, tends to follow oil and move opposite to the U.S. dollar. A rising greenback makes dollar-denominated commodities, like bullion, more expensive for holders of other world currencies. When prices are falling and economic activities are shrinking, gold prices tend to move lower.
Check out CoinNews market resources at Live Silver, Gold & Platinum Spots, the Silver Coin Calculator, U.S. Mint Collector Bullion Coin Prices, and the Inflation Calculator.