Today at noon ET, the United States Mint will unveil the 2023 Mississippi $1 coin, marking the last American Innovation dollar for the year. The coin showcases a design that celebrates American ingenuity by highlighting the significant achievement of the first human lung transplant.
| | |
| --- | --- |
| U.S. Mint image showing a roll of 2022-P American Innovation Dollars for Mississippi | U.S. Mint image showing a bag of 2022-D American Innovation Dollars for Mississippi |
On June 11, 1963, at the University of Mississippi Medical …………Center, Dr. James D. Hardy and his colleagues, including Watts R. Webb, Martin L. Dalton, Jr., and George R. Walker, Jr., accomplished the first human lung transplant.
Available product choices include 25-coin rolls or 100-coin bags, containing coins minted at either the Philadelphia or Denver Mints. These products are priced from $34.50 to $117.50.
Design for the Mississippi Innovation Dollar
The reverse (tails side) of the new Mississippi dollar depicts a pair of human lungs in the background. In the foreground, the hands of a surgical assistant are shown passing forceps to a surgeon, symbolizing the first lung transplant surgery. Inscriptions encircling the image read "UNITED STATES OF AMERICA," "FIRST HUMAN LUNG TRANSPLANT," and "MISSISSIPPI."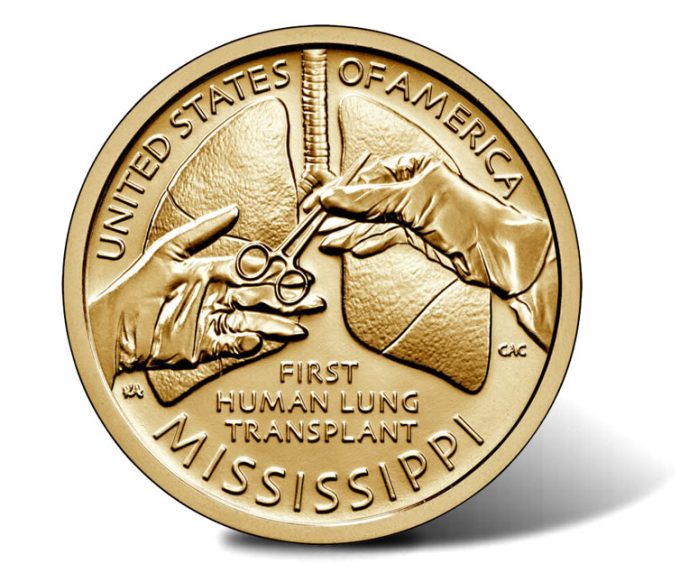 The design was created by U.S. Mint Artistic Infusion Program Artist Katelyn Arquette, while the sculpting was undertaken by U.S. Mint medallic artist Craig A. Campbell.
The obverse (heads side) of the dollar features a design shared among all coins in the series, showcasing the Statue of Liberty. The image of the statue was conceived by Justin Kunz, and the sculpting was executed by U.S. Mint medallic artist Phebe Hemphill. Inscriptions on this side read "IN GOD WE TRUST" and "$1." Additionally, a privy mark in the form of a stylized gear has been incorporated, symbolizing industry and innovation.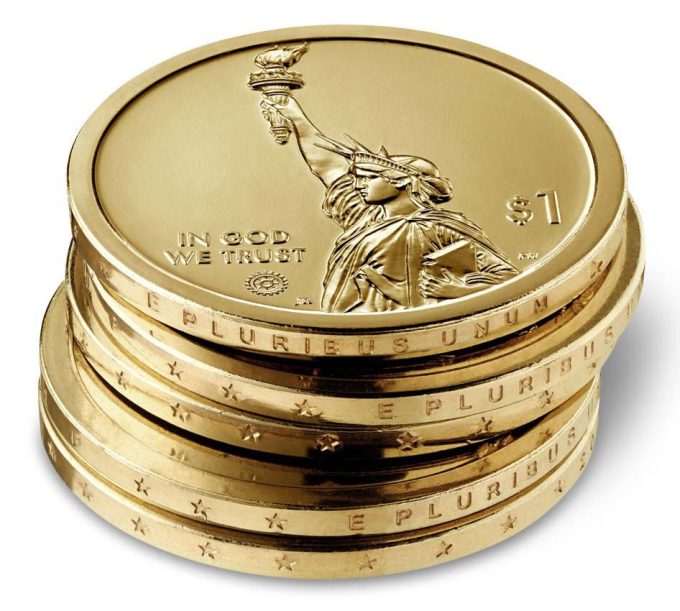 Edge-incused inscriptions include "2023," the mint mark, and "E PLURIBUS UNUM."
American Innovation Coin Program
The U.S. Mint's American Innovation® $1 Coin Program debuted in 2018 with a single release and has been followed annually by four new coins. The program is planned to continue until 2032, during which time innovations from each state, the District of Columbia, and the five U.S. territories will be highlighted and showcased.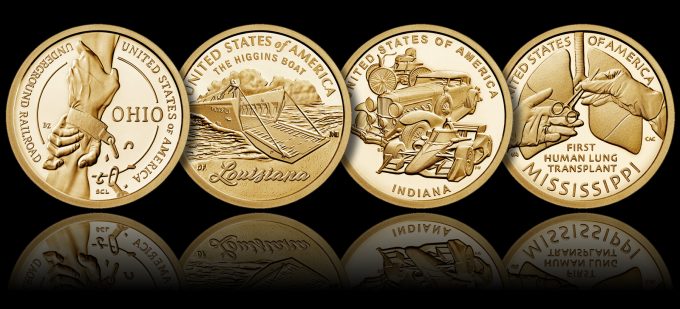 The four dollars for 2023 include:
Ordering and Pricing
To order rolls and bags of the new Mississippi Innovation $1 Coin, visit the U.S. Mint's online store for American Innovation products.
Each 25-coin roll is priced at $34.50, and the 100-coin bags are available for $117.50, with household order limits set at ten for each option.
Their limits are 8,000 for the Philadelphia-struck 25-coin rolls, 7,000 for the Denver-struck rolls, 3,000 for the Philadelphia bags, and 2,790 for the Denver bags.