Proof coins made at the U.S. Mint's facility in San Francisco debut today in one collectors' grade set with the noon ET release of the 2023 American Women Quarters Proof Set.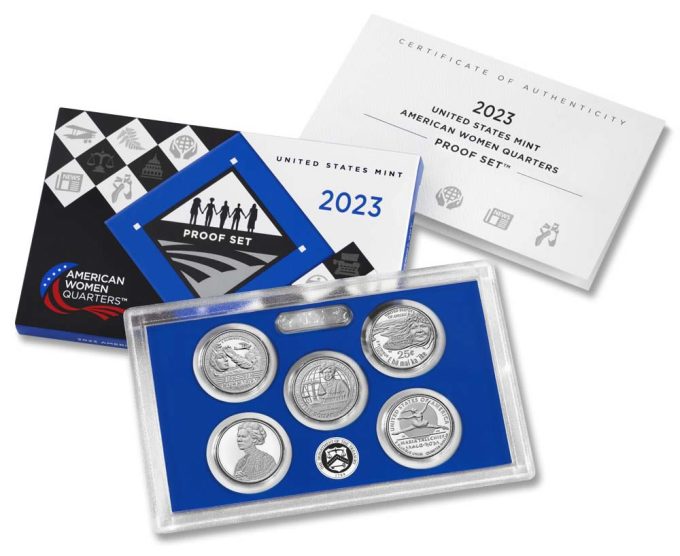 Proofs are the highest quality coins struck by the United States Mint. They feature frosted designs and mirror-like backgrounds, as they are created from polished blank planchets that are struck multiple times using special dies.
This year's quarters offer unique reverse (tails side) designs honoring five prominent American women. Representing the second annual issues from the four-year U.S. Mint American Women Quarters™ Program, the proof set hold quarters honoring:
Bessie Coleman – first African American and first Native American woman pilot as well as the first African American to earn an international pilot's license.
Edith Kanakaʻole – indigenous Hawaiian composer and chanter who helped to preserve the Hawaiian culture.
Eleanor Roosevelt – first lady, author, and civil liberties and human rights advocate.
Jovita Idar – Mexican American journalist, activist and teacher who worked towards Mexican-American rights.
Maria Tallchief – America's first major prima ballerina who broke ethnic barriers as a Native American ballerina.
In addition to Mint offered products for collectors, like this proof set, individual quarters dollars honoring these same individuals have been/will be released in intervals throughout the year through normal circulation channels for commerce. Most recently, Bessie Coleman quarters launched into circulation in January. The Mint followed in February with directly selling collectible Coleman quarters in rolls and bags.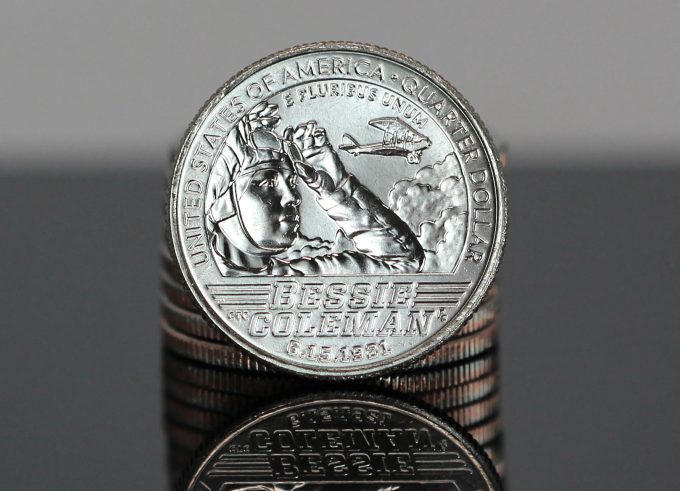 Along with the likeness and name of the honored individual on reverses of each new quarter, we also find the following inscriptions: "UNITED STATES OF AMERICA," "E PLURIBUS UNUM," and "QUARTER DOLLAR."
This series of quarters share the same obverses (heads side) portrait of George Washington that was originally created by Laura Gardin Fraser as a candidate entry for the 1932 quarter. Inscriptions on the obverse read "LIBERTY," "IN GOD WE TRUST," and "2022."
Price and Ordering
Priced at $23, the 2023 American Women Quarters Proof Set is available directly from the U.S. Mint via their online store for quarter products.
There is a household order limit of five during the first 24 hours of sales.