The United States Mint just released one of their flagship products, a proof set holding the current year's coins with most of them struck in 99.9% fine silver.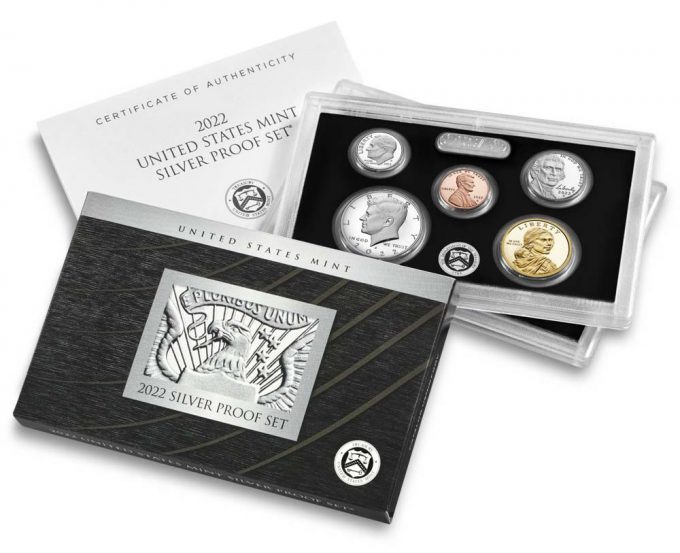 Available for $105, the same price as last year's edition but containing three more coins, the 2022 Silver Proof Set is designed with coin collectors in mind. Proof coins feature frosted foregrounds and mirror-like backgrounds. They are the Mint's highest quality finish.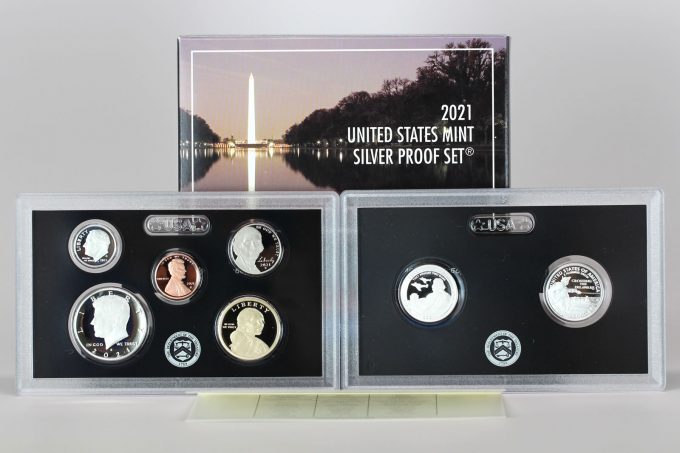 The set's 10 proof coins are produced at the U.S. Mint's facility in San Francisco. Of the 10, 7 are composed of 99.9% fine silver for a combined total of 1.473 troy ounces of silver.
2022 Silver Proof Set Contents
2022 marks the beginning of the Mint's four-year American Women Quarters™ Program which features five unique designs annually and that is the reason for this year's three more coins. 2021 saw just two quarters with one representing the final issue from the Mint's long-running America the Beautiful Quarters™ Program and another showcasing the one-year-only Washington Crossing the Delaware design.
The coins in this year's proof set include:
2022-S Native American $1 Coin (Ely S. Parker)
2022-S Silver Kennedy Half-Dollar
2022-S Silver Maya Angelou Quarter
2022-S Silver Dr. Sally Ride Quarter
2022-S Silver Wilma Mankiller Quarter
2022-S Silver Nina Otero-Warren Quarter
2022-S Silver Anna May Wong Quarter
2022-S Silver Roosevelt Dime
2022-S Jefferson Nickel
2022-S Lincoln Cent
In this set, the 5 quarters and the Native American $1 Coin carry designs only for 2022.
The quarters are in minted in silver and featured together in one protective lens. These coins were also released together in the 2022 Quarters Silver Proof Set, which made its short-lived debut in April and lasted for only hours before becoming unavailable.
The dime and half dollar are also in silver. The remaining coins — the cent, nickel and dollar — have traditional clad compositions. These 5 coins are featured together in the second protective lens.
Both lenses ship together in a protective cardboard sleeve.
Silver Proof Set Popularity
Annually issued silver proof sets are popular with collectors with hundreds of thousands sold each year. Unaudited sales of the four previous silver proof sets total:
2021 – 286,465*
2020 – 313,183
2019 – 412,508
2018 – 332,274
*The set from 2021 is still available. It showed an increase of 290 units in the Mint's latest weekly sales report.
Ordering
2022 Silver Proof Sets may be ordered from the U.S. Mint's online page dedicated to proof sets, located here.
No mintage, household or product limits are in place.