One of the most sought after annually issued products from the United States Mint appears today with the noon ET release of the 2022 Proof Set. Found within this set are ten clad proof quality examples of the circulating coinage of the nation, each struck at the U.S. Mint's facility in San Francisco and bearing its associated "S" mint mark.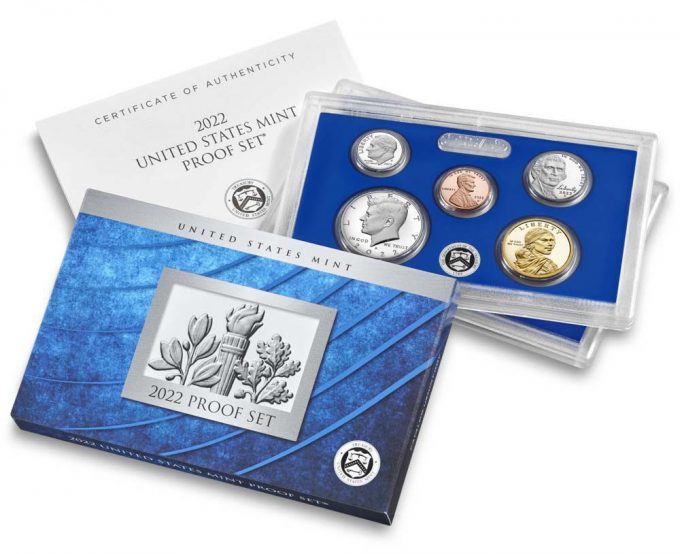 Six of the set's 10 coins feature designs unique to 2022. They include five quarters, which also serve as debut issues from the Mint's new four-year quarter series celebrating the accomplishments of American women, and a Native American dollar honoring Ely S. Parker.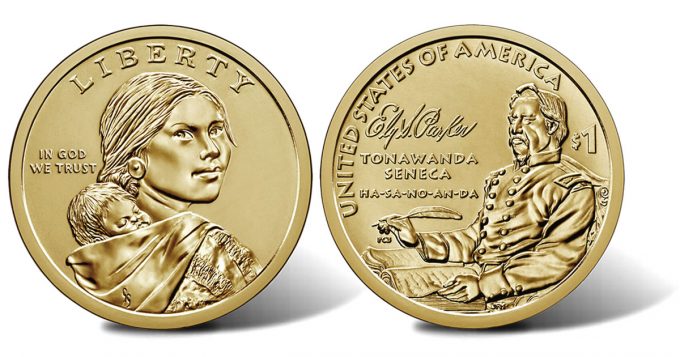 These annual proof sets are always popular with collectors. Hundreds of thousands are purchased every year. For example, recent sales figures show that over 493,000 of the 2021 Proof Set have sold, and this set contains just seven coins.
Collectors value the sets for each coin's proof quality. Proof coins offers sharp reliefs and mirror-like backgrounds with frosted, sculpted foregrounds. Each is struck multiple times by polished dies and hand-polished blanks resulting in an increased level of detail.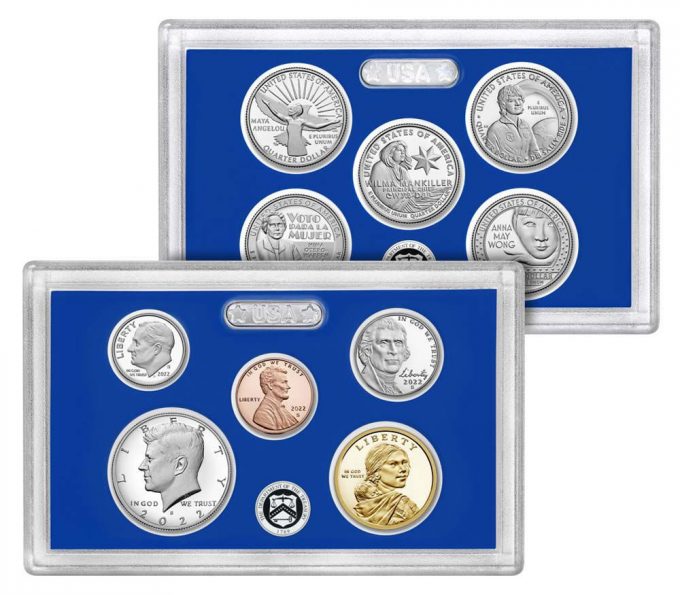 Back to the 2022 Proof Set, you will find that it includes the following 10 coins:
2022-S Native American (Ely S. Parker) $1 Coin
2022-S Kennedy Half Dollar
2022-S Maya Angelou Quarter
2022-S Dr. Sally Ride Quarter
2022-S Wilma Mankiller Quarter
2022-S Nina Otero-Warren Quarter
2022-S Anna May Wong Quarter
2022-S Roosevelt Dime
2022-S Jefferson Nickel
2022-S Lincoln Cent
The five quarters appear together in their own protective lens. The five remaining coins are held in a second protective lens. Both lenses ship together in an illustrated carton that offers several coin images as well as photographs of the women celebrated by the year's quarters. A U.S. Mint certificate of authenticity is also included.
Price and Ordering
The clad 2022 Proof Set is $32, the same price as the still available set for 2021.
Customers may order the new set on release by following the U.S. Mint's online page dedicated to proof set products, found here.
No announced mintage, household or order limits are in place.