Both an end and a beginning are represented with coins issued today by the United States Mint as part of its new 2021 Proof Set. The annually released clad set went on sale today at Noon ET.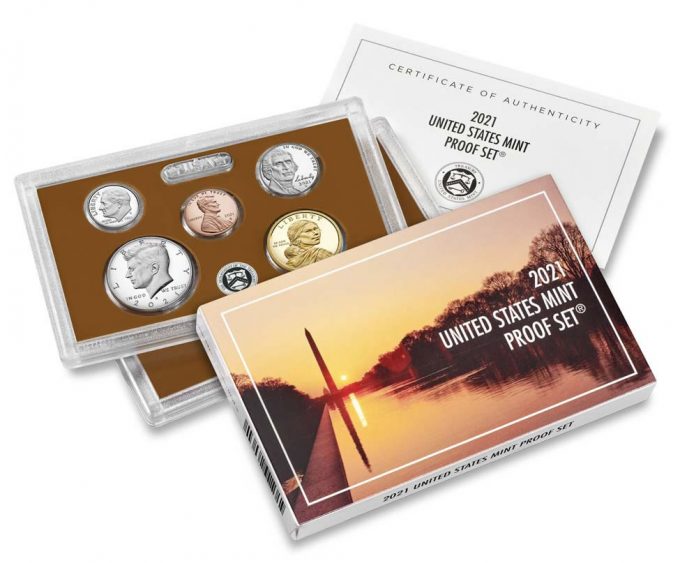 Containing numismatic quality strikes of the nation's circulating coinage, the Proof Set is always popular with collectors. That will continue this year as it contains the last strike in the U.S. Mint's 11-year America the Beautiful Quarters® Program as well as the program's replacement for the year, the General George Washington Crossing the Delaware Quarter.
Those two coins are joined by five others, all of which are produced to proof quality at the U.S. Mint's facility in San Francisco. According to the U.S. Mint, its proof coins are described as having sharp reliefs and mirror-like backgrounds with frosted, sculpted foregrounds. Each coin is struck multiple times by polished dies and hand-polished blanks resulting in an increased level of detail.
The seven coins of the 2021 Proof Set include:
2021-S Native American $1 Coin
2021-S Kennedy Half Dollar
2021-S Tuskegee Airmen National Historic Site Quarter
2021-S Washington Crossing the Delaware Quarter
2021-S Roosevelt Dime
2021-S Jefferson Nickel
2021-S Lincoln Cent
The Native American $1 Coin also carries a one-year-only design. This year's dollar honors Native American military service.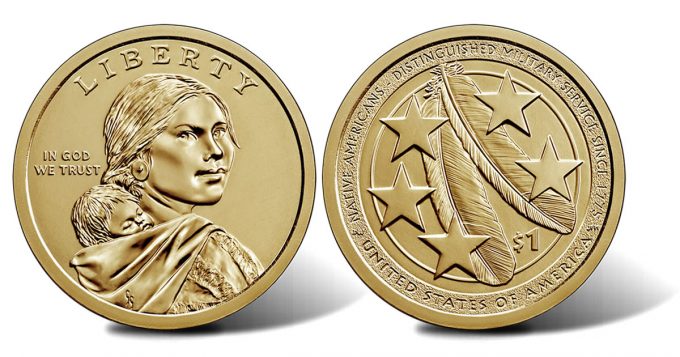 Coins of the set are presented in two protective lenses. The two quarter dollars are contained within one lens with the remaining five coins in the other.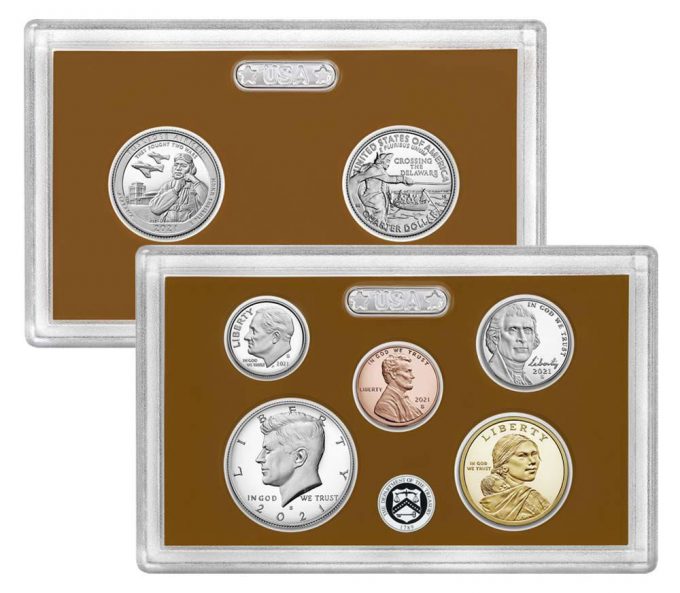 Both lenses ship inside a decorative carton emblazoned with an image of the Washington Monument at sunrise on the front. A Certificate of Authenticity also accompanies each set.
Ordering and Price
Those interested in purchasing the 2021 Proof Set from may do so via the United States Mint's online store page dedicated to proof set products, found here.
Pricing of the set is $32.00. This is the same price that the U.S. Mint charges for last year's set which contains a total of ten coins and also included a bonus 2020-W proof Jefferson nickel.
The U.S. Mint has not published a pre-determined mintage, product or household order limit for the set.