It's been awhile since collectors have been able to study numismatic sales reports from the United States Mint. The Mint hasn't released their weekly stats since Nov. 3, and doesn't expect to resume their publication until January, according to U.S. Mint spokesman Michael White.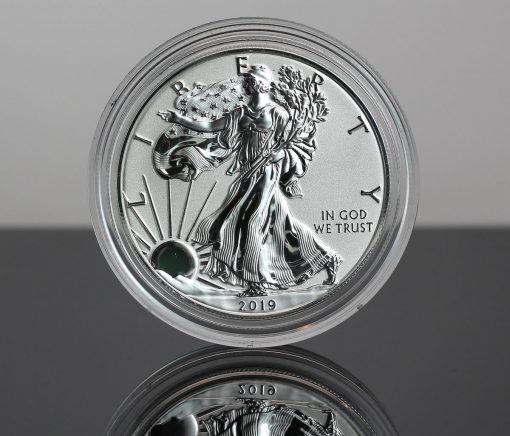 White did provide news editors the opportunity to publish Mint figures for 2019-dated coins as of Dec. 16. This data offers a first look into the performances of several newer products like quarters depicting Idaho's Frank Church River of No Return Wilderness and dollars honoring innovations from New Jersey, Delaware, and Pennsylvania.
2019-S Enhanced Reverse Proof American Silver Eagle
Of course, there's also an updated figure for the 2019-S Enhanced Reverse Proof American Silver Eagle which essentially sold out within minutes of its Nov. 14 release.
Limited to 30,000 coins, the Mint continues to reconcile orders for the silver dollar and has its latest total at 29,731.
River of No Return Wilderness
Newer Mint products featuring Frank Church River of No Return Wilderness include quarters in circulating quality (released Nov. 4), an uncirculated five-ounce silver coin (released Nov. 14), and a three-coin set (released Nov. 26.)
Their performances are pretty much on par with other recent releases through similar sales periods. As for their totals, the Mint has sold a combined 2,127,500 in circulating quarters; 12,170 in silver coins; and 12,250 in three-coin sets.
American Innovation Dollars
Not counting the just issued Georgia dollars, three releases of American Innovation products have hit the streets since November.
The 2019-S Reverse Proof Delaware $1 launched Nov. 7 and has to-date sales of 50,563, representing 67.4% of the allotted 75,000.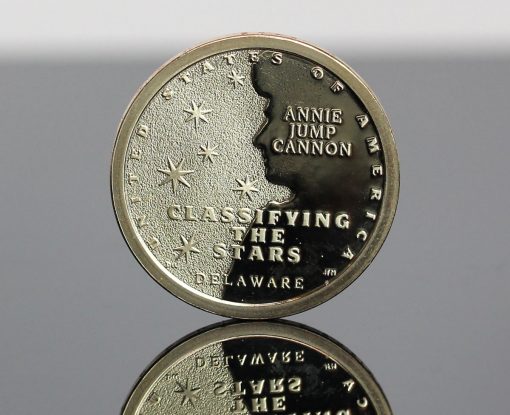 Rolls and bags of uncirculated Innovation dollars for New Jersey debuted Nov. 21. A combined 678,550 have sold so far, topping sales of the uncirculated 2019 dollars for Pennsylvania and Delaware which stand at 583,750 and 670,100.
Finally, the 2019-S Reverse Proof Pennsylvania $1 launched Dec. 5 and has to-date sales of 25,743, representing 34.3% of the maximum 75,000.
US Mint Sales: Numismatic Products
Below are tables showing the latest available sales for U.S. Mint numismatic products. The sales period covers from Nov. 3 to Dec. 16. Products with an asterisk (*) are no longer available or had no reported sales.
American Liberty Products

Old
Sales
Latest
Sales
Gain/
Loss
%
Increase
2019-W $100 American Liberty Gold Coin
7,574
8,326
752
9.93%
2019-P American Liberty Silver Medal
27,181
30,089
2,908
10.70%
2018-W $10 American Liberty Gold Coin
29,771
–
–
–
2017 American Liberty Silver Four-Medal Set*
32,647
32,647
–
–
2017-S Enhanced Uncirculated Coin Set*
210,419
210,419
–
–
2017-W $100 American Liberty Gold Coin
30,864
–
–
–
2017-P Proof American Liberty Silver Medal*
55,187
55,187
–
–

2019 American Legion Commemorative Coins

Old
Sales
Latest
Sales
Gain/
Loss
%
Increase
2019 American Legion Gold Coin and Emblem Print
200
249
49
24.50%
2019 American Legion Silver Dollar and Emblem Print
1,591
1,736
145
9.11%
2019 American Legion 50c and Emblem Print
803
985
182
22.67%
2019 American Legion Silver Dollar and Medal Set
9,884
9,888
4
0.04%
2019-W Proof $5 American Legion Gold Coin
2,758
3,086
328
11.89%
2019-W Uncirculated $5 American Legion Gold Coin
2,445
2,756
311
12.72%
2019-P Proof American Legion Silver Dollar
33,082
43,484
10,402
31.44%
2019-P Uncirculated American Legion Silver Dollar
12,680
13,679
999
7.88%
2019-S Proof American Legion Half Dollar
17,858
18,585
727
4.07%
2019-D Uncirculated American Legion Half Dollar
10,682
11,138
456
4.27%
2019 American Legion Three-Coin Proof Set
7,371
7,451
80
1.09%

2019 Apollo 11 Commemorative Coins

Old
Sales
Latest
Sales
Gain/
Loss
%
Increase
2019-W Proof $5 Gold Coin & Intaglio Print
909
1,095
186
20.46%
2019-P Proof Apollo 11 Silver Dollar & Intaglio Print
3,764
4,683
919
24.42%
2019-W Proof $5 Apollo 11 Gold Coin
31,643
32,597
954
3.01%
2019-W Uncirculated $5 Apollo 11 Gold Coin
11,776
11,969
193
1.64%
2019-P Proof Apollo 11 Silver Dollar
204,398
216,077
11,679
5.71%
2019-P Uncirculated Apollo 11 Silver Dollar
57,577
59,158
1,581
2.75%
2019-S Proof Apollo 11 Half Dollar
63,384
66,041
2,657
4.19%
2019-D Uncirculated Apollo 11 Half Dollar
40,449
41,449
1,000
2.47%
2019-S Proof Apollo 11 Half Dollar Set
99,998
99,998
–
–
2019-P Proof Apollo 11 Five Ounce Silver Coin
66,157
67,683
1,526
2.31%

2018 Breast Cancer Awareness Commemorative Coins

Old
Sales
Latest
Sales
Gain/
Loss
%
Increase
2018 Breast Cancer Awareness Coin and Stamp Set*
4,455
4,455
–
–
2018-W Proof $5 Breast Cancer Awareness Gold Coin*
10,386
10,386
–
–
2018-W Uncirculated $5 Breast Cancer Awareness Gold Coin*
4,477
4,477
–
–
2018-P Proof Breast Cancer Awareness Silver Dollar*
34,542
34,542
–
–
2018-P Uncirculated Breast Cancer Awareness Silver Dollar*
12,526
12,526
–
–
2018-S Proof Breast Cancer Awareness Clad Half Dollar*
17,937
17,937
–
–
2018-D Uncirculated Breast Cancer Awareness Clad Half Dollar*
11,301
11,301
–
–

2018 WWI Centennial Silver Dollar and Medal Commemoratives

Old
Sales
Latest
Sales
Gain/
Loss
%
Increase
2018 Proof WWI Silver Dollar*
64,982
64,982
–
–
2018 Uncirculated WWI Silver Dollar*
22,336
22,336
–
–
2018 WWI Silver Dollar and Army Silver Medal Set*
15,621
15,621
–
–
2018 WWI Silver Dollar and Navy Silver Medal Set*
12,253
12,253
–
–
2018 WWI Silver Dollar and Marines Silver Medal Set*
12,648
12,648
–
–
2018 WWI Silver Dollar Coast Guard Silver Medal Set*
9,813
9,813
–
–
2018 WWI Silver Dollar Air Service Silver Medal Set*
12,520
12,520
–
–

Clad Proof Set

Old
Sales
Latest
Sales
Gain/
Loss
%
Increase
2019 Proof Set
467,213
547,364
80,151
17.16%
2018 Proof Set
512,954
–
–
–
2017 Proof Set*
568,678
568,678
–
–
2019 American Innovation Dollars Proof Set
54,321
78,768
24,447
45.00%
2019 America the Beautiful Quarters Proof Set
62,063
69,376
7,313
11.78%
2018 America the Beautiful Quarters Proof Set
86,141
–
–
–
2019 Happy Birthday Gift Set
16,190
17,411
1,221
7.54%
2018 Happy Birthday Gift Set
17,719
–
–
–
2019 Birth Gift Set
21,021
25,504
4,483
21.33%
2018 Birth Gift Set
31,202
–
–
–

Silver Proof Set

Old
Sales
Latest
Sales
Gain/
Loss
%
Increase
2019 Silver Proof Set
332,334
373,048
40,714
12.25%
2018 Silver Proof Set
328,576
–
–
–
2017 Silver Proof Set*
358,085
358,085
–
–
2018 Silver Reverse Proof Set*
199,116
199,116
–
–
2019 America the Beautiful Quarters Silver Proof Set
65,025
69,191
4,166
6.41%
2018 America the Beautiful Quarters Silver Proof Set
78,672
–
–
–
2019 Congratulations Gift Set
25,651
26,047
396
1.54%
2018 Congratulations Gift Set*
19,267
19,267
–
–
2019 Limited Edition Silver Proof Set
34,973
44,482
9,509
27.19%
2018 Limited Edition Silver Proof Set
49,294
–
–
–
2017 Limited Edition Silver Proof Set*
48,901
48,901
–
–

US Mint Uncirculated Sets

Old
Sales
Latest
Sales
Gain/
Loss
%
Increase
2019 Native American $1 Coin and Currency Set
40,790
43,141
2,351
5.76%
2019 Uncirculated Mint Set
281,836
310,048
28,212
10.01%
2018 Uncirculated Mint Set
255,387
–
–
–
2017 Uncirculated Mint Set*
286,813
286,813
–
–

Kids Coin Sets

Old
Sales
Latest
Sales
Gain/
Loss
%
Increase
2019 Youth Coin and Currency Set
5,509
7,607
2,098
38.08%
2019 Explore and Discover Coin Set
30,467
32,094
1,627
5.34%
2019 Rocketship
49,921
49,921
–
–
2014 Coin Discovery Set
13,150
–
–
–

Ornaments

Old
Sales
Latest
Sales
Gain/
Loss
%
Increase
2019 Mighty Minters Ornament
3,007
4,036
1,029
34.22%
2019 U.S. Mint Ornament
4,580
6,998
2,418
52.79%

Proof Silver Eagles

Old
Sales
Latest
Sales
Gain/
Loss
%
Increase
2019-S Enhanced Reverse Proof Proof Silver Eagle
–
29,731
–
–
2019-S Proof Silver Eagle
123,077
132,806
9,729
7.90%
2019-S Proof Silver Eagle (Bulk – 40 Coins)
137
137
–
–
2019 Pride of Nations Two-Coin Set
99,911
99,748
-163
-0.16%
2019-W Proof Silver Eagle
319,086
338,885
19,799
6.20%
2019-W Proof Silver Eagle (Bulk – 40 Coins)
745
745
–
–
2018-S Proof Silver Eagle*
158,785
158,785
–
–
2018-W Proof Silver Eagle
352,141
–
–
–
2018-W Proof Silver Eagle (Bulk Pack – 210 Coins)
182
–
–
–

Uncirculated Silver Eagles

Old
Sales
Latest
Sales
Gain/
Loss
%
Increase
2019
118,169
123,897
5,728
4.85%
2019 Bulk 40
66
66
–
–
2018
138,947
–
–
–
2017*
176,739
176,739
–
–

2019 Proof American Eagle Gold Coins

Old
Sales
Latest
Sales
Gain/
Loss
%
Increase
1 oz
4,375
4,839
464
10.61%
1/2 oz
1,544
1,803
259
16.77%
1/4 oz
2,432
2,897
465
19.12%
1/10 oz
8,112
9,635
1,523
18.77%
4-Coin Set
6,680
6,831
151
2.26%

2018 Proof American Eagle Gold Coins

Old
Sales
Latest
Sales
Gain/
Loss
%
Increase
1 oz
7,317
–
–
–
1/2 oz*
1,815
1,815
–
–
1/4 oz
4,623
–
–
–
1/10 oz
14,009
–
–
–
4-Coin Set
8,075
–
–
–

Uncirculated American Eagle Gold Coins

Old
Sales
Latest
Sales
Gain/
Loss
%
Increase
2019
5,497
5,702
205
3.73%
2018
8,429
–
–
–
2017*
5,800
5,800
–
–

Proof American Buffalo Gold Coins

Old
Sales
Latest
Sales
Gain/
Loss
%
Increase
2019 Proof Gold Buffalo
13,070
13,771
701
5.36%
2018 Proof Gold Buffalo
15,756
–
–
–
2017 Proof Gold Buffalo*
15,810
15,810
–
–

Proof American Platinum Eagle

Old
Sales
Latest
Sales
Gain/
Loss
%
Increase
2019
9,534
9,748
214
2.24%
2018
13,572
–
–
–
2017*
8,890
8,890
–
–

American Palladium Eagle

Old
Sales
Latest
Sales
Gain/
Loss
%
Increase
2019-W Reverse Proof
14,807
15,576
769
5.19%
2018-W Proof*
14,986
14,986
–
–

America the Beautiful 5 Oz Silver Coins

Old
Sales
Latest
Sales
Gain/
Loss
%
Increase
2019-P River of No Return Silver Uncirculated Coin
–
12,170
–
–
2019-P San Antonio Missions Silver Uncirculated Coin
13,341
14,007
666
4.99%
2019-P War In The Pacific Silver Uncirculated Coin
14,332
14,792
460
3.21%
2019-P American Memorial Park Silver Uncirculated Coin
13,877
14,054
177
1.28%
2019-P Lowell Five Ounce Silver Uncirculated Coin
14,682
14,842
160
1.09%
2018-P Block Island Silver Coins
15,798
–
–
–
2018-P Cumberland Island Silver Coins
16,235
–
–
–
2018-P Voyageurs Silver Coins
16,839
–
–
–
2018-P Apostle Islands Silver Coins
16,802
–
–
–
2018-P Pictured Rocks Silver Coins*
17,773
17,773
–
–
2017-P George Rogers Clark Silver Coins*
14,731
14,731
–
–
2017-P Ellis Island Silver Coins*
17,670
17,670
–
–
2017-P Ozark Riverways Silver Coins
17,694
17,694
–
–
2017-P Frederick Douglass Silver Coins*
17,678
17,678
–
–
2017-P Effigy Mounds Silver Coins*
17,251
17,251
–
–

Presidential Silver Medals

Old
Sales
Latest
Sales
Gain/
Loss
%
Increase
2019 James Monroe Presidential Silver Medal
9,437
–
–
–
2019 James Madison Presidential Silver Medal
10,571
–
–
–
2019 Thomas Jefferson Presidential Silver Medal
14,412
–
–
–
2018 George Washington Presidential Silver Medal
22,383
–
–
–
2018 John Adams Presidential Silver Medal
17,490
–
–
–

2019 American Innovation Dollars – New Jersey

Old
Sales
Latest
Sales
Gain/
Loss
%
Increase
25-coin roll set (P)
–
5,241
–
–
25-coin roll set (D)
–
5,181
–
–
100-coin bag (P)
–
2,256
–
–
100-coin bag (D)
–
1,924
–
–

2019 American Innovation Dollars – Pennsylvania

Old
Sales
Latest
Sales
Gain/
Loss
%
Increase
Reverse Proof (S)
–
25,743
–
–
25-coin roll set (P)
4,569
5,439
870
19.04%
25-coin roll set (D)
4,503
5,015
512
11.37%
100-coin bag (P)
2,003
1,579
-424
-21.17%
100-coin bag (D)
1,850
1,645
-205
-11.08%

2019 American Innovation Dollars – Delaware

Old
Sales
Latest
Sales
Gain/
Loss
%
Increase
Reverse Proof (S)
–
50,563
–
–
25-coin roll set (P)
4,811
5,711
900
18.71%
25-coin roll set (D)
4,623
5,417
794
17.17%
100-coin bag (P)
1,664
1,856
192
11.54%
100-coin bag (D)
1,886
2,063
177
9.38%

2018 American Innovation Dollars

Old
Sales
Latest
Sales
Gain/
Loss
%
Increase
Reverse Proof (S)
74,762
–
–
–
Proof Coin (S)
199,548
–
–
–
25-coin roll set (P)
15,149
–
–
–
25-coin roll set (D)
14,373
–
–
–
100-coin bag (P)
2,935
–
–
–
100-coin bag (D)
2,954
–
–
–

Native American Dollar Rolls

Old
Sales
Latest
Sales
Gain/
Loss
%
Increase
2019-dated 25-coin roll set (P)
13,940
14,610
670
4.81%
2019-dated 25-coin roll set (D)
13,558
14,184
626
4.62%
2019-dated 100-coin bag (P)
1,405
1,531
126
8.97%
2019-dated 100-coin bag (D)
1,246
1,375
129
10.35%
2019-dated 250-coin box (P)
1,580
1,697
117
7.41%
2019-dated 250-coin box (D)
1,586
1,693
107
6.75%
2018-dated 25-coin roll set (P)
16,916
–
–
–
2018-dated 25-coin roll set (D)
16,080
–
–
–
2018-dated 100-coin bag (P)
1,931
–
–
–
2018-dated 100-coin bag (D)
1,930
–
–
–
2018-dated 250-coin box (P)
1,865
–
–
–
2018-dated 250-coin box (D)
1,874
–
–
–

Kennedy Half Dollar Rolls

Old
Sales
Latest
Sales
Gain/
Loss
%
Increase
2019-dated 200-coin bag (P&D)
6,144
6,816
672
10.94%
2019-dated 2-roll set (P&D)
17,947
19,187
1,240
6.91%
2018-dated 200-coin bag (P&D)
9,201
–
–
–
2018-dated 2-roll set (P&D)
22,369
–
–
–
2017-dated 200-coin bag (P&D)*
10,321
10,321
–
–
2017-dated 2-roll set (P&D)*
23,747
23,747
–
–

America the Beautiful Quarters Uncirculated Coin Set

Old
Sales
Latest
Sales
Gain/
Loss
%
Increase
2019 Issue
24,372
25,554
1,182
4.85%
2018 Issue
32,432
–
–
–
2017 Issue*
29,972
29,972
–
–

America the Beautiful Quarters Circulating Coin Set

Old
Sales
Latest
Sales
Gain/
Loss
%
Increase
2019 Issue
16,529
18,350
1,821
11.02%
2018 Issue
21,315
–
–
–
2017 Issue*
24,727
–
–
–
2016 Issue*
23,958
23,958
–
–

America the Beautiful Quarters Three-Coin Sets

Old
Sales
Latest
Sales
Gain/
Loss
%
Increase
River of No Return
–
12,250
–
–
San Antonio Missions
12,645
13,858
1,213
9.59%
War in Pacific
13,586
14,361
775
5.70%
American Memorial Park
13,282
13,830
548
4.13%
Lowell
13,484
13,998
514
3.81%
Block Island
13,268
–
–
–
Cumberland Island
13,370
–
–
–
Voyageurs
14,215
–
–
–
Apostle Islands
14,295
–
–
–
Pictured Rocks
15,397
–
–
–
George Rogers Clark
13,932
–
–
–
Ellis Island*
16,947
16,947
–
–
Ozark Riverways
14,697
–
–
–
Frederick Douglass
15,294
–
–
–
Effigy Mounds
14,291
–
–
–
Fort Moultrie*
13,306
13,306
–
–
Theodore Roosevelt*
16,072
16,072
–
–
Harpers Ferry*
14,345
14,345
–
–
Cumberland Gap*
14,973
14,973
–
–
Shawnee*
15,474
15,474
–
–
Saratoga*
14,950
14,950
–
–
Bombay Hook*
13,400
13,400
–
–
Blue Ridge Parkway*
17,165
17,165
–
–
Kisatchie Set*
15,196
15,196
–
–
Homestead Set*
16,114
16,114
–
–
Everglades Set*
14,373
14,373
–
–
Great Sand Dunes Set*
14,119
14,119
–
–
Arches Three-Coin Set*
15,859
15,859
–
–
Shenandoah Three-Coin Set*
17,351
17,351
–
–
Great Smoky Mountains Set*
18,588
18,588
–
–
Mount Rushmore Quarters Set*
17,924
17,924
–
–
Fort McHenry Quarters Set*
16,345
16,345
–
–
Great Basin Quarters Set*
15,526
15,526
–
–
Perry's Victory Quarters Set*
17,643
17,643
–
–
White Mountain Quarters Set*
18,056
18,056
–
–
Denali Quarters Set*
18,193
18,193
–
–
Hawaii Volcanoes Quarters Set*
19,947
19,947
–
–
Acadia Quarters Set*
19,940
19,940
–
–
Chaco Culture Quarters Set*
20,028
20,028
–
–
El Yunque Quarters Set*
19,891
19,891
–
–
Chickasaw Quarters Set*
16,184
16,184
–
–
Vicksburg Quarters Set*
18,095
18,095
–
–
Olympic Quarters Set*
17,718
17,718
–
–
Glacier Quarters Set*
19,046
19,046
–
–
Gettysburg Quarters Set*
22,869
22,869
–
–
Mount Hood Quarters Set*
18,384
18,384
–
–
Grand Canyon Quarters Set*
22,133
22,133
–
–
Yosemite Quarters Set*
22,154
22,154
–
–
Yellowstone Quarters Set*
25,048
25,048
–
–
Hot Springs Quarters Set*
23,203
23,203
–
–

2019 River of No Return Quarters

Old
Sales
Latest
Sales
Gain/
Loss
%
Increase
100-Coin Bag (S)
–
3,253
–
–
40-Coin Roll (S)
–
3,008
–
–
Three-Roll Set
–
7,353
–
–
100-Coin Bag (P)
–
1,890
–
–
100-Coin Bag (D)
–
1,834
–
–
Two-Roll Set
–
5,339
–
–

2019 San Antonio Missions Quarters

Old
Sales
Latest
Sales
Gain/
Loss
%
Increase
100-Coin Bag (S)
3,359
3,700
341
10.15%
40-Coin Roll (S)
3,040
3,378
338
11.12%
Three-Roll Set
7,490
8,141
651
8.69%
100-Coin Bag (P)
1,974
2,137
163
8.26%
100-Coin Bag (D)
1,913
2,061
148
7.74%
Two-Roll Set
5,369
5,718
349
6.50%

2019 War In The Pacific Quarters

Old
Sales
Latest
Sales
Gain/
Loss
%
Increase
100-Coin Bag (S)
3,657
3,837
180
4.92%
40-Coin Roll (S)
3,250
3,473
223
6.86%
Three-Roll Set
7,885
8,239
354
4.49%
100-Coin Bag (P)
2,118
2,213
95
4.49%
100-Coin Bag (D)
2,026
2,120
94
4.64%
Two-Roll Set
5,670
5,846
176
3.10%

2019 American Memorial Park Quarters

Old
Sales
Latest
Sales
Gain/
Loss
%
Increase
100-Coin Bag (S)
3,624
3,772
148
4.08%
40-Coin Roll (S)
3,480
3,645
165
4.74%
Three-Roll Set
7,915
8,161
246
3.11%
100-Coin Bag (P)
2,293
2,430
137
5.97%
100-Coin Bag (D)
2,240
2,387
147
6.56%
Two-Roll Set
5,809
5,930
121
2.08%

2019 Lowell Quarters

Old
Sales
Latest
Sales
Gain/
Loss
%
Increase
100-Coin Bag (S)
3,786
3,923
137
3.62%
40-Coin Roll (S)
3,586
3,734
148
4.13%
Three-Roll Set
8,174
8,401
227
2.78%
100-Coin Bag (P)
2,378
2,428
50
2.10%
100-Coin Bag (D)
2,233
2,287
54
2.42%
Two-Roll Set
5,988
6,108
120
2.00%

2018 Block Island Quarters

Old
Sales
Latest
Sales
Gain/
Loss
%
Increase
100-Coin Bag (S)
3,764
–
–
–
40-Coin Roll (S)
3,683
–
–
–
Three-Roll Set
8,164
–
–
–
100-Coin Bag (P)
2,108
–
–
–
100-Coin Bag (D)
2,071
–
–
–
Two-Roll Set
6,025
–
–
–

2018 Cumberland Island Quarters

Old
Sales
Latest
Sales
Gain/
Loss
%
Increase
100-Coin Bag (S)
4,035
–
–
–
40-Coin Roll (S)
3,728
–
–
–
Three-Roll Set
8,208
–
–
–
100-Coin Bag (P)
2,120
–
–
–
100-Coin Bag (D)
1,987
–
–
–
Two-Roll Set
6,128
–
–
–

2018 Voyageurs Islands Quarters

Old
Sales
Latest
Sales
Gain/
Loss
%
Increase
100-Coin Bag (S)
3,854
–
–
–
40-Coin Roll (S)
3,680
–
–
–
Three-Roll Set
8,370
–
–
–
100-Coin Bag (P)
2,121
–
–
–
100-Coin Bag (D)
2,153
–
–
–
Two-Roll Set
6,231
–
–
–

2018 Apostle Islands Quarters

Old
Sales
Latest
Sales
Gain/
Loss
%
Increase
100-Coin Bag (S)
4,088
–
–
–
40-Coin Roll (S)
3,669
–
–
–
Three-Roll Set
8,338
–
–
–
100-Coin Bag (P)
2,081
–
–
–
100-Coin Bag (D)
2,075
–
–
–
Two-Roll Set
6,306
–
–
–

2018 Pictured Rocks Quarters

Old
Sales
Latest
Sales
Gain/
Loss
%
Increase
100-Coin Bag (S)
4,187
–
–
–
40-Coin Roll (S)
3,869
–
–
–
Three-Roll Set
8,944
–
–
–
100-Coin Bag (P)
2,271
–
–
–
100-Coin Bag (D)
2,382
–
–
–
Two-Roll Set
6,529
–
–
–