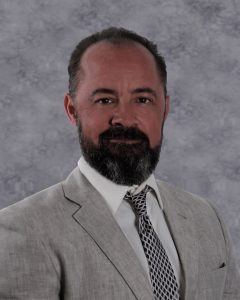 Stack's Bowers Galleries (StacksBowers.com) is pleased to announce that Bruce Smith, a 20-year veteran in numismatics, has joined the company and will be operating out of the firm's Southern California headquarters.
Throughout his career, Mr. Smith has focused on developing portfolios of noteworthy rare coin properties and precious metals for his clients. Of particular interest have been coins of significant historical importance.
Mr. Smith has handled many, if not most, of the 100 greatest U.S. coins, including the sale of the Olsen specimen of the famed 1913 Liberty Head nickel. Additionally, on behalf of clients, he assembled the finest 14-coin U.S. gold set ever collected, as well as the finest 15-coin 1864 Civil War Proof set.
"I am thrilled to welcome Bruce to our team," said Brian Kendrella, president of Stack's Bowers Galleries. "I have had the pleasure of working with Bruce over the past several years. His passion for and knowledge of numismatics make him a welcome addition to our industry leading team. He will be a tremendous resource for our valued clients."
Mr. Smith will be tasked with expanding upon Stack's Bowers Galleries' mission to maintain high levels of personal service. This will include highlighting opportunities within traditional auction formats, as well as utilizing Stack's Bowers Galleries' proprietary knowledge, network and reach within the coin market to provide private treaty opportunities to clientele.
In addition to numismatics, Mr. Smith has a great depth of experience in other collectible assets, including handling items by Picasso, Rembrandt, Pollock, and more.

"It is my distinct honor to have joined the most enduring and respected auction company in the numismatic market," said Smith. "With nearly a 100-year legacy of handling the most revered numismatic collections and assets, no other firm can compare to Stack's Bowers Galleries' research expertise, customer base and transactional insight. Given these resources, I could not be more delighted with my new role assisting clients with their collections."
Stack's Bowers Galleries conducts live, Internet and specialized auctions of rare U.S. and world coins and currency and ancient coins, as well as direct sales through retail and wholesale channels. The company's 80-year legacy includes the cataloging and sale of many of the most valuable United States coin and currency collections.
For more information about the firm, visit www.StacksBowers.com.