The Royal Canadian Mint is now selling the final of three coins from its Animal Eyes series which features the extraordinary eyes of some of Canada's unique wildlife.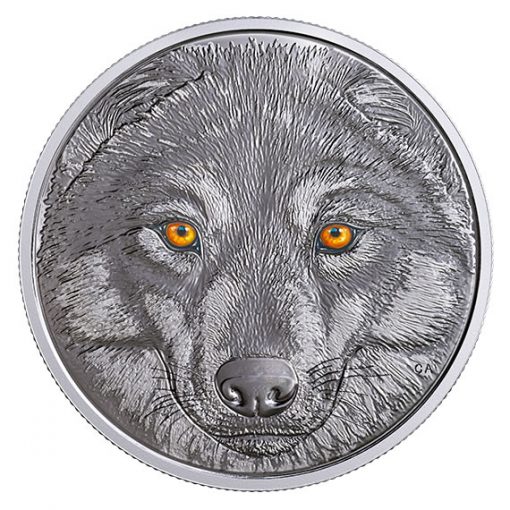 The 3-coin program highlights some of the nation's best nocturnal hunters with designs showcasing a unique enamel effect and glow-in-the-dark technology.
The final series piece is the 2017 $15 In The Eyes Of The Wolf Silver Glow-in-the-Dark Coin. It is available individually or may be ordered as part of a 3-coin subscription with 72% of those sold. Previous program releases include the In the Eyes of the Great Horned Owl coin and the In the Eyes of the Lynx coin. All three have a limited mintage of 6,500.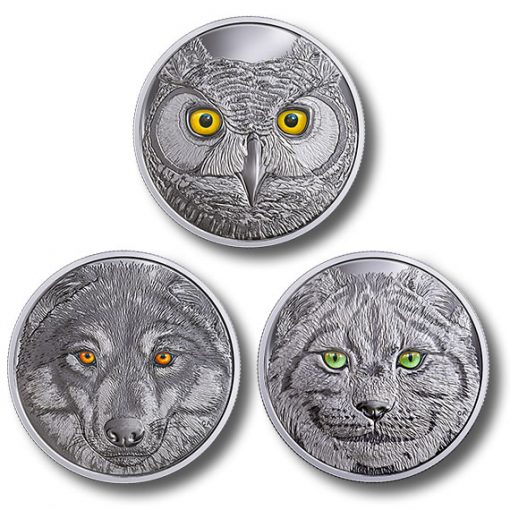 The eyes of the depicted animal on each coin are treated with a new glossy enamel effect that adds to their depth of color. In addition, the eyes also contain glow-in-the-dark technology so they can glow when taken into darkness. Curtis Atwater is credited with the reverse design for all three coins.
Susanna Blunt's effigy of Queen Elizabeth II appears on the coins' obverse (heads side). Inscriptions around the portrait read: CANADA, 2017, ELIZABETH II, D G REGINA and the legal tender face value of 15 DOLLARS.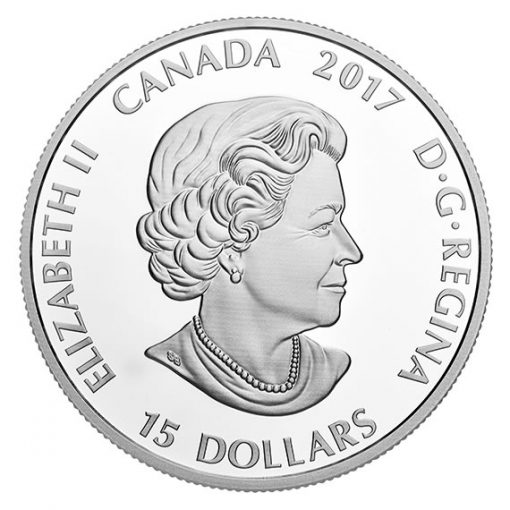 Additional specifications for the coins include a weight of 23.17 grams and a diameter of 36.07 mm. Each is produced in 99.99% pure silver to proof quality and includes a serialized certificate.
Ordering
Order the newest or previous coins directly from the Royal Canadian Mint at mint.ca. This affiliate link will take to the Mint's current lineup of glow-in-the-dark coins.