Collectors can now order the most popular annual numismatic product from the United States Mint with today's release of the 2017-W Proof American Silver Eagle.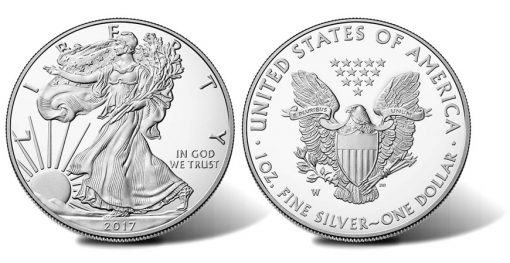 This new issue appears as the thirty-first coin in a series which dates back to 1986. It also marks a return to a standard reeded edge that has appeared on every release with the exception of last year's 30th anniversary edition.
All other specifications for the coin remain consistent with the program's long pedigree to include a composition of 1 ounce of 99.9% pure silver, a weight of 31.103 grams, a diameter of 1.598 inches (40.60 mm), and a collectible proof finish — a quality that creates sharp frosted designs that pop against mirror-like backgrounds.
Seen on the proof's obverse (heads side) is Adolph A. Weinman's "Walking Liberty" design that appeared on half-dollars from 1916 to 1947. The word LIBERTY is above the allegorical figure while the motto IN GOD WE TRUST is the right and 2017 is below.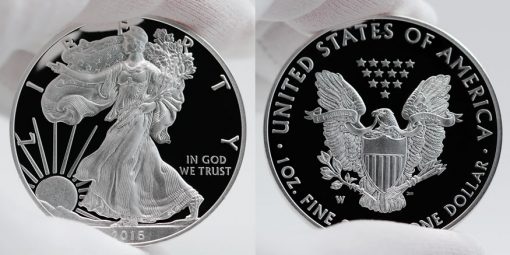 For the reverse (tails side), John Mercanti's heraldic eagle with shield design has also been a staple of the series. UNITED STATES OF AMERICA, 1 OZ. FINE SILVER and ONE DOLLAR surround the image, along with a 'W' mint mark to denote the coin's production at the U.S. Mint's facility in West Point.
Proof American Silver Eagles have seen consistent demand with hundreds of thousands sold annually. Last year's release now has combined product sales of more than 630,000 pieces despite a late September release.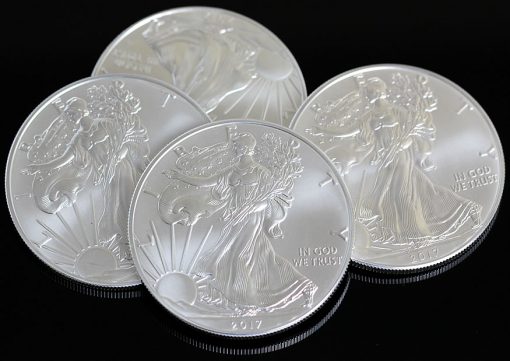 The proof coin's longevity has helped in building a wide base of dedicated American Silver Eagle collectors, as has a companion bullion piece intended for investors. Sharing the designs and specifications but lacking the proof finish, sharper detail, and "W" mint mark, this year's bullion Silver Eagle launched on Jan. 9 and already has sales of more than 7.6 million.
Ordering
Priced at $53.95, the 2017-W Proof American Silver Eagle is available from the U.S. Mint by visiting its product page. Orders are also accepted by telephone at 1-800-USA-MINT (872-6468).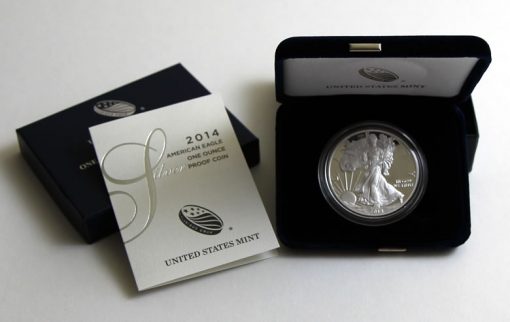 Coins ship in a case and are accompanied by a United States Mint Certificate of Authenticity.