It's the best of the best. There's no better seller for the United States Mint, and it's available early for less. Today, the Mint introduced its annually issued proof American Silver Eagle for $48.95. That's $4 cheaper and three weeks earlier than last year's coin which was the most popular numismatic product of 2014 with sales at 741,379.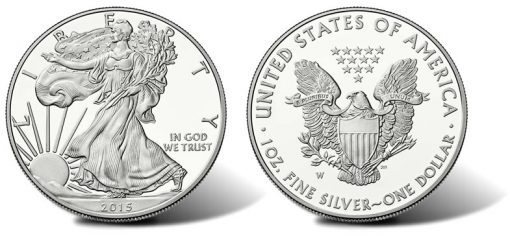 People of all ages and from around the world will buy them straight from the Mint at www.usmint.gov/catalog. Others, those who want "perfect" 2015-W Proof Silver Eagles, are paying pre-sale secondary market prices that are as high as $90.
Struck at the West Point Mint with each bearing a denoting "W" mint mark, the coins will jump off store shelves to score sales of around a quarter of a million by Sunday, based on the performances of past issues.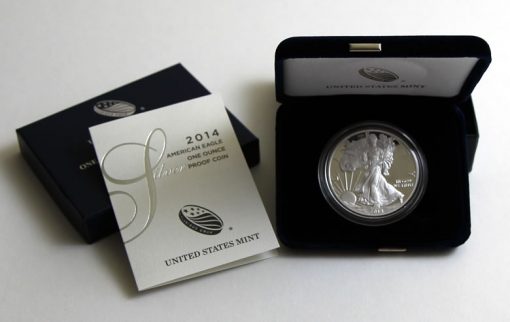 These coins are minted to a collectible proof finish, a quality that creates sharp frosted designs that pop against mirror-like backgrounds. That allure is deepened by their precious metal content with each minted from one ounce of .999 fine silver.
The coin's longevity has helped in building a wide base of dedicated American Silver Eagle collectors, as has a companion bullion piece intended for investors. Sharing the designs and specifications but lacking the proof finish and "W" mint mark, all-time U.S. Mint sales of the bullion American Silver Eagle topped 400 million in December. Last year's bullion Silver Eagle ended with an annual sales record of 44,006,000.
Bullion coins are available for a few dollars over their melt value; so many more are sold compared to collectible editions that sport the special finishes and higher premiums. Still, every bullion sale adds to the American Silver Eagle branding. Some who buy them for investment later show interest in collectible versions.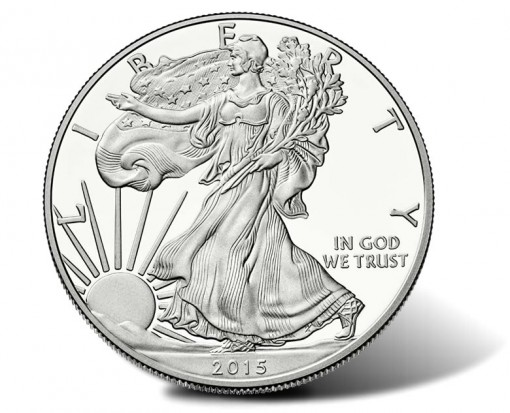 Both bullion and proof versions date back to 1986 when they were introduced alongside American Gold Eagles. Proof American Silver Eagles have appeared annually ever since, with the exception of 2009 — the year that the United States Mint canceled sales as it directed silver blanks toward bullion production to better meet demand.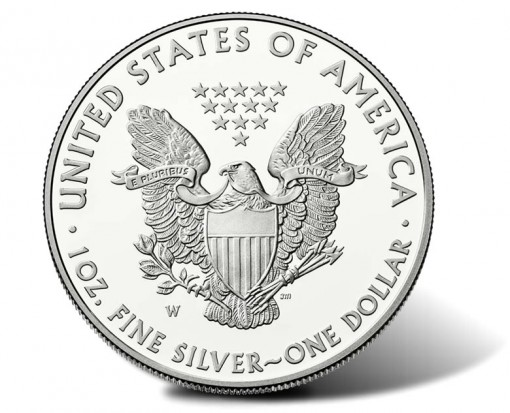 Pre-Sale Prices
Many collectors buy American Silver Eagles that are authenticated and graded by third party services such as the Professional Coin Grading Service (PCGS) and the Numismatic Guaranty Corporation (NGC).
Coin dealers and others are now pre-selling top "70" graded 2015-W Proof American Silver Eagles at prices ranging from $69 to $90. Those prices will fluctuate depending on demand, the availability of top grades and eventual mintages.
Ordering from the US Mint
Place orders through the U.S. Mint's online product page, or by calling 1-800-USA-MINT (872-6468). There are no household ordering limits or pre-established mintage limits.
Proof American Silver Eagles originate from the U.S. Mint facility in West Point. Bullion American Silver Eagles are produced without mint marks at the U.S. Mint facilities in San Francisco and West Point. The 2015-dated bullion version goes on sale Monday, Jan. 12. A different collectible version, the 2015-W Uncirculated American Silver Eagle, has been scheduled for release in March