February finds new collector products from the Perth Mint of Australia that include antiqued coins with a central compass and a koala design in high relief.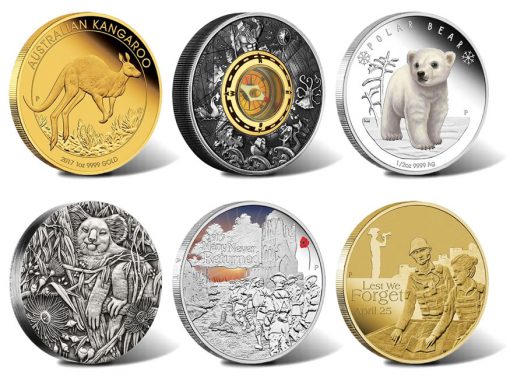 Other products offered are a 2017 Mini Roo 0.5g Gold Coin, a gold proof Kangaroo five-coin set, a half-ounce silver coin dedicated to a baby polar bear and two ANZAC related coins.
Summary information for the collector coins is available below.
Compass 2 oz Silver Antiqued Coin
Perhaps the most unique release this month is the 2017 Compass 2 oz Silver Antiqued Coin. Each features a golden colored compass set at the center. Surrounding the compass is a representation of an ancient world map with mythical sea creatures.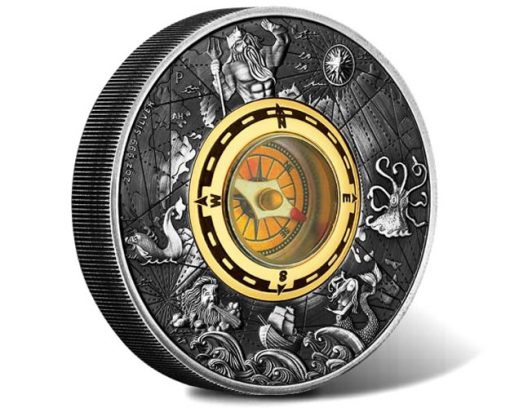 The coin is struck as legal tender of Tuvalu with a face value of 2 dollars. Its mintage is limited to 2,500.
Koala 2 oz Silver High Relief Antiqued Coin
An adult sleeping koala graces the reverse of the 2017 Australian Koala 2 oz Silver High Relief Coin. As indicated by the name, the coin is struck in high relief allowing for an intricate level of detail.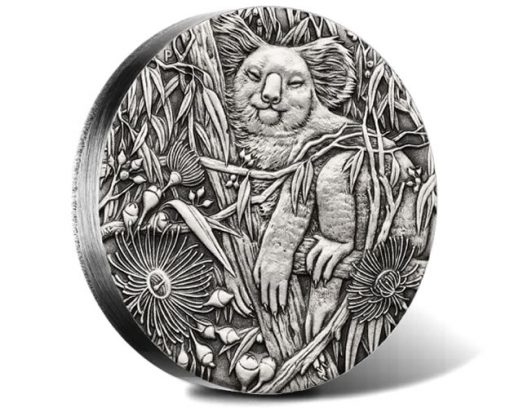 These coins are legal tender of Australia. Their mintage is capped at 3,000 with each shipping in a Perth Mint display box with a numbered Certificate of Authenticity and an illustrated shipper. (For reference, specifications for each coin indicate a maximum diameter of 40.60 mm with a maximum thickness of 6.00 mm.)
2017 Mini Roo 0.5g Gold Coin
Annually popular with collectors, the latest Mini Roo 0.5g Gold Coin depicts a single kangaroo as it bounds across the outback plain. Typically described as "button-sized," the Mini Roo coin has a maximum diameter of 11.60 mm with a maximum thickness of 0.70mm.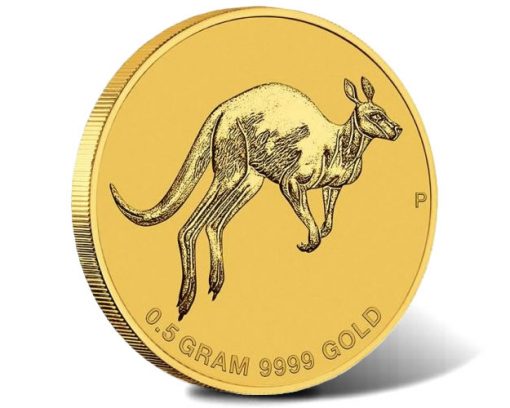 These Australian coins are attached to a kangaroo-themed presentation card. Mintage is unlimited with each struck from 99.99% pure gold.
Kangaroo Gold Proof Five-Coin Set
Also featuring a kangaroo bounding across the plains, the five coins of this set are produced to proof quality from 99.99% pure gold. Sizes included in the set are 1 oz, 1/2 oz, 1/4 oz, 1/10 oz and 1/20 oz.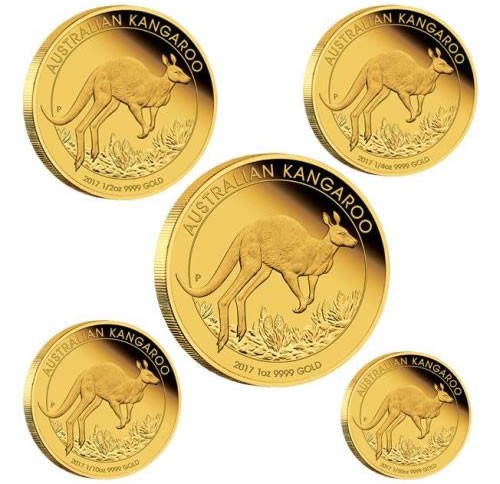 Issue limit for the set is 500. The coins are presented together in a Perth Mint wooden display case and include a numbered Certificate of Authenticity.
Polar Babies – Polar Bear 1/2 oz Silver Coin
The first issue from Perth Mint's new Polar Babies series is the 2017 Polar Bear 1/2 oz Silver Coin. Seen on its reverse is a colored design of a baby polar bear cub.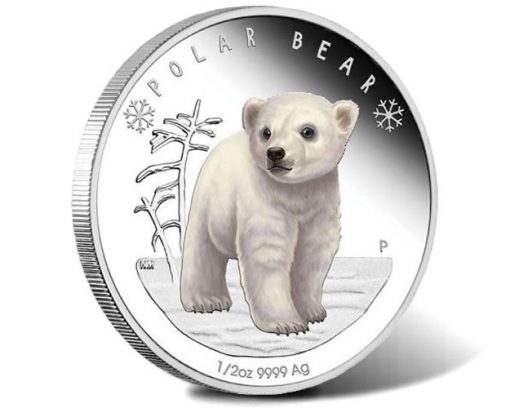 Future program issues will depict the Emperor Penguin, the Arctic Fox, the Harp Seal and the Sea Otter. Each coin in the series is produced from 1/2 oz of 99.99% pure silver. The Polar Bear coin is limited to a mintage of 5,000.
ANZAC Many Never Returned Silver Coin
The Perth Mint commemorates the Third Battle of Ypres in its newest release from the ANZAC Spirit 100th Anniversary Coin Series with the 2017 Many Never Returned 1 oz Silver Proof Coin. Its reverse shows a group of Australian soldiers as they walk through the Menin Gate, past the Cloth Hall, on their return to Ypres from the battlefields of the Ypres Salient.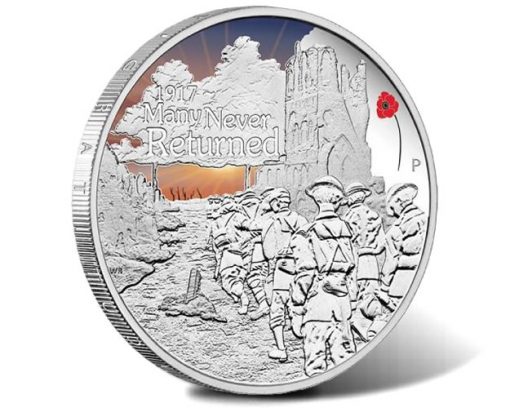 Inscribed above the soldiers is "Many Never Returned." Lettering around the coin's edge have the words "PRIDE – RESPECT – GRATITUDE".
No more than 7,500 of the coins will be issued worldwide. Each coin is in a themed presentation case with the words 'Pride', 'Respect', and 'Gratitude' inscribed on the outside of the case, within an illustrated shipper and is accompanied by a numbered Certificate of Authenticity.
ANZAC Day Australian Intelligence Corps $1 Coin
Remembering those who paid the ultimate sacrifice in the Australian and New Zealand forces, the Perth Mint has released the 2017 ANZAC Day – Australian Intelligence Corps $1 Coin in Card.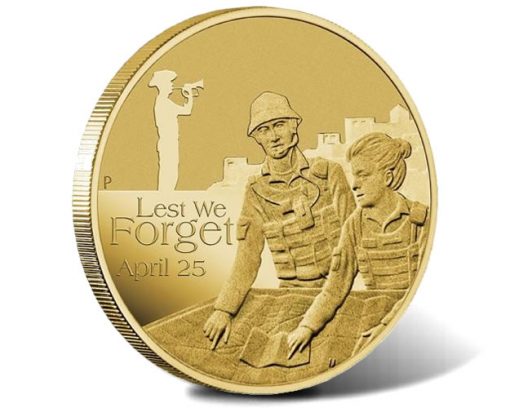 The coin's reverse depicts two members of the Australian Intelligence Corps as they analyze a map. Behind, the silhouette of a bugler appears with "Lest We Forget" and "April 25" inscribed below. No mintage limit applies.
Ordering
Additional information, ordering options and current pricing on the coins are available on the Perth Mint's website at www.perthmint.com.au. Here is
an affiliate link to the Mint's newest coins.