Norse Goddesses, koalas, kookaburras, and wedge-tailed eagles are a few of the subjects brought to coins this month from the Perth Mint of Australia.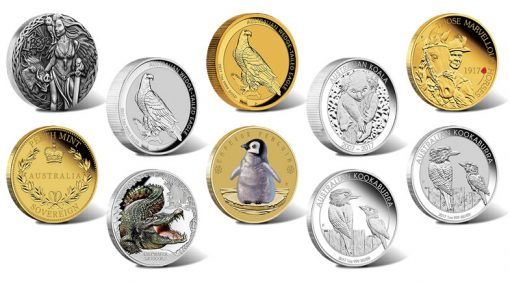 They join other debuting March products such as a Sovereign gold coin, an ANZAC Spirit coin, a saltwater crocodile silver coin and a penguin stamp and coin cover.
Summary information for the collector coins is available below.
Norse Goddesses – Freya Silver Antiqued High Relief Coin
Silver antiqued coins in high relief and rimless format have been popular from the Perth Mint, and this one portraying the Norse goddess Freya will likely continue that trend. This first issue from the new Norse Goddesses series shows a high relief design depicting Freya, the goddess of love, beauty, fertility, battle and death. In her left hand is a sword with her golden bristled boar 'Hildisvini' to her right.
Each coin is composed of two ounces of 99.99% pure silver. Only 2,000 will be offered. Each ships in a square wooden display case, which includes engraved detail on its lid, and is accompanied by a numbered Certificate of Authenticity.
Australian Sovereign Gold Proof Coin
This collector coin is produced to proof quality from 22-karat (91.67%) gold. The commemorative features St. Edwards crown along with a laurel wreath and the word AUSTRALIA — elements from the Leonard Charles Wyon original Type I Sovereign. Additional inscriptions read PERTH MINT and SOVEREIGN.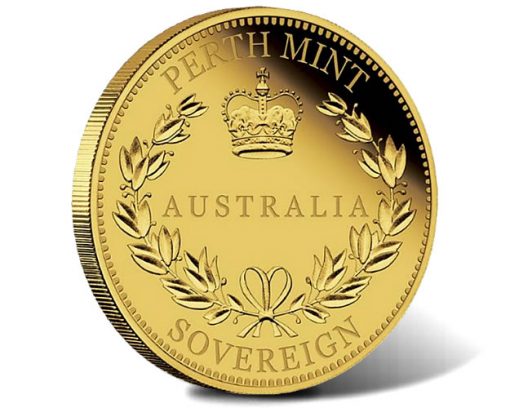 Maximum mintage for the gold piece is only 1,000. Each ships in a Perth Mint wooden display case that is accompanied by a numbered Certificate of Authenticity.
10th Anniversary Australian Koala 10oz Silver Proof Coin
Celebrating the 10th anniversary of the Australian Koala coin which debuted in 2007, the Perth Mint has issued this special release produced to proof quality from ten ounces of 99.9% pure silver. Seen on the reverse is the original koala design from a decade ago.
Inscribed above is AUSTRALIAN KOALA with a special anniversary dual-date inscription of 2007-2017 below. Mintage limit for the coin is only 750. It ships in a classic display case with a numbered Certificate of Authenticity.
Australian Wedge-Tailed Eagle 1 oz Gold High Relief Coin
Former Chief Engraver of the United States Mint John M. Mercanti designed the likeness of the wedge-tailed eagle featured on the reverse of this high relief gold coin. The bird is shown perching on a tree branch looking over its left wing.
Mintage limit for the 1oz 99.99% pure gold piece is capped at 500 worldwide. It ships in a wooden display case with a themed illustrated shipper, and is accompanied by a numbered Certificate of Authenticity.
Australian Wedge-Tailed Eagle 1 oz Silver High Relief Coin
Mercanti's wedge-tailed eagle design is also featured on a 1 oz silver edition, which is also in high relief. It is struck in 1oz of 99.99% pure silver.
A maximum mintage of 10,000 for the silver coin has been published. Each ships in a grey presentation case case with a themed shipper and a numbered Certificate of Authenticity.
ANZAC SPIRIT 100th Anniversary Beersheba 1/4 oz Gold Coin
The Perth Mint commemorates the 100th anniversary of The ANZAC Spirit with this 99.99% pure, 1/4 oz gold coin struck in a proof quality finish. The latest coin from the series celebrates the 4th Light Horse Brigade with a design emblematic of the mounted infantry brigade, showing a cavalryman and his horse.
"The 4th Light Horse Brigade was formed in March 1915 and served on Gallipoli as dismounted infantry. Their most significant action, however, took place on 31 October 1917 when they participated in a cavalry charge near the town of Beersheba in Palestine, in an effort to route the enemy's Gaza–Beersheba defenses," The Perth Mint describes. "This action was recognized as one of the most famous mounted actions of the First World War."
The design includes a red poppy, the inscription THOSE MARVELLOUS HOURSES, 1971 and the Perth's 'P' mintmark.
Its mintage limit is 1,000. The coin ships in a black and red themed display case with the words PRIDE, RESPECT, and GRATITUDE. It is also accompanied by a numbered Certificate of Authenticity.
Australian Kookaburra Silver Two-Coin Set
Silver kookaburras from the Perth Mint are always popular with collectors. This set features two new kookaburra coins — a collector proof edition and a bullion version, each in 99.9% silver.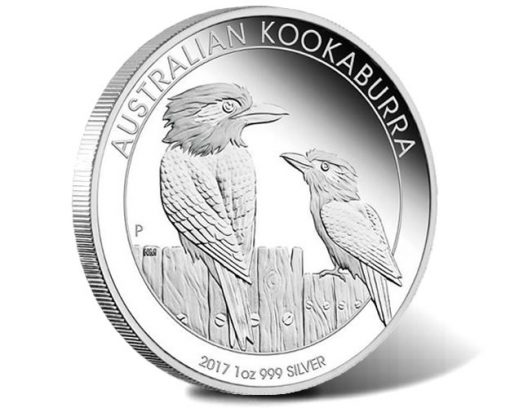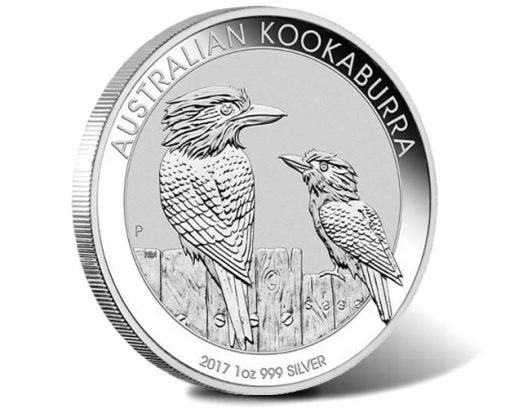 The set is limited to 1,000. The coins ship in a display box with a timber lid and is accompanied by a numbered Certificate of Authenticity.
Saltwater Crocodile Silver Proof Coin
Issued as the newest release in the Perth's Remarkable Reptiles series is a colorful coin showing a saltwater crocodile. Like other silver coins in the series, each is produced to proof quality in an ounce of 99.9% silver.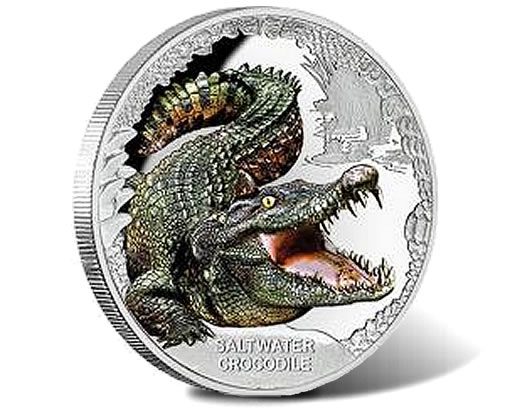 Limited to 5,000 pieces, the Tuvalu legal tender coin ships in a wooden presentation case and is accompanied by a numbered Certificate of Authenticity.
Previous program coins featured the Goanna, the Blue-Tongued Lizard, the Thorny Devil Lizard and the Frilled Neck Lizard.
Penguin Stamp and Coin Cover
Closing out the Perth Mint's March 2017 releases is the Penguin 2017 Stamp and Coin Cover. The aluminum bronze coin, a legal tender Tuvalu issue, depicts an emperor penguin chick resting on ice.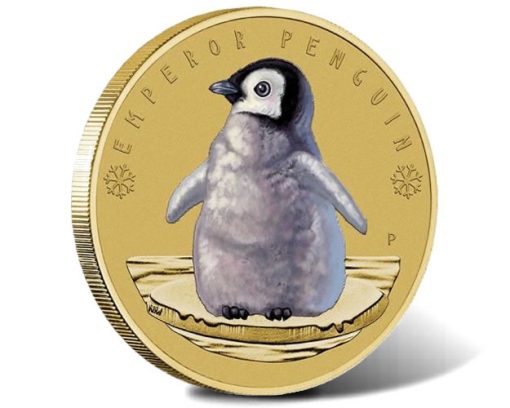 This coin is presented in a card featuring a grouping of emperor penguins. The envelope has a circular window revealing the coin's reverse and obverse designs. Affixed to the envelope is an official Australia Post $1 stamp. The stamp is postmarked for the first day of issue and the envelope includes Australia Post's Seal of Authenticity. Mintage of this product is unlimited.
Ordering
Additional information, ordering options and current pricing on the coins are available on the Perth Mint's website at www.perthmint.com.au. Here is
an affiliate link to the Mint's newest coins.