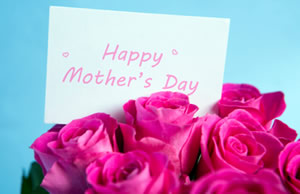 It wouldn't be May without a fresh round of legislation proposing commemorative Mother's Day coins. Senators Jay Rockefeller and Joe Manchin of West Virginia on Thursday, May 8, 2014 introduced the Mother's Day Centennial Commemorative Coin Act, bill S. 2310.
If the legislation is passed in the Senate, House and is signed by the president, the United States Mint would strike commemorative coins emblematic of the centennial of Mother's Day.
"Our mothers — and the many other women who have played maternal roles in our lives — raised us, supported us, challenged us, and nurtured us… And for those of us lucky enough to still have our mothers with us should treat every day like it is Mother's Day," Manchin said in a news statement. "But on the one day of the year when we do celebrate Mother's Day, it is a truly special occasion — especially for West Virginians since our very own Grafton, West Virginia native pushed to officially establish the official holiday."
Anna Jarvis, considered the founder of Mother's Day, spent her childhood in Grafton, West Virginia. Grafton is the home to the International Mother's Day Shrine where the first official observance of the holiday happened. On May 10, 1908, Jarvis held a memorial ceremony there to honor her mother and all mothers. Later, on May 9, 1914, President Wilson issued a Presidential Proclamation to designate the second Sunday in May as Mother's Day. Ironically, later in life Jarvis was against the holiday because of its commercialization.
The text of the Mother's Day Centennial Commemorative Coin Act has yet to be published. However, legislation of the same name has repeatedly been introduced in sessions of Congress since at least 2008. While past versions of the bill have died due to inaction, they have all been virtually identical in the call for up to 400,000 commemorative Mother's Day coins in collector qualities of proof and uncirculated. These coins would have a composition of 90% silver and 10% copper, a diameter of 1.5 inches, and a weight of 26.73 grams.
Each coin sold would include a $10 surcharge with funds split between the National Osteoporosis Foundation and St. Jude's Children's Research Hospital.