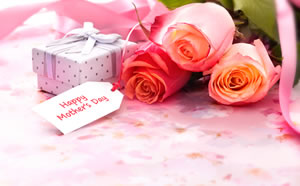 Mark another round of legislation proposing up to 400,000 silver dollars in 2014 to commemorate the 100th anniversary of Mother's Day.
In recent years, every new session of Congress has seen a bill with pretty much the same language and same title, the Mother's Day Centennial Commemorative Coin Act. CoinNews.net has been talking about them since 2008. All earlier bills have died from inaction.
This latest version, numbered H.R.1905, was introduced on May 9, 2013 by Rep. David B. McKinley. The congressman from West Virginia introduced the same bill in 2011.
"This is the perfect time to reintroduce this bill as we approach Mother's Day on Sunday. Everyone can share a story of how their mother contributed to making them into the person they are today; the minting of this Centennial commemorative coin honoring our mothers is a small step in showing our gratitude," Rep. McKinley said in a news statement.

"The modern day celebration of Mother's Day began with the efforts of a native West Virginian, Anna Jarvis, who wanted to show her love and dedication to her recently deceased mother," added McKinley.
Ironically, while Anna Jarvis is the founder of Mother's Day, later in life she turned away from the holiday due to its commercialization.
President Wilson on May 9, 1914 issued a Presidential Proclamation to designate the second Sunday in May as Mother's Day. If this latest version of the Mother's Day Centennial Commemorative Coin Act becomes law by passing in the Senate and House and then getting signed by the President, the silver dollars would be minted for release during calendar year 2014.
Designs on the commemorative coins would be emblematic of Mother's Day and produced in collector qualities of proof and uncirculated. Specifications called for include a composition of 90% silver and 10% copper, a diameter of 1.5 inches and a weight of 26.73 grams. These specs are the same as other modern commemorative coins in silver.
A $10 surcharge for the sale of each silver dollar would get split between St. Jude Children's Research Hospital and the National Osteoporosis Foundation.