A United States Mint notice scheduled to appear in the Federal Register on Thursday, May 2, 2013, announces lower prices for several of the bureau's numismatic silver products, including popular American Silver Eagle coins.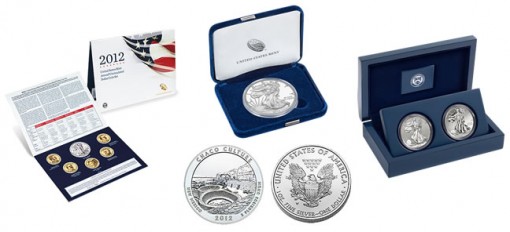 The announcement was precipitated by the suspension of three silver products on April 15, 2013 when the London Fix for silver plummeted $3.86, or 14.1%, to $23.54 an ounce. The precious metal has recovered some of the losses since, but it is still exhibiting volatility.
Most recently, the London Fix for silver was $23.97 an ounce. Since that fixing and as of 1:20 p.m. ET, spot prices have dived nearly $1 as profit-taking emerged ahead of the Fed's FOMC monetary policy statement. For reference, the actual U.S. Mint notice is dated April 26, 2013 when the London silver Fix was $24.02 an ounce. It is around this level that was likely used as a base for the new silver coin prices.
Included in the following table are the silver coin products and their new prices:
Update: The below products returned for sale at their new prices at around 12:00 noon ET on May 2, 2013.
| Silver Coin or Product | Pre-Suspension Price | New Price | Net Change |
| --- | --- | --- | --- |
| 2013-W Proof Silver Eagle | $62.95 | $57.95 | -$5 |
| 2013-W Uncirculated Silver Eagle* | N/A | $48.95 | N/A |
| 2012-P Uncirculated Chaco Culture 5 Ounce Silver Coin | $229.95 | $179.95 | -$50 |
| 2012 Annual Uncirculated Dollar Coin Set | $59.95 | $49.95 | -$10 |
*The 2013-W Uncirculated Silver Eagle has a scheduled release date of May 28, 2013. Last year's uncirculated Silver Eagle sold out when it was priced at $50.95.
There is no guarantee but the U.S. Mint has tended to resume sales of suspended silver coins on the day its notice is published on the Federal Register. This article will be updated when the silver coin products come off from their sales suspensions.
Price Reduced on 2013 American Silver Eagle West Point Two-Coin Set
In related coin news, on April 19, 2013 the U.S. Mint announced that it had reduced the price of the upcoming and highly anticipated 2013 American Silver Eagle West Point Two-Coin Set. This is the set that includes a 2013-W Reverse Proof Silver Eagle and a 2013-W Enhanced Uncirculated Silver Eagle that is produced with a new polishing and laser frosting technique.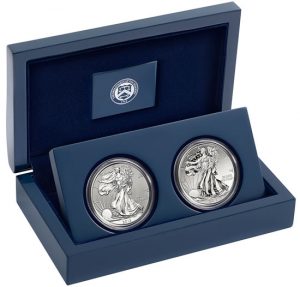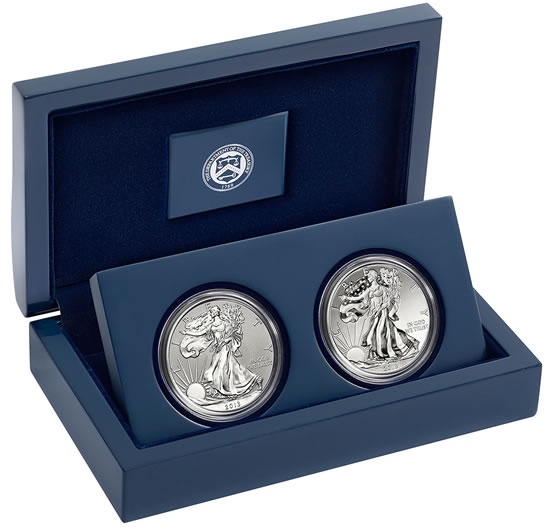 The set was originally scheduled to launch with a price of $149.95. Instead, it will debut $10 cheaper at $139.95. For more information about the two-coin set, read this coin news article.