Additional release details are available for the 2013 American Silver Eagle Two-Coin Set from West Point.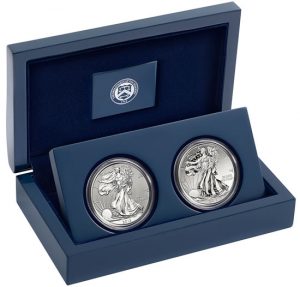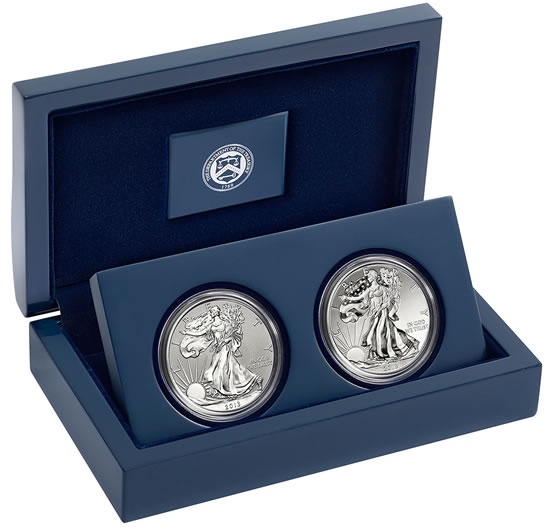 Officially given the name 2013 American Eagle West Point Two-Coin Silver Set, its release date is May 9, 2013 at 12:00 noon ET.
There are no mintage or household limits, but sales are restricted to a four-week window with an ordering deadline of June 5, 2013 at 5:00 p.m. ET. Also, pricing for the set is listed at $149.95. (Update: the price has been reduced to $139.95.)
These latest two details — the price and one-month sales window — match last year's release of the 2012 American Silver Eagle Two-Coin Proof Set from San Francisco. Its sales finished at 224,981.
It seems entirely possible that the 2013 West Point Silver Eagle Set could topple that closing. Within it is a Reverse Proof Silver Eagle and a never-before-issued Enhanced Uncirculated Silver Eagle that has three different finishes using an entirely new minting technique. Collectors are eagerly awaiting the release of the uncirculated coin.
Additional support comes from the U.S. Mint's declaration that the two Silver Eagles will not be sold outside of the two-coin set. That will strengthen sales.
A detracting element is the current price of silver — if its stays the same or retreats further, and if the set's published price remains unchanged. American Silver Eagles are struck from one ounce of 99.9% pure silver. Spot silver is at $24.53 an ounce as of this writing. That would place the set's premium above spot at $100.89, or more than double its melt value.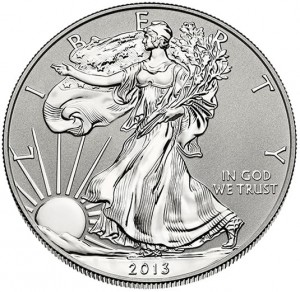 Collectors were not happy with the premium of last year's Two-Coin Proof Set from San Francisco, though that did not seem to depress sales. Its opening day premium over melt was $91.39 based on the London silver fixing of $29.28 an ounce.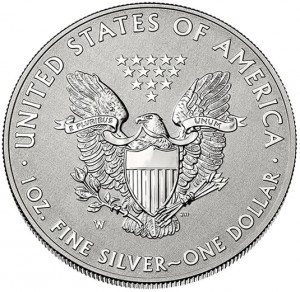 Visit the U.S. Mint's preliminary product page for the 2013-W Silver Eagle Two-Coin Set right here. It includes new language describing the enhancements made to the uncirculated Eagle. The coin images there are the one's seen throughout this article.