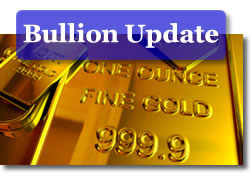 Gold retreated modestly Thursday, snapping a two-session winning streak on profit-taking pressure and better than expected inflation news which was said to dampen the metal's appeal. The Labor Department said U.S. inflation was flat in December for a second consecutive month. Many analysts were expecting a 0.1% increase.
"Gold has given up earlier gains and the good U.S. inflation number showing the cost of living was unchanged may have led to selling," MarketWatch quoted Mark O'Byrne, executive director at GoldCore.
Gold prices declined $5.40, or 0.3%, to $1,654.50 an ounce in the February futures contract on the Comex in New York. Prices moved between an intraday low of $1,649.20 and a high of $1,670.60.
"Booking some profit after a strong run makes sense," Reuters quoted Saxo Bank senior manager Ole Hansen. "(The rally) is not overdone and will continue, but we need to retrace, have the support below confirmed before the next attempt."
Silver prices for March delivery edged lower 3.4 cents, or 0.1%, to $30.509 an ounce, trading between $30.335 and $30.900.
Platinum prices for April delivery dipped $7.30, or 0.5%, to $1,518.00 an ounce, ranging from $1,517.00 to $1,541.50.
Palladium bucked the trend of other precious metals. Palladium prices for March delivery advanced $9.90, or 1.5%, to $678.40 an ounce, trading between $666.95 and $682.75.
London Precious Metals
While London precious metals declined across the board Wednesday, they advanced as a group on Thursday. When comparing the London PM fixings between both days, gold gained $8.00 to $1,655.00 an ounce, silver added 64.0 cents to $30.79 an ounce, platinum rose $23.00 to $1,530.00 an ounce and palladium surged $32.00 to $678.00 an ounce.
U.S. Mint Bullion Coins
U.S. Mint bullion coin levels remained unchanged Thursday. The latest available sales figures follow:
Sales of U.S. Mint American Eagle and Buffalo Bullion Coins
Daily Gains
January/YTD 2012
American Gold Eagle Coin (1 oz.)
0
67,500
American Gold Eagle Coin (1/2 oz.)
0
46,000
American Gold Eagle Coin (1/4 oz.)
0
32,000
American Gold Eagle Coin (1/10 oz.)
0
75,000
American Gold Buffalo Coin (1 oz.)
0
9,500
American Silver Eagles
0
5,172,000
Sales of America the Beautiful 5 Oz. Silver Bullion Coins
Prior Weekly
Weekly Gains
All-Time Total
Olympic National Park 5 oz. Silver Coin
500
0
84,600
Vicksburg National Military Park 5 oz. Silver Coin
0
2,000
36,300
Chickasaw Park 5 oz. Silver Coin
0
500
27,400
TOTAL
0
2,500
148,300
All bullion coin totals in the above tables are in the number of coins sold, not the amount of ounces. The United States Mint does not provide daily sales for its 5-ounce silver coins, and weekly changes are therefore reported. The latest 5-ounce figures are current as of Tuesday, January 17, 2012.