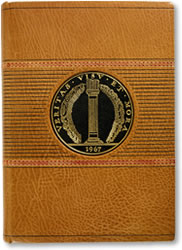 On January 9th, 2010, George Frederick Kolbe/Fine Numismatic Books will offer for sale at public auction the remarkable numismatic library carefully assembled over seven decades by the New York numismatic firm founded by brothers Morton and Joseph and ably carried on by Norman, Benjamin, Harvey, Susan, and Lawrence Stack.
For over fifty years, the fabled American portion of the library has resided in antique bookcases lining one wall of Harvey Stack's office, and along the opposite wall as well.
Other portions of the library were, for many years, located throughout the main floor of the firm's New York City retail location at 123 West 57th Street and many of the great classic works on ancient and foreign coins and medals were carefully arranged on the second floor in the Coin Galleries offices.
Covering virtually all aspects of numismatics and replete with rarities, it is the finest comprehensive working library on numismatics ever formed in the United States.
Key works from this magnificent library will be sold at the Waldorf Astoria Hotel in New York City in conjunction with the New York International Numismatic Convention this coming January.
The profusely illustrated catalogue will be arranged in two parts:
rare and classic works on American coins, medals, and tokens,
and key works on ancient, medieval, and modern numismatics.
Copies of the catalogue may be reserved by sending $35.00 to George Frederick Kolbe, P. O. Drawer 3100, Crestline, CA 92325. Telephone: (909) 338-6527; Fax: (909) 338-6980; Email: GFK@numislit.com. The catalogue will also be accessible free of charge several weeks before the sale at the firm's web site: www.numislit.com.
Some of the American highlights include:
The firm's own complete bound set of their auction sale catalogues, comprising an unparalleled source of data on rare American coins, medals, tokens, and paper money;
A photographic record of the fabled collection of $2.50, $5.00, and $10.00 United States gold coins from the collection of Colonel E. H. R. Green, housed in three handsome leather-bound volumes;
Inventories of the incomparable Louis Eliasberg collection; nearly all of the Chapman brothers auction sale catalogues issued with original photographic plates;
Classic works on large cents from the library of legendary collector Henry Hines, often filled with letters and research notes assembled by the "Big Three of the Big Cents": Hines, Howard Newcomb, and George Clapp. Also featured are long runs of classic nineteenth and early twentieth century coin auction sales, including many great rarities; the 1915 United States Coin Co. sale of the Granberg collection, with 7 photographic plates;
Complete sets of The Numismatist (including the first six volumes), the American Journal of Numismatics, Frossard's Numisma, and both series of The Coin Collector's Journal;
Deluxe leather-bound editions of various classic Stack's sales;
Walter Garrabrant's photographic record of Hard Times tokens;
Unique Lyman Low bid books;
J. N. T. Levick's own annotated copy of his April 27-29, 1865 coin collection (postponed to May 28, 1865 due to the assassination of President Lincoln), one of only twelve specially issued;
A large paper copy of Hickcox's 1858 "Historical Account of American Coinage"; etc.
Among classic works on ancient and foreign numismatic topics to be featured in the January 2010 are:
A complete original set of Georgii Mikhailovic's monumental work on Russian coins, including part 2 of Peter the Great, bound in thirteen volumes;
A comprehensive library on ancient numismatics including sets of the classic Danish and other Sylloge Nummorum Graecorum series, Greek Coins in the British Museum, Harberlin on Aes Grave, Gnecchi on Roman medallions, Mazzini, Hunter, RIC, Ars Classica sales, etc.
Classic sets on medieval and modern German numismatics include Hoffmeister on Hesse, Dannenberg on Saxony, Bahrfeldt on Marienburg, and Fiala on Brunswick, among others. Included as well is a set of Corpus Nummorum Italicorum and classic works on Renaissance medals.
As the library is catalogued over the coming months, further details will be provided. At present, a second sale is planned later in 2010.
# # #
About George Frederick Kolbe/Fine Numismatic Books
George Frederick Kolbe/Fine Numismatic Books is the largest and longest currently active rare numismatic literature auction firm in the world. Established in 1967, our first auction was held in 1976 and today we average four auctions per year. While numismatic book auctions are an important part of our business, we also actively buy and sell rare numismatic literature. Our stock of rare numismatic books is among the largest in the world and we are always pleased to receive serious want lists.