The U.S. dollar retreated against the backdrop of unexpectedly poorer unemployment numbers reported on Friday. After, New York gold and platinum futures climbed 0.3 percent and 1.6 percent, respectively. Silver fell 0.9 percent.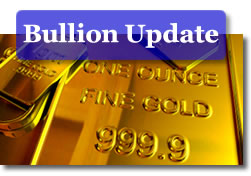 Oil inched slightly higher following two previous day loses. December crude gained 27 cents, or 0.4 percent, to close to $61.04 a barrel. However, the contract has lost $6.77, or 10 percent from last Friday, and touched an intraday low of $59.97.
December silver lost 9.2 cents to end at $9.963 an ounce.
January platinum recovered a portion of Thursday's $41.70 loss, gaining $13.70 to settle at $852 an ounce.
Gold for December rose for the first time in three days. The yellow metal posted a small gain of $2 to close to $734.20 an ounce.
"Concerns regarding the global financial system and economy" are boosting bullion, Mark O'Byrne, managing director of brokerage Gold and Silver Investments Ltd. in Dublin, wrote in a note. Bullion may reach "$800 an ounce in coming days as safe haven buying reemerges."
The U.S. Labor Department said the jobless rate jumped to 6.5 percent. Employers cut 240,000 workers in October, which followed a loss of 284,000 in September, marking the biggest two-month slump since 2001.
Gold, considered a hedge during times of high inflation and economic uncertainty, tends to follow oil and move opposite to the U.S. dollar. A rising greenback makes dollar-denominated commodities, like bullion, more expensive for holders of other world currencies. When prices are falling and economic activities are shrinking, gold prices tend to move lower.
Check out CoinNews market resources at Live Silver, Gold & Platinum Spots, the Silver Coin Calculator, U.S. Mint Collector Bullion Coin Prices, and the Inflation Calculator.