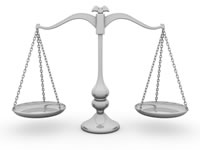 The Republic of Peru on Tuesday entered the legal fray between Odyssey Marine Exploration and Spain over a 17-ton booty of Colonial-era silver and gold coins discovered at a shipwreck site Odyssey code-named the "Black Swan."
That legal dispute started back in May of 2007 after Odyssey — a Florida based treasure hunting, and deep-sea exploration firm — hauled up over 500,000 silver and gold coins from a 17th-century shipwreck site found on the Atlantic sea floor.
Spain contends the treasure is a part of their country's cultural heritage and should be returned. Odyssey has said the treasure was found in international waters, and legally retrieved.
The legal battle over the treasure is now pending in U.S. District Court before Magistrate Judge Mark A. Pizzo in Tampa, Florida.
Although not proven, the coin treasure may have come from the Nuestra Senora de las Mercedes, a Spanish 34-gun frigate that left Peru and was close to home before it was sunk by the British fleet in 1804.
With that and the possibility Spain had taken the silver and gold belonging to the Incas, the Association of Peruvian Consumers and Users (ASPEC) requested the Peru government to join the legal battle in June 2008.
At the time, Jaime Delgado, owner of ASPEC, commented:
"…if it is found that these coins were minted in Peru, with gold stolen from Peru, then beyond international agreements, there is an ethical and moral issue."
The government of Peru apparently listened. Tuesday, August 19, Peru filed a Verified Conditional Claim in the case. The claim seeks information related to the contents, artifacts and cargo in the case to determine if the admiralty proceeding involves "part of the patrimony" of Peru.
In a statement Wednesday, Greg Stemm, Odyssey Chief Executive Officer said:
"Odyssey's position is to encourage every appropriate claimant to present its potential claims in a case like this, so we welcome Peru's filing, even as the Company reserves its legal position.

If the court does not find that the property was abandoned, we believe that the property in the "Black Swan" case would be handled under the traditional law of salvage."
Stemm also went on to say:
"We believe that Peru's filing raises a significant and timely question relating to whether a former colonial power or the colonized indigenous peoples should receive the cultural and financial benefit of underwater cultural heritage derived from the previously colonized nations.

Odyssey would be pleased to involve Peru in the study and archaeological investigation of any property that is found to have originated in Peru, without regard for whether Peru has any legal rights to the property.

We would also be pleased to extend the same courtesy to any other sovereign government, indigenous people, relatives or descendants who might have a legitimate claim or interest in property discovered on any of Odyssey's shipwrecks."
There has been no published reports yet of Spain's reaction to Peru's claim.