The dust has already settled after a robust period for the United States Mint, during which it launched several highly-anticipated products last month. September will be calmer, with fewer Mint products scheduled for release.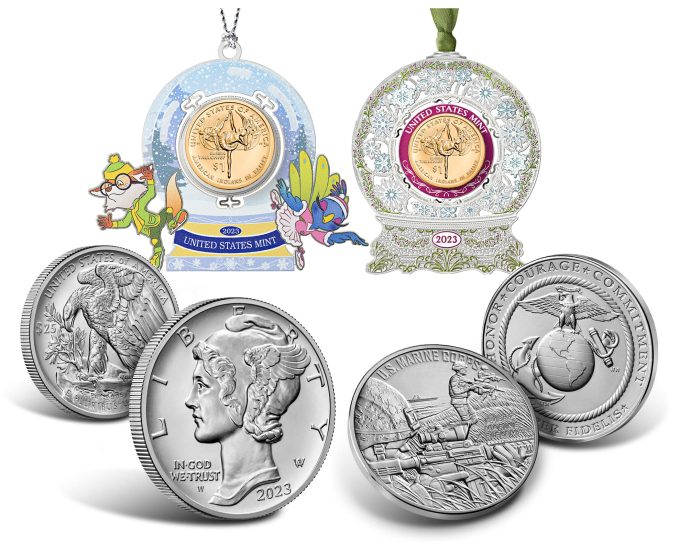 Only three specific days in the month have been allocated for new product launches. These releases encompass a premium-priced American Palladium Eagle, a silver medal commemorating the U.S. Marine Corps, and a duo of holiday-themed ornaments.
Sept. 7: 2023-W Uncirculated American Palladium Eagle
The U.S. Mint's first release of the month happens on the 7th, and it's a 1-ounce, .9995 fine palladium coin from the West Point Mint.
Continuing the American Palladium Eagle series that started with a bullion version in 2017, this year's offering is an edition struck in an uncirculated finish — just like the one from 2020.
Pricing for the coin has yet to be released, but it is expected to be over $2,100 and can change weekly depending on average market prices for palladium.
This year's coin is limited to a mintage of 6,000.
Sept 11: Marine Corps 1 Ounce Silver Medal
On Sept. 11, the Mint will begin selling the 1-ounce Marine Corps Silver Medal, priced at $75. This silver medal, crafted from 99.9% fine silver, features designs that celebrate the Marines. These same designs were initially introduced on a larger 2.5-ounce silver version that debuted last year and sold out. Unlike its larger counterpart, which had a limited mintage of 10,000, the 1-ounce version has no mintage limit.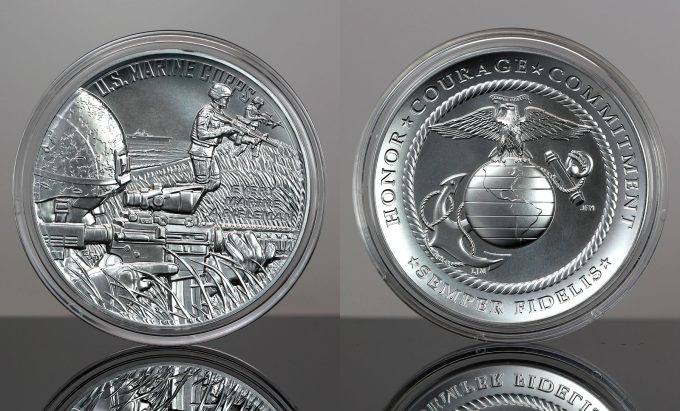 It marks the latest product from the Mint's Armed Forces Silver Medal Program, which honors all six branches of the U.S. military: the Air Force, Army, Coast Guard, Marine Corps, Navy, and Space Force.
Sept. 29: Ornament
Closing out the month, on Sept. 29, are the U.S. Mint's traditional ornament and its more child-themed Mighty Minters ornament, at $35 apiece.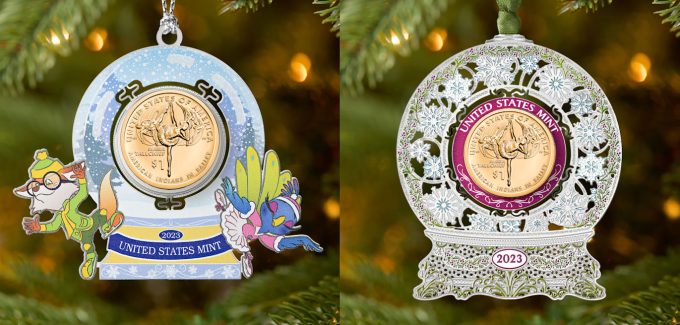 This year's holiday products feature specially designed ornaments that center around the 2023 Native American $1 Coin and its one-year-only design featuring Maria Tallchief and four additional dancers in balletic pose.
There are no ordering limits for either of the ornaments.
U.S. Mint: September Product Releases
| | | |
| --- | --- | --- |
| U.S. Mint Numismatic Product | Price | Release Date |
| 2023-W Uncirculated American Palladium Eagle | TBD | Sept 7 |
| U.S. Marine Corps 1 Ounce Silver Medal | $75.00 | Sept 11 |
| 2023 Mighty Minters Ornament | $35.00 | Sept 29 |
| 2023 U.S. Mint Ornament | $35.00 | Sept 29 |
New U.S. Mint products become available at noon ET on their release day. The Mint's latest product schedule is found here.