Today, we see the newest release from the United States Mint with the 2021-W $25 Proof American Palladium Eagle launching at noon ET.
Limited to 12,000 and struck with a proof finish in 1 ounce of 99.95% palladium, this release is a collector-grade version of the U.S. Mint's American Eagle One Ounce Palladium Bullion Coin.
It features designs originally created by Adolph A. Weinman. Most notably, the obverse (heads side) bears a high-relief likeness of his "Winged Liberty" which originally appeared on 1916-1945 Mercury dimes.
American Palladium Eagle Release History
Public Law 111-303 authorized the Secretary of the Treasury to strike and issue palladium coins with the inaugural American Palladium Eagle released in 2017.
This series has continued annually ever since with different finishes offered each year:
Palladium Eagle Designs and Specifications
Weinman's obverse design is coupled with inscriptions of "LIBERTY," "IN GOD WE TRUST," "2021" and his artist mark. There is also a "W" mintmark denoting the coin's production in the U.S. Mint facility at West Point.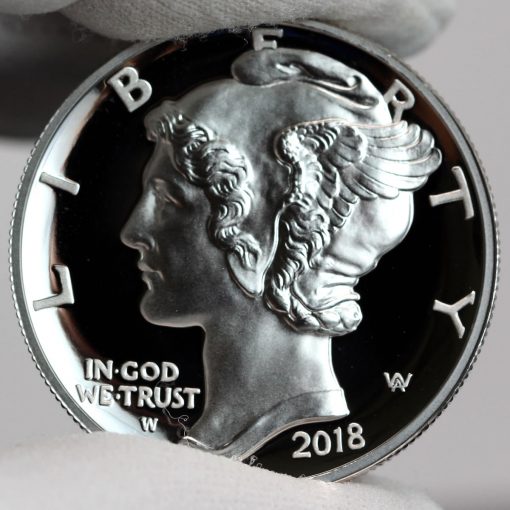 The palladium coin's reverse (tails side) also features a Weinman design — a high-relief version of his 1907 American Institute of Architects Gold Medal reverse.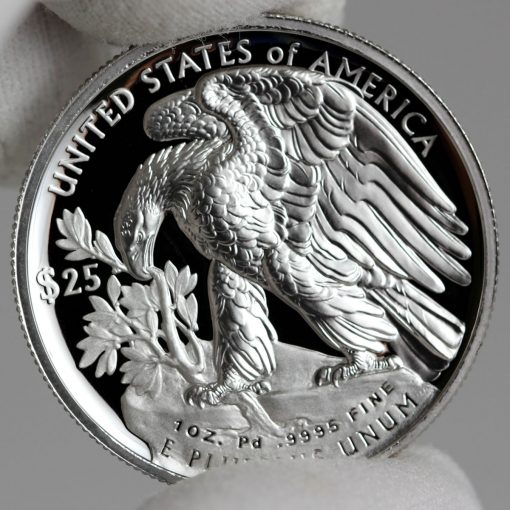 It depicts an eagle and a branch, along with the inscriptions of "UNITED STATES of AMERICA," "$25," "1 OZ. Pd (the chemical symbol for Palladium) .9995 FINE" and "E PLURIBUS UNUM."
Coin Specifications
Denomination:
$25
Finish:
Proof
Composition:
99.95% Palladium
Diameter:
1.340 inches
(34.036 mm)
Weight:
1.0005 troy oz.
(31.120 grams)
Edge:
Reeded
Mint and Mint Mark:
West Point – W
Ordering and Price
The 2021-W $25 Proof American Palladium Eagle may be ordered for $3,350 beginning at Noon ET from the U.S. Mint's online page for palladium products, found here.
An initial household order limit of one coin is in place for the first 24 hours of sales.
Pricing for this coin can change weekly depending on the market price of palladium and the Mint's pricing matrix. Its current price is based on an ounce of palladium that averages to within $2,400.00 to $2,449.99.