Hitting the shelves today from the United States Mint is its "Type 2" 2021-S Proof American Silver Eagle. The strike continues the series which dates back to 1986, but it features an enhanced obverse, a brand new reverse design, and a new reeded edge variation.
This coin is produced to collector proof quality at the San Francisco Mint and carries the facility's denoting "S" mintmark. It goes on sale beginning at Noon ET with an initial household order limit of three and a product limit of 200,000.
The updated and new imagery debuted a bit earlier this year on the investor-grade bullion 2021 American Silver Eagle and on a companion of sorts to this latest release, the West Point Mint's collector Type 2, 2021-W Proof American Silver Eagle which launched last month and sold out in minutes.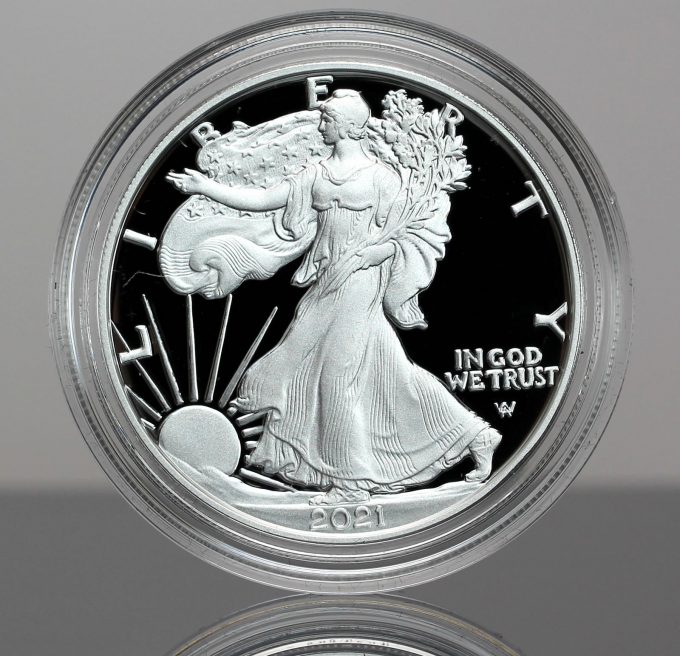 American Silver Eagle obverses (heads side) have always featured Adolph A. Weinman's Liberty design as first seen on 1916-1947 half-dollars. It remains for this newest issue, but it has been "refreshed."
"The San Francisco-minted coin's obverse features a refreshed depiction of Adolph A. Weinman's full-length figure of Liberty in full stride, enveloped in folds of the flag, with her right hand extended and branches of laurel and oak in her left," the U.S. Mint describes. "The Mint employed technological advancements that resulted in a design that is now a closer reflection of Weinman's original vision and includes the addition of his traditional artist mark."
Obverse inscriptions include "LIBERTY," "IN GOD WE TRUST," and "2021." Weinman's artist mark is also shown.
As for the proof coin's reverse, it has completely changed. Gone is John Mercanti's heraldic eagle with shield design. It is replaced with a depiction showing an eagle as it prepares to land, carrying an oak branch, as if to add it to a nest.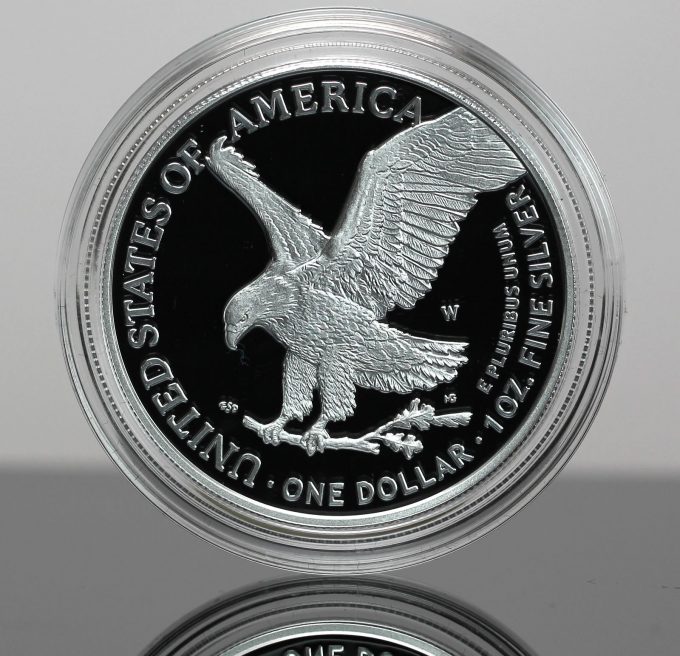 Reverse inscriptions read: "UNITED STATES OF AMERICA," "E PLURIBUS UNUM," "1 OZ. FINE SILVER" and "ONE DOLLAR." United States Mint Artistic Infusion Program Designer Emily Damstra created the design which was sculpted by United States Mint Medallic Artist Michael Gaudioso.
New Anti-counterfeiting Edge
Type 2 American Silver Eagles also have a new reed pattern variation to assist in combating fakes.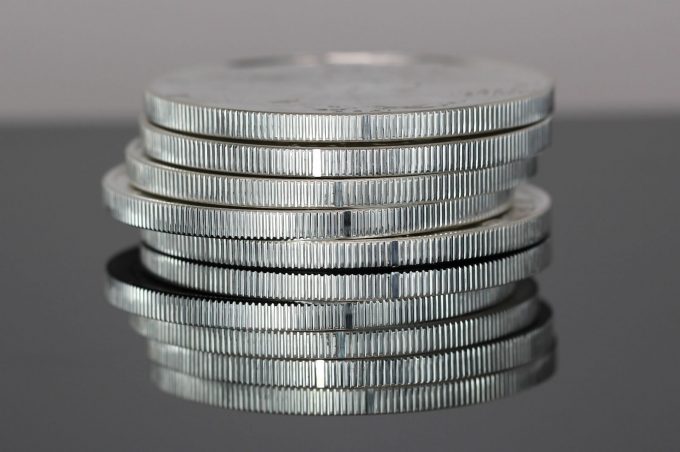 2021-S Proof Silver Eagle Specifications
| | |
| --- | --- |
| Denomination: | $1 |
| Composition: | 99.9% Silver |
| Weight: | 1.000 troy oz. (31.103 grams) |
| Diameter: | 1.598 inches (40.60 mm) |
| Edge: | Reeded |
| Mint and Mint Mark: | San Francisco – S |
Ordering and Price
Order the collectible coin from the U.S. Mint via its online page dedicated to American Eagle coins.
The proof's price is $73.