United States Mint products featuring uncirculated New York Innovation dollars are now available. Released as a part of the U.S. Mint's American Innovation® $1 Coin Program, product options include 25-coin rolls and 100-coin bags.
| | |
| --- | --- |
| U.S. Mint image showing a roll of 2021-P New York American Innovation dollars | U.S. Mint image showing a bag of 2021-D New York American Innovation dollars |
These rolls and bags contain coins produced at the Philadelphia and Denver Mints. Each features a reverse (tails side) design emblematic of the Erie Canal.
"Completed in 1825, the 363-mile long, man-made waterway connected Lake Erie in the West to the Hudson River in the East," the Mint describes. "Considered an engineering marvel of its day, the canal unlocked the western interior for trade and settlement and played a critical role in the development of the State as well as the Nation."
The New York Innovations dollar is the third of four program coins for 2021. It was preceded by strikes representing New Hampshire and Virginia and will be followed later this year with coins honoring North Carolina.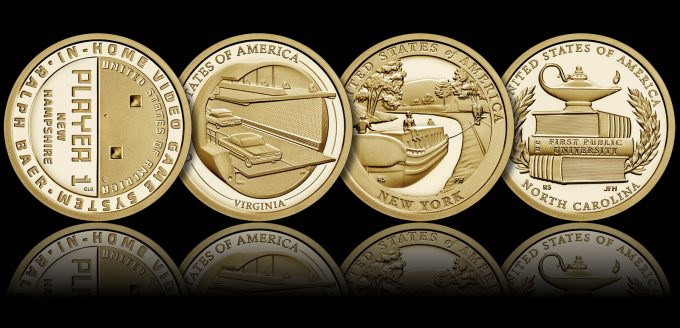 The series, when completed, will have honored innovation and innovators from each of the 50 states, the District of Columbia and the five U. S. territories — Puerto Rico, Guam, American Samoa, the U.S. Virgin Islands, and the Northern Mariana Islands.
Designs for New York Innovation Dollars
The dollar's reverse image was designed by U.S. Mint Artistic Infusion Program Artist Ronald D. Sanders. It shows a packet boat being pulled from a city in the East toward the country areas to the West.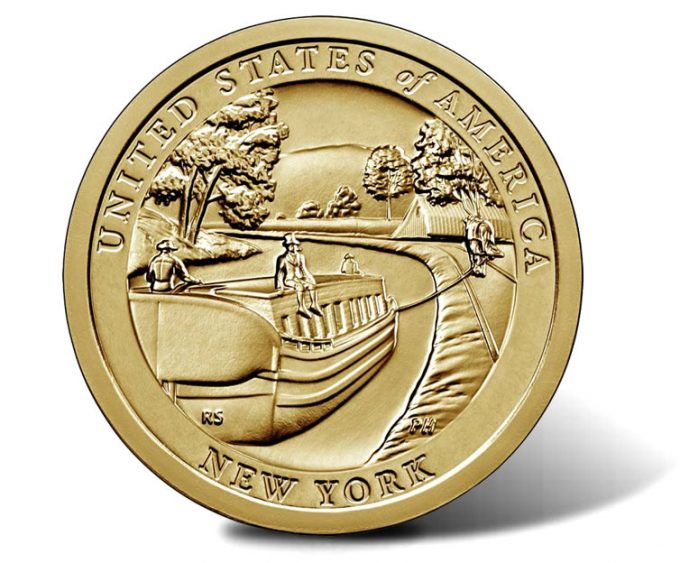 Inscriptions read "UNITED STATES of AMERICA" and "NEW YORK." The design was sculpted by Medallic Artist Phebe Hemphill.
All coins of the program bear the same basic obverse (heads side) design of the Statue of Liberty in profile, which Artistic Infusion Program Artist Justin Kunz created and Hemphill sculpted. Inscriptions read "IN GOD WE TRUST" and "$1."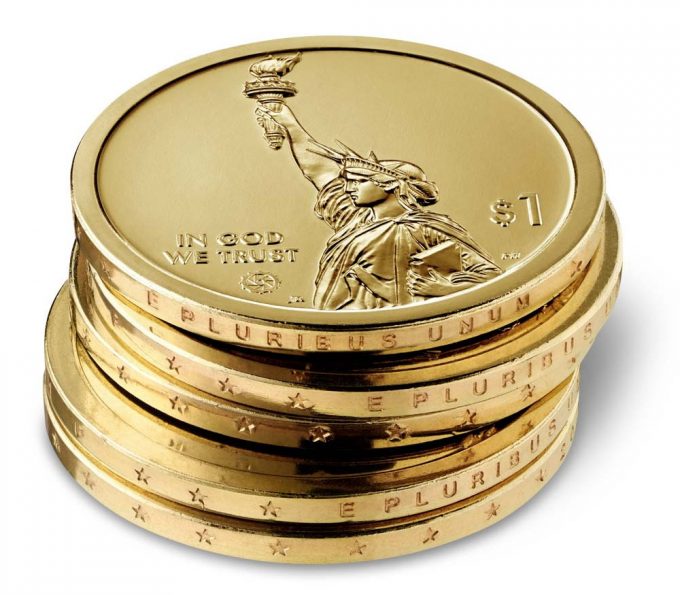 Obverses also carry a privy mark of a stylized gear, representing industry and innovation. The gear's depiction is unique for the four 2021 dollars.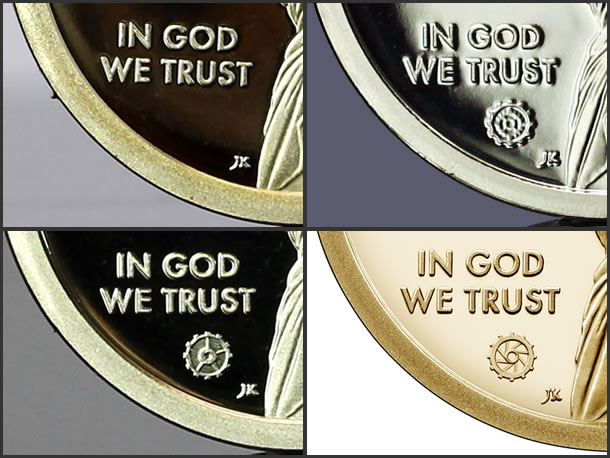 "2021," the mint mark, and inscription "E PLURIBUS UNUM" are incused on the edge of all $1 coins.
Price and Ordering
Rolls of New York Innovation dollars may be purchased for $34.50 each. Bags are $117.50 each. Buyers may choose between coins struck at either production facility — Philadelphia or Denver.
All may be ordered from the U.S. Mint's online store for American Innovation products.
About the Series
The American Innovation series debuted in 2018 with a single release. The series is scheduled to include four unique issues every year until all 56 locations are represented. To date, the program has seen the following releases:
2018 Introductory George Washington Innovation $1 Coin
2019 Delaware Classifying the Stars $1 Coin
2019 Pennsylvania Polio Vaccine $1 Coin
2019 New Jersey Light Bulb $1 Coin
2019 Georgia Trustees' Garden $1 Coin
2020 Connecticut Gerber Variable Scale $1 Coin
2020 Massachusetts Telephone $1 Coin
2020 Maryland Hubble Space Telescope $1 Coin
2020 South Carolina Septima Clark $1 Coin
2021 New Hampshire Home Video Game System $1 Coin
2021 Virginia Chesapeake Bay Bridge-Tunnel $1 Coin
North Carolina will be honored later this year with an Innovation $1 coin depicting the first public university.