The United State Mint unveiled designs for the 2021 Morgan and Peace centennial silver dollars. They also revealed where they will be made and how many mint and privy marks will be used.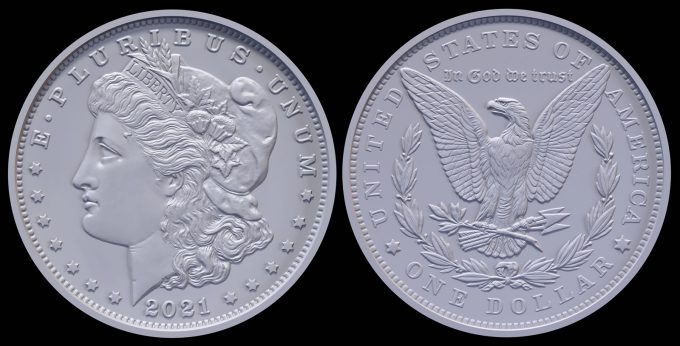 Authorized under Public Law 116-286, the 1921 Silver Dollar Coin Anniversary Act, the U.S. Mint will strike the silver dollars in recognition of the 100th anniversary in 2021 of the production transition from Morgan dollars to Peace dollars.
Mint staff were able to develop the 2021 designs by scanning old assets, including Morgan and Peace dollars, hubs, plasters, and galvanos. The finest scanned components were digitally mapped and pieced together to create the design renditions.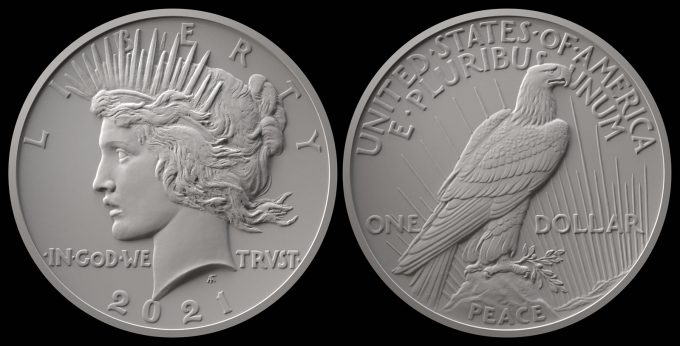 Coin inscriptions will match the older, iconic dollars with an exception of the year of minting.
The Mint's intent is to use the .999 fine silver planchets that they strike for commemorative dollars as those will produce coins to the same weight, thickness and diameter of the original dollars.
Production Facilities, Mint Marks and Privy Marks
U.S. Mint facilities in Philadelphia, Denver and San Francisco will manufacture the 2021 Morgan silver dollars. Those from Denver and San Francisco will carry respective 'D' and 'S' mint marks. Morgan dollars from Philadelphia will not have a mint mark, paying homage to the original issues.
In addition, the Philadelphia Mint will produce Morgan dollars with privy marks for the former New Orleans and Carson City Mints in honor of their Morgan silver dollar production.
2021 Peace dollars will only be minted in Philadelphia and they will not contain a mint mark.