The United States Mint will strike and sell renditions of Morgan and Peace silver dollars to mark the 100th anniversary of their switchover.
Specifically, Public Law 116-286, the 1921 Silver Dollar Coin Anniversary Act, instructs the Secretary of the Treasury to produce coinage recognizing the centennial anniversary in 2021 of the production transition from Morgan dollars to Peace dollars.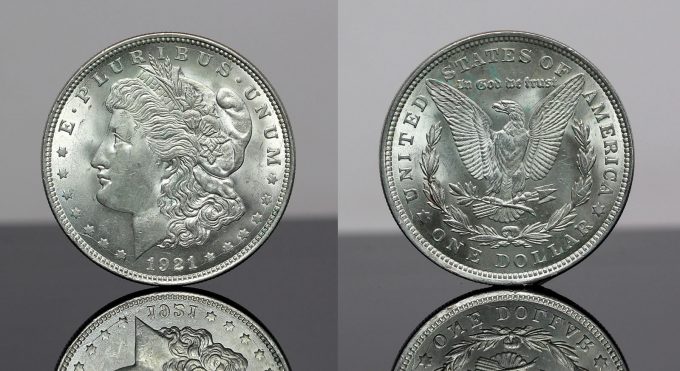 Designed by George T. Morgan, the Morgan silver dollar was produced from 1878 to 1904, and then again in 1921. The obverse bears a profile portrait of Lady Liberty and the reverse depicts a heraldic eagle.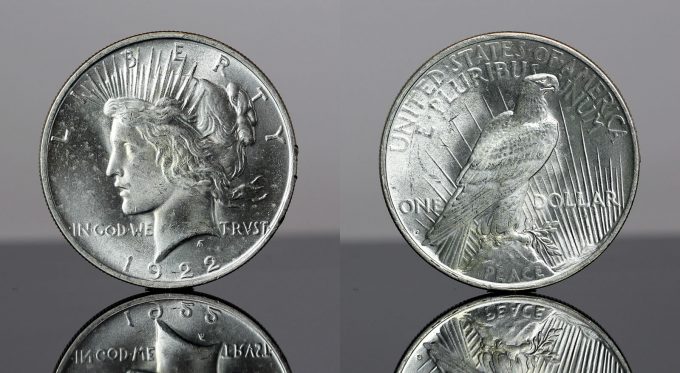 Designed by Anthony de Francisci, the Peace silver dollar was minted from 1921 to 1935. The Goddess of Liberty design appears on its obverse while a bald eagle clutching the olive branch is depicted on its reverse.
"These iconic silver dollars with vastly different representations of Lady Liberty and the American Eagle, reflect a changing of the guard in 1921 in the United States and therefore on the 100th anniversary must begin to be minted again to commemorate this significant evolution of American freedom," describes the 1921 Silver Dollar Coin Anniversary Act.
The Act mandates that the centennial editions bear renditions of the designs historically used on the iconic dollars. No other design requirements are stated. The final designs will be selected by the Treasury Secretary after consultation with the Commission of Fine Arts (CFA) and reviewed by the Citizens Coinage Advisory Committee (CCAC).
No mintages or qualities are specified for the 2021 silver dollars either, giving the U.S. Mint freedom in where they will be struck and in what finishes.
The Morgan silver dollar was produced at Philadelphia, Denver, San Francisco, Carson City, and New Orleans. The Peace silver dollar was produced in Philadelphia, Denver and San Francisco.
The centennial dollars will weigh 26.73 grams, have a diameter of 1.500 inches, contain not less than 90% silver, and have a reeded edge.
Championed by CCAC members Thomas J. Uram and Mike Moran, Rep. Andy Barr [R-KY] introduced the 1921 Silver Dollar Coin Anniversary Act on March 11. It passed in the House on Sept. 22 and then in the Senate on Dec. 17. President Trump signed the Act into law on Jan. 5.
The pair of silver coins are to be considered numismatic products, and not part of a traditional U.S. Mint commemorative coin program which, by law, is limited to two annually. This year's two commemorative programs feature silver dollars honoring Christa McAuliffe and coins honoring the National Law Enforcement Memorial and Museum.