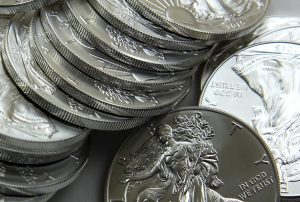 The United States Mint announced that they will offer one million San Francisco produced 2020 American Silver Eagle bullion coins to their network of Authorized Purchases (APs) on Nov. 2. West Point is the primary production location for bullion issues.
U.S. Mint bullion coins carry no mint mark to identify where they are made, unlike their collector coins. However, the 1-ounce, .999 fine silver coins offered Nov. 2 will be sold in packaging that confirms their production in San Francisco.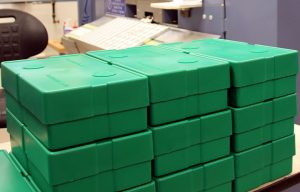 U.S. Mint bullion coins are sold in bulk to AP's who consist of major coin and precious metals dealers, brokerage companies, and other participating financial intermediaries. AP's must order in bulk and they are typically charged the LBMA Silver Price plus a $2.35 per coin premium. AP's will have to pay $2.65 per coin for the S-Mint strikes due to the higher costs in making them.
The following Mint statement about the offering was sent Oct. 29 to news editors:
On November 2nd, one million San Francisco struck 2020 American Eagle Silver Bullion Coins will be offered to the United States Mint's network of Authorized Purchasers via the Mint's standard allocation model at a premium of $2.65 per coin, compared to the standard $2.35 per coin. This higher premium is necessary to cover the higher program costs associated with production costs at San Francisco. Authorized Purchasers are given the choice of either San Francisco or West Point as their pick-up facility.

This past summer, demand for the United States Mint's American Eagle Silver Bullion Coin Program was extremely strong, and the Mint was at times unable to meet full market demand. In an effort to meet demand, the San Francisco Mint was used to augment American Silver Eagle Bullion production.

The Mint has sold 24.5 million American Eagle Silver Bullion Coins to date in calendar year 2020 compared to 14.8 million American Eagle Silver Bullion Coins sold for the entire 2019 calendar year.

For consumer reference, the outside of the San Francisco-produced Silver Bullion Coin green "monster" boxes will be labeled and numbered to allow purchasers of sealed boxes to confirm that the coins were produced at the San Francisco Mint. Each monster box contains 500 one-ounce coins. The production lot number on the green monster boxes of coins produced at San Francisco will incorporate the numbers 800,000 through 801,999.
Published year-to-date U.S. Mint sales of American Silver Eagle bullion coins exactly stand at 24,533,500 ounces.