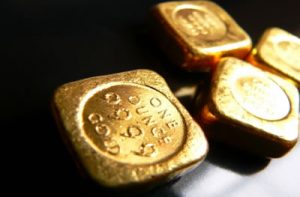 Precious metals futures gained on Friday and for the holiday-shortened trading week. Markets in the U.S. closed Thursday for the Thanksgiving holiday and ended early on Black Friday. All but palladium, which scored another record, posted monthly losses.
Gold for February delivery rose $11.90, or 0.8%, to settle at $1,472.70 an ounce on the Comex division of the New York Mercantile Exchange.
"Gold has managed to hold above $1,450 since there is some bargain hunting. This is a good entry level for the ones who missed out previously," Reuters quoted UBS commodity analyst Giovanni Staunovo.
In most active dealings, gold futures traded 0.6% higher this week after edging 0.3% lower last week. They dropped 2.8% in November, reducing its advance on the year to date to 15%.
In looking ahead to next week, Kitco News offers the following forecasts via their Wall Street & Main Street surveys:
"In the shortened trading week, 15 market analysts participated in this week's Wall Street survey. Four analysts, or 27% said they were bullish on gold next week. Five analysts or 33% said they see lower prices next week and six analysts or 40% saw prices trading sideways.

Meanwhile, 500 respondents took part in an online Main Street poll. A total of 222 voters, or 44%, called for gold to rise. Another 186, or 37%, predicted gold would fall. The remaining 92 voters, or 18%, saw a sideways market."
Elsewhere, silver for March delivery settled up 5.1 cents, or 0.3%, to $17.106 an ounce. In comparing most active contracts, silver traded 0.6% higher this week after rising 0.3% last week and gaining 0.7% in the week ended Nov. 15. They plunged 5.3% in November after soaring 6.3% in October. The precious metal is 10.1% higher on the year.
In PGM futures on Friday, for the week, and for the month
January platinum added $5, or 0.6%, to close at $900.40 an ounce, lifting its weekly increase to 0.9% and trimming it loss in November to 3.6%.

Palladium for March delivery rose $4.20, or 0.2%, to a new record settlement of $1,810.10 an ounce. Palladium logged gains of 3.8% on the week and 3.1% on the month.
Both metals are higher on the year so far with increases of 12.5% for platinum and 51.2% for palladium.
London Precious Metals Prices
London gold and silver rose on Friday and fell for the week. In comparing their latest day-over-day PM prices:
Gold added $5.50, or 0.4%, to $1,460.15 an ounce.
Silver added 2 cents, or 0.1%, to $16.965 an ounce.
In LBMA weekly results, losses reached 0.3% for gold and 1.2% for silver. In November, gold lost 3.4% and silver plunged 6%.
US Mint 2019 Bullion Sales
United States Mint American Eagle bullion coins posted lower sales in November than in October. In headline comparisons across all U.S. Mint bullion products:
American Eagle gold coins combined to 11,000 ounces in November, registering losses of 4.4% from 11,500 ounces sold in October and 46.3% from the 20,500 ounces sold in November of last year. 2019 American Gold Eagle sales at 150,000 ounces are 38.1% lower than the 242,500 ounces delivered during the first eleven months of 2018.

American Eagle silver coins rose by 463,000 ounces, marking declines of 58.3% from the 1,110,500 ounces sold in October and 71.9% from the 1,645,000 ounces sold in November of last year. 2019 American Silver Eagle sales at 14,863,500 ounces are 2.3% lower than the 15,210,000 ounces sold through the same period last year.

American Buffalo gold coins rose by 5,000 ounces, climbing 66.7% from the 3,000 ounces sold in October while falling 9.1% from the 5,500 ounces moved in November 2018. Year-to-date sales at 60,000 ounces are 50% lower than the 120,000 ounces sold during the first eleven months of 2018.

The final allotment of 2019 American Platinum Eagles sold in April with their total for the year ending at 40,000 coins. Last year's edition topped out at 30,000 coins.

America the Beautiful Five Ounce Silver Bullion Coins increased by 20,000 units after rising by 18,000 units in October. The gains in November came from the release of the coin celebrating Frank Church River of No Return Wilderness in Idaho. All five 2019-dated coins have now been issued and they have combined sales of 307,700 units for 1,538,500 ounces. Last year's five-ounce bullion coins logged combined sales through November of 222,500 units for 1,112,500 ounces.
Below is a sales breakdown of U.S. Mint bullion products with columns listing the number of coins sold during varying periods. Products with an asterisk (*) are no longer available.
US Mint Bullion Sales (# of coins)
Friday
Last Week
This Week
October
November
2019 Sales
$50 American Eagle 1 Oz Gold Coin
0
3,000
0
8,000
8,000
106,000
$25 American Eagle 1/2 Oz Gold Coin*
0
0
0
1,000
5,000
30,000
$10 American Eagle 1/4 Oz Gold Coin
0
2,000
0
4,000
2,000
38,000
$5 American Eagle 1/10 Oz Gold Coin
0
0
0
20,000
0
195,000
$50 American Buffalo 1 Oz Gold Coin
0
2,500
0
3,000
5,000
60,000
$1 American Eagle 1 Oz Silver Coin
0
233,000
0
1,110,500
463,000
14,863,500
Frank Church River of No Return Wilderness 5 Oz Silver Coin
0
13,500
6,500
N/A
20,000
20,000
San Antonio Missions 5 Oz Silver Coin
0
0
0
17,500
0
55,200
War in the Pacific 5 Oz Silver Coin
0
0
0
500
0
72,500
American Memorial Park 5 Oz Silver Coin*
0
0
0
0
0
80,000
Lowell 5 Oz Silver Coin*
N/A
80,000
$100 American Eagle 1 Oz Platinum Coin*
N/A
40,000