Appearing as the second numismatic release from the United States Mint for the month of November is the reverse proof 2019-S Delaware American Innovation dollar. This collector grade coin goes on sale today, Nov. 7, beginning at Noon ET.
It features the unique reverse proof finish which offers polished, mirror-like design elements against frosted backgrounds — an opposite finish from standard proof coins like those within the earlier released American Innovation Dollar Proof Set.
Priced at $9.95 with a mintage of 75,000 and an initial household order limit of 5, the dollar may be poised to sell out. The introductory issue from the series, the 2018-S Reverse Proof American Innovation dollar, lasted just over a day before becoming unavailable.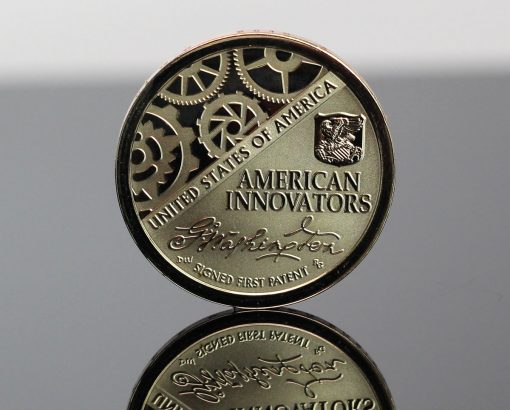 This dollar launches with the same two limits and $9.95 price.
Designs and Specifications for Delaware American Innovation Dollar
American Innovation dollars for Delaware have a reverse (tails side) depicting a silhouette of Annie Jump Cannon against the night sky. Cannon, born on Dec. 11, 1863, in Dover, Delaware, was an internationally recognized astronomer who invented a system for classifying the stars.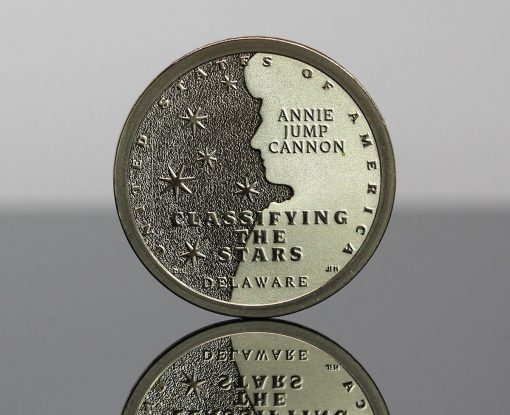 Inscriptions on the reverse read: UNITED STATES OF AMERICA, ANNIE JUMP CANNON, CLASSIFYING THE STARS and DELAWARE. Donna Weaver created the design and Joseph Menna sculpted it.
Designed by Justin Kunz and sculpted by Phebe Hemphill, all series coins share a common obverse (heads side) depicting a representation of the Statue of Liberty, a privy mark of a stylized gear, and inscriptions IN GOD WE TRUST and $1.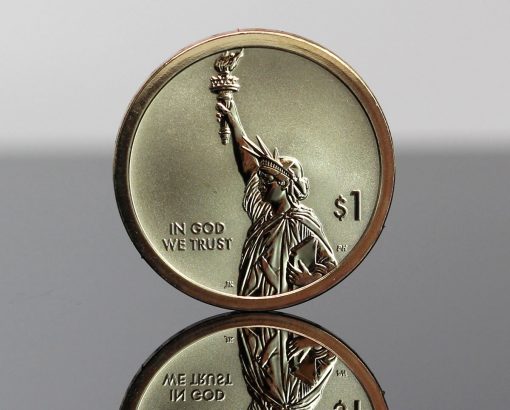 Dollar coins also share edges that are incused with their year of issue, a mint mark, and "E PLURIBUS UNUM."
The coin's specifications, as provided by the Mint, are as follows:
| | |
| --- | --- |
| Denomination: | Dollar |
| Finish: | Reverse Proof |
| Composition: | 6% Zinc, 3.5% Manganese, 2% Nickel, Balance Copper |
| Weight: | 8.100 grams |
| Diameter: | 1.043 inches (26.49 mm) |
| Edge: | Lettered |
| Mint and Mint Mark: | San Francisco – S |
Ordering
The 2019-S Reverse Proof Delaware $1 Coin is available directly from the U.S. Mint's online catalog of American Innovation products or by calling 1-800-USA-MINT (872-6468).
The dollar coin ships in informational four-panel packaging with an embedded certificate of authenticity and protective outer sleeve.
About the Innovation $1 Coin Program
American Innovation dollars are issued under the U.S. Mint's American Innovation™ $1 Coin Program. The series celebrates and honors significant innovation and pioneering efforts of individuals or groups with one such example chosen from each state, the District of Columbia, and the five U.S. territories.
A total of four coins are scheduled for the series each year with Delaware, Pennsylvania, New Jersey and Georgia slated for 2019. As mentioned, one introductory coin was offered in the series with a 2018 date. It pays homage to President George Washington whose signature is on the first-ever U.S. patent issued on July 31, 1790.