Stack's Bowers Galleries will offer rare selections of U.S. proof coinage as part of their official auction of the American Numismatic Association World's Fair of Money in Rosemont, Illinois, Aug. 13 to 17.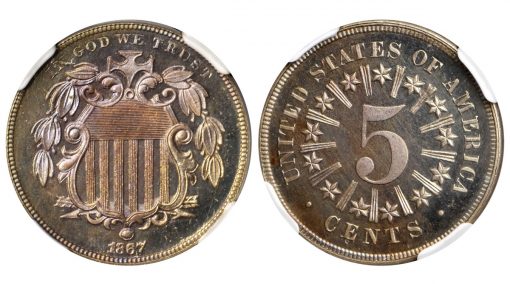 A sampling of the rarities to go under the hammer include complete sets of proof Shield nickels and proof Barber half dollars, as well as a nearly complete set of proof Trade dollars.
A highlight of this selection is the Slotkin Family Trust Collection of Proof Shield Nickels, which is ranked as the #1 set on the NGC Registry.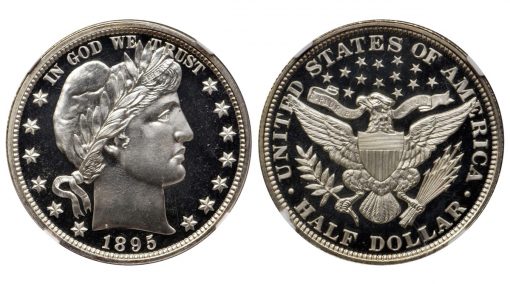 The Slotkin Family Trust Collection has long been recognized by collectors as a pinnacle of top-tier proof coinage across several series, and this set of proof Shield nickels is certainly no exception. It showcases some of the finest examples known for each issue, as well as several coins awarded the * designation by NGC for superior eye appeal.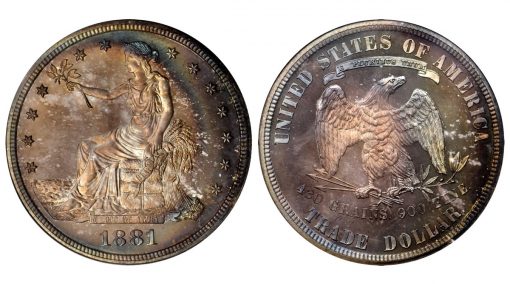 Proof highlights from this sale include:
an 1867 Shield nickel with Rays from the Slotkin Family Trust Collection in lot 5130 that is tied with the finest certified (Proof-66 * Cameo NGC),

an 1895 Barber half dollar in lot 5210 that ranks as the finest graded (Proof-69 Cameo NGC), and

an 1881 Trade dollar in lot 5275 that is tied with the finest certified in the Cameo category (Proof-68 * Cameo NGC).
With numerous coins ranking at the very top of the certified populations, the Stack's Bowers August 2019 ANA Auction represents a significant opportunity for advanced specialists and type collectors alike.
The auction is now available for bidding and viewing online at StacksBowers.com. For more information on the impressive proof coinage featured in the sale, including the Slotkin Family Trust Collection of Proof Shield Nickels, please contact Stack's Bowers Galleries at 800-566-2580 or info@stacksbowers.com.