Formed during the late 19th and early 20th centuries, the Charles E. Tanant Collection contained some of the finest preserved Chinese rarities to ever enter the marketplace.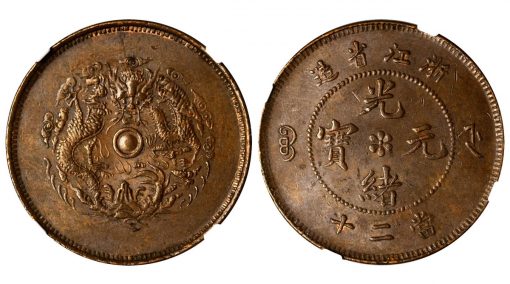 While serving as an official in the Chinese Imperial Maritime Customs Service, Tanant received many of the pieces in his collection as gifts from colleagues during the late Empire and into the early Republic.
Held privately for more than 90 years, a large segment of the Tanant Collection was sold by Champion Auction Hong Kong in 2017 and 2018. Some of the most-select pieces, however, will also be presented in our upcoming Hong Kong auction which will take place from August 19-22, 2019.
Focusing intensely upon provincial coppers, our offerings of over 180 lots from the Tanant Collection are sure to pique the interest of those seeking pieces of exceptional quality from countless mints, such as those from Chekiang and Hupeh.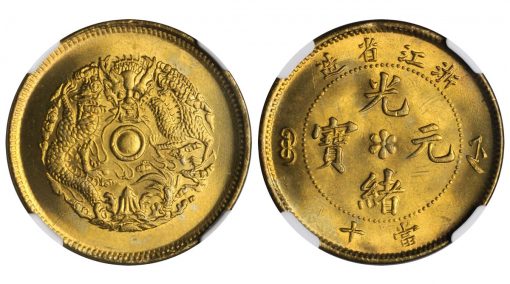 A highly pleasing array of Republican 10 Cash issues will certainly entice the specialist, while the balance of specimens is rounded out by some charming subsidiary silver pieces from around the Empire.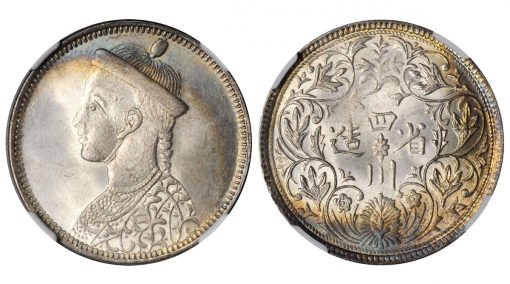 Listed below are some of the highlights from this monumental collection, sure to garner spirited bidding in this hotly active market.
For more information contact Stack's Bowers Galleries at 800-458-4646 or visit StacksBowers.com.
Stack's Bowers Galleries conducts live, Internet and specialized auctions of rare U.S. and world coins and currency and ancient coins, as well as direct sales through retail and wholesale channels. The company's 80-year legacy includes the cataloging and sale of many of the most valuable United States coin and currency collections to ever cross an auction block.