Classic themes dominate new collector coins released July 4 by The Perth Mint of Australia. Debuting strikes include koala gold coins and kangaroo silver coins along with wedge-tailed eagle and half sovereign issues.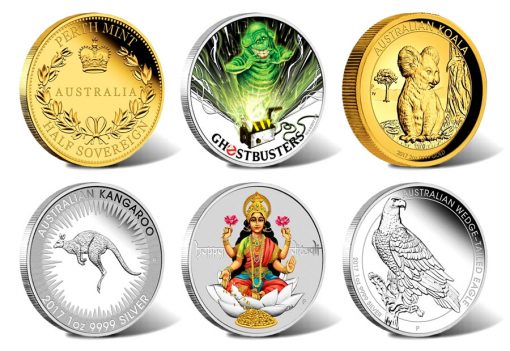 They join a uniquely themed product highlighting the Diwali Festival and another depicting Slimer from the Ghostbusters™ entertainment franchise. All of these numismatic releases are available directly from the Perth Mint.
Images and summary information for the July collector coins is available below.
Australian Half Sovereign Gold Proof Coin
Each of the 2017 $15 Australia Half Sovereign Gold Proof Coins pays homage to the first Type I sovereign produced by the Sydney branch of the Royal Mint in 1855. This includes the original Charles Wyon's design on its reverse (tails side) depicting St Edward's crown, a laurel wreath and the inscription of AUSTRALIA.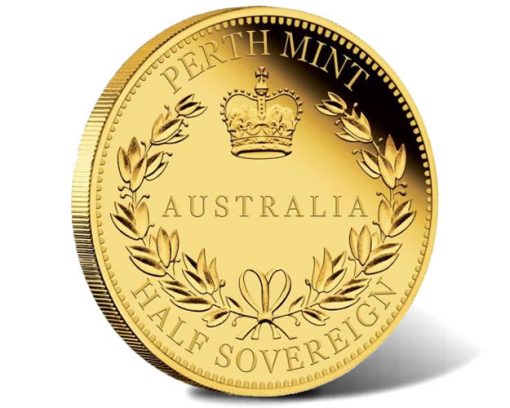 Those classic elements are joined by the modern inscriptions of PERTH MINT and HALF SOVEREIGN. Each is produced to proof quality from 22-karat (91.67%) pure gold. No more than 1,000 will be sold.
Kangaroo Silver Proof Four-Coin Set
Kangaroos abound in this new product, dubbed the Australian Kangaroo 2017 Silver Proof Four-Coin Set. It includes four coins showcasing the same basic reverse design of a single kangaroo hopping against stylized rays of sunlight.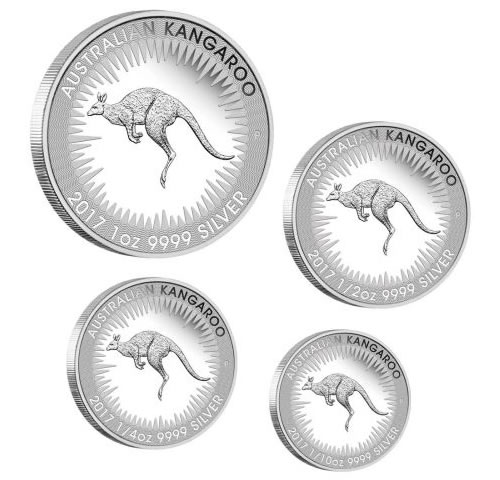 There is the 1oz and fractional 1/2oz, 1/4oz and 1/10oz sizes, with each struck to proof quality from 99.99% pure silver. Issue limit for the set is 3,000.
Those interested in just one coin may purchase the 1/4 ounce version individually. It has an issue limit of 10,000 with the maximum mintage coming in at 13,000.
Koala Gold Proof Coins
Four Koala gold coins debut, two of which are featured in high relief. Sizes include 2oz, 1oz, 1/4oz and 1/10oz. These are each sold individually.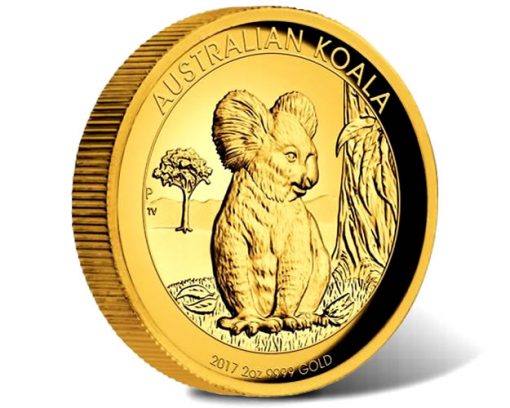 All depict a koala sitting at the base of a eucalyptus tree. The 2oz and 1oz coins are in high relief. Mintages are 150 for the 2oz, 500 for the 1oz, 1,000 for the 1/4oz and 1,500 for the 1/10oz. All are produced to proof quality from 99.99% pure gold.
Wedge-Tailed Eagle Silver Proof Coin
Showcasing a reverse design by former Chief Engraver of the United States Mint John M. Mercanti, the Perth Mint is offering the 2017 Australian Wedge-Tailed Eagle 1 oz Silver Proof Coin. Each depicts a single Wedge-tailed Eagle perched on a tree branch.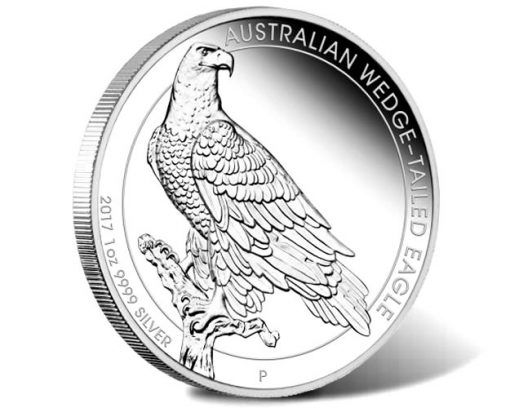 Maximum mintage for the 99.99% pure silver coin is 5,000. Each ships in a classic Perth Mint gray display case.
Diwali Festival Silver Coin
Celebrating the ancient five-day Hindu 'festival of lights' is the new 2017 Diwali Festival 1 oz Silver Coin. A colored representation of Lakshmi sitting on a lotus flower appears on the reverse.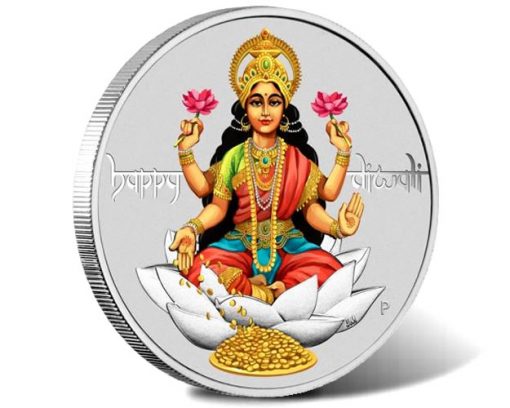 Mintage limit is listed as 5,000. Each is struck as legal tender of the nation of Tuvalu.
Ghostbusters™ – Slimer Silver Coin
The classic comedy movie Ghostbusters is represented on this new colorful coin with one of its hilarious characters, Slimer. The ghost is seen on the reverse design getting pulled into a trap.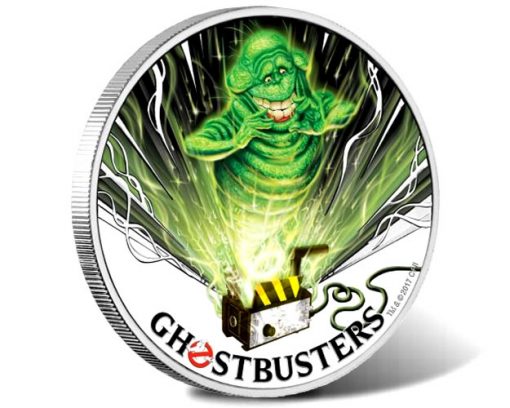 A commissioned product struck by The Perth Mint, this Tuvalu legal tender 99.99% silver coin is limited to 5,000. Each ships in a Ghostbusters themed case with the words "WHO YA GONNA CALL?"
TM & © 2017 Columbia Pictures Industries, Inc. ARR.
Ordering
Additional information on the above and other Australian collector coins may be found on the Perth Mint's website at www.perthmint.com.au. Follow this affiliate link to see the Mint's new releases.