The Perth Mint of Australia started selling their June collections of gold and silver coins that range in sizes from 1/2oz to 5oz. The Mint's newest collectibles feature the Australian Koala, a popular Looney Tunes character, and Viking warriors.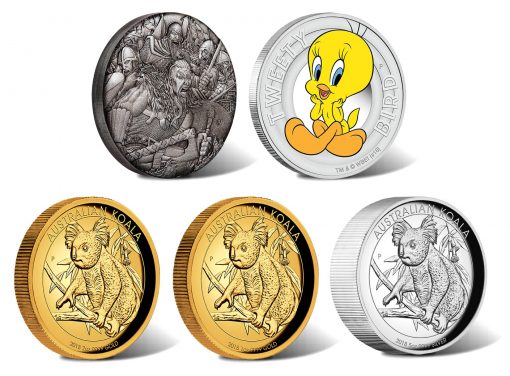 Images and summary information for the June coins is available below.
Australian Koala 2018 1oz & 2oz Gold Proof and 5oz Silver Proof High Relief Coins
The Perth Mint is known throughout the world for its suite of koala coins that bear annually changing designs of the marsupial. Newly released high-relief options in gold and silver showcase this year's design.
Struck in 99.99% purity, options include a 1oz and 2oz gold coin and a 5oz silver coin. All three pieces showcase a proof finish.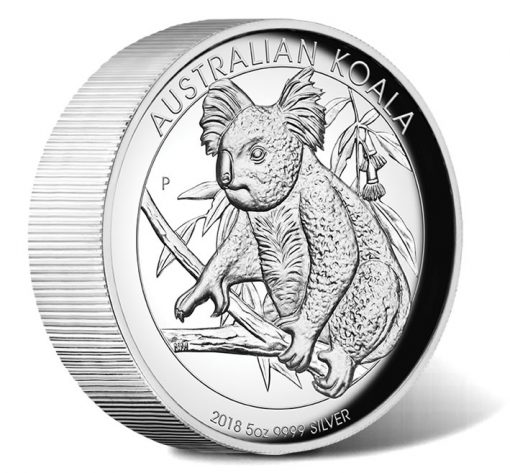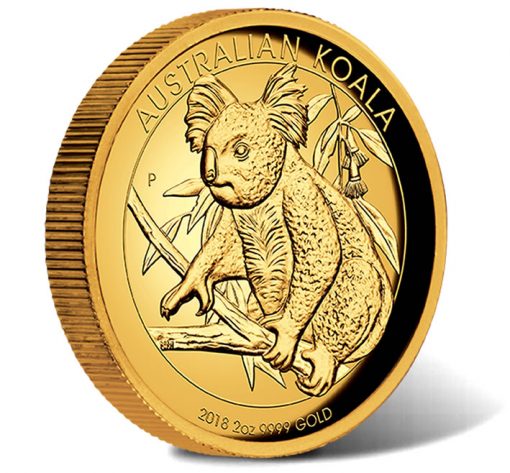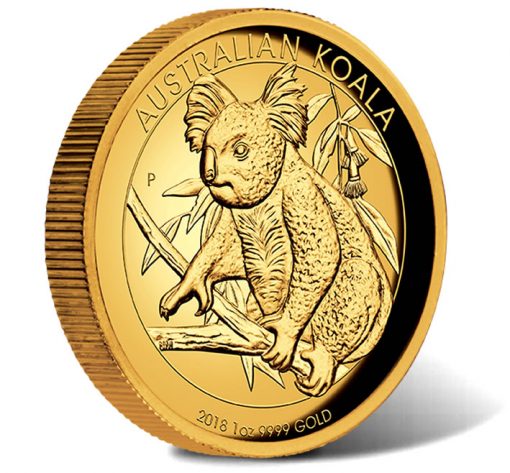 These coins are legal tender of Australia with mintage caps of 500 for the 1oz gold coin; 500 for the 5oz silver coin; and 150 for the 2oz gold coin.
Vikings 2018 2oz Silver Antiqued High Relief Coin
This second release in a three-coin Warfare series portraying some of history's most legendary combative forces features Viking warriors launching a raid from two longships. Each coin is produced in high relief with an individually unique antiqued finish.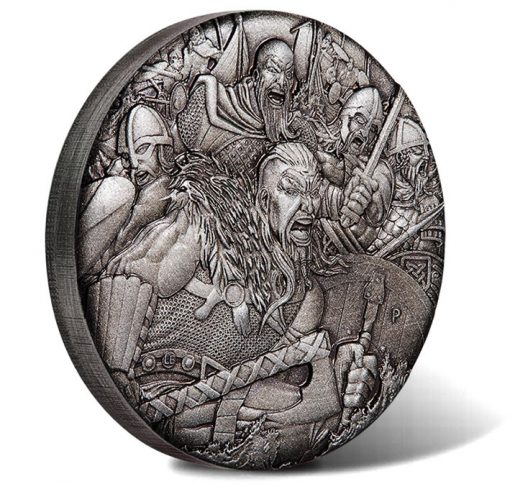 Struck by the Perth Mint, coins from this Tuvalu legal tender series are rimless, composed from 2 ounces of 99.99% pure silver, and limited to a mintage of 2,000. The first Warfare release depicted the Roman Legion. The final design will portray the Cavalry.
Looney Tunes 2018 TWEETY BIRD 1/2oz Silver Proof Coin
Following the success of the BUGS BUNNY and DAFFY DUCK coins comes another much enjoyed Looney Tunes character coin, TWEETY BIRD. The beloved character is depicted on the proof coin in color with encircling inscriptions of TWEEY BIRD, plus TM & © WBEI (s18), and the Perth Mint's P mint mark.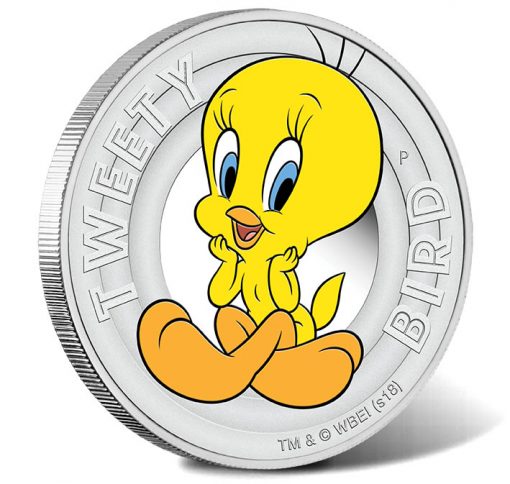 Since starring in 47 original Looney Tunes cartoons, TWEETY has appeared in The Sylvester and Tweety Mysteries, The Looney Tunes Show with his animated co-stars, as well as New Looney Tunes.
Also Tuvalu legal tender, each piece is composed from 1/2oz of 99.99% pure silver and is limited to 5,000.
TM & © WBEI (s18)
Ordering
Additional information, ordering options and current pricing on the coins are available from the Perth Mint's website at www.perthmint.com.au. Here is
an affiliate link to the Mint's new releases.